Sean Maguire on Robin Hood's Death on Once Upon a Time
Once Upon a Time's Sean Maguire Admits His Last Scene With Lana Parrilla "Was Emotional and Sad"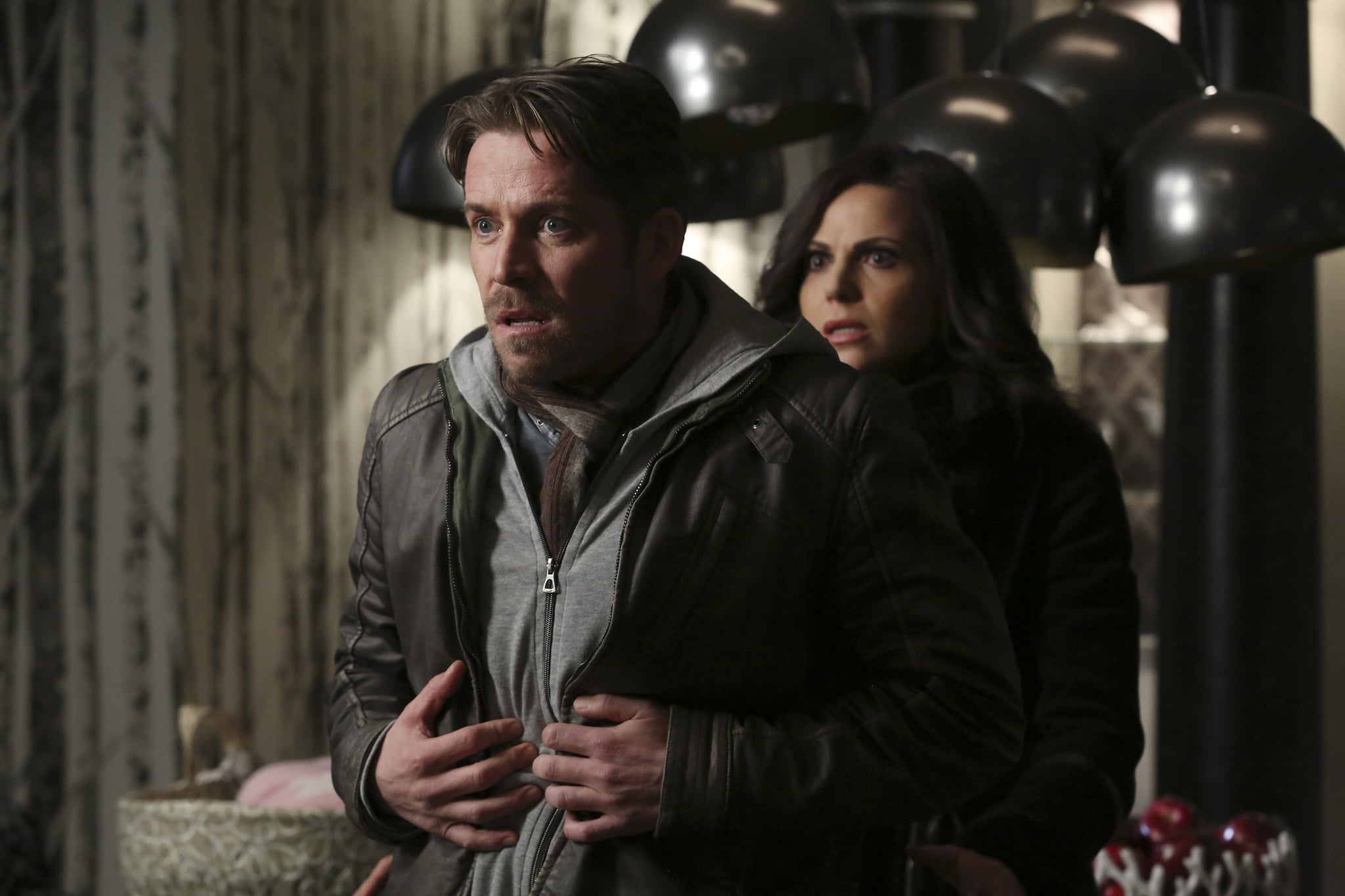 If you're unhappy with the latest death on Once Upon a Time, you're not alone. Huge spoiler alert: Robin Hood is killed off in the episode "Last Rites." Sean Maguire, the actor behind the beloved character, revealed some heartbreaking truths in an interview with The Hollywood Reporter about his character's "abrupt end" and whether or not he thinks Regina has a happy ending in store now that he's gone. Keep scrolling to see what he had to say, and then relive some of Robin Hood and Regina's sweetest moments together.
Robin Hood's Death Was Not Always Planned
"No, I didn't know when I signed on as a series regular that this was the way it was going to go. [Showrunners] Adam Horowitz and Eddy Kitsis said they didn't know then, either. It's just the way the story transpired. Knowing they'll be doing another season, maybe their plans altered and therefor altered the fate of the character."
His Last Scene Was Incredibly Emotional
"I'd come to terms with the fact that I was gone but shooting the last scene with Lana was emotional and sad because we've had a great partnership over the past three years. It's sad to say goodbye to people that you're very close with but just because Robin may be gone, those friendships will still last for life. I could well be back in Vancouver shooting a different show, so we'll see. I'm a firm believer that these things tend to happen for a reason."
He Is Not Happy With How Robin Hood's Story Ended
"I felt like it was an abrupt end; I didn't feel the character had any development this year and wasn't really written for. That was disappointing for people who liked Robin Hood and liked him and Regina together. But I'm a company man and when you're an actor, you have to understand that our job is to serve the writing. I write myself and I understand how important it is to be true to what the writer's vision is. In all honestly, I don't feel that a character like Robin Hood got the development that he could have had. But I respect the way the guys want to run their show. You either have to be on board or not. I'm happy to serve the writers."
He Probably Won't Reprise His Character
"It's Once Upon a Time so I'd never say never. Personally, I've left shows before and been asked to come back but never have because once I've played a character, I tend to want to try a new challenge. I feel that if we were to have explored some of the stuff that was eluded to when I was there, I don't know how much we could cover in a flashback or something like that. I will go on record and say never say never but at the moment, it doesn't feel like something that is on the horizon."
He Doesn't Think Regina Will Ever Get a Happy Ending
"I honestly don't know. It doesn't appear so at the moment but Adam and Eddy are not done telling their story yet."