The Shawshank Redemption Returning to Theaters Fall 2019
Get Busy Living, Because The Shawshank Redemption Is Returning to Theaters in September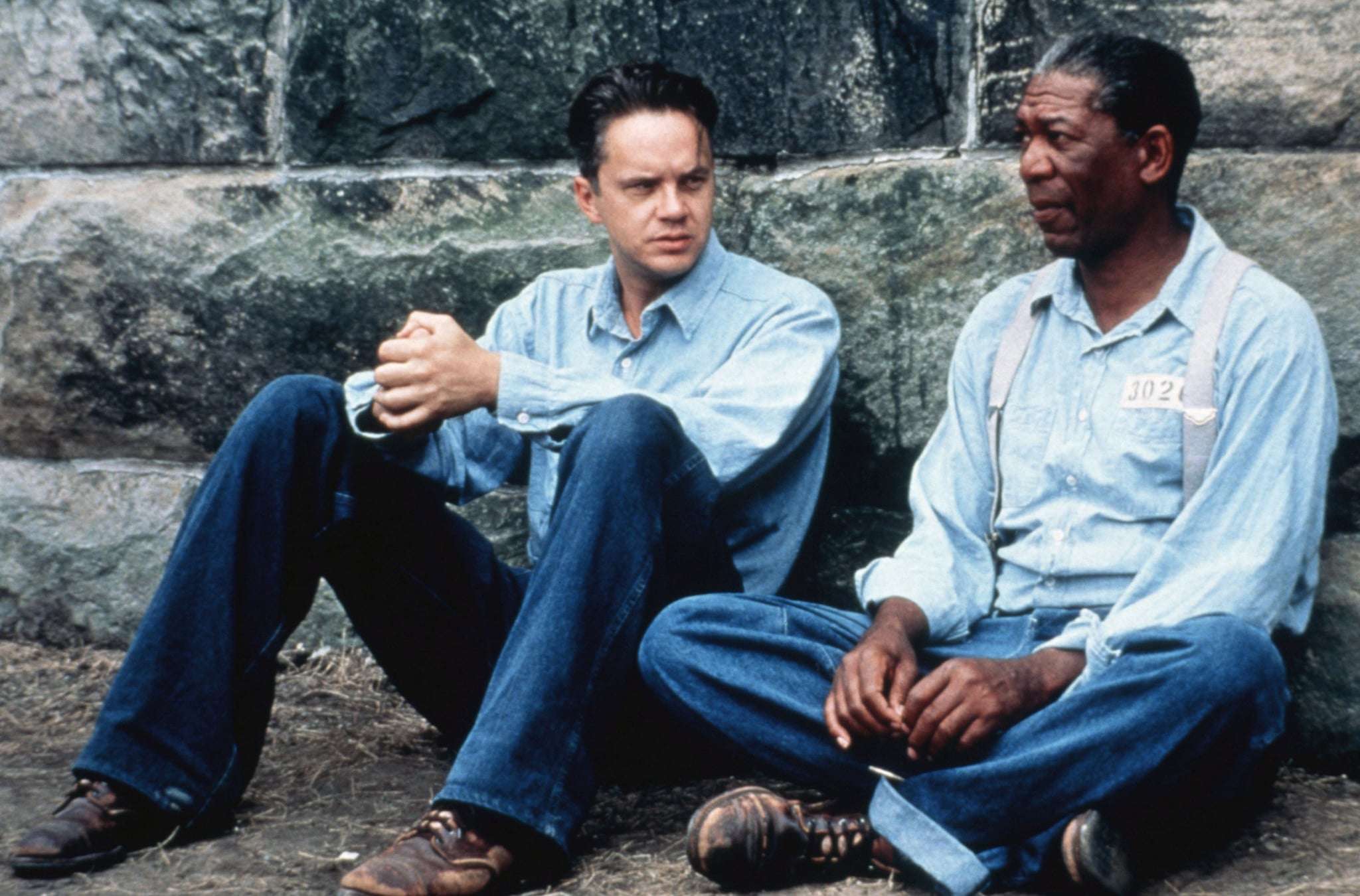 The Shawshank Redemption is one of Hollywood's most beloved films (or at least, the most beloved film that you always stop to watch when you see it's playing on TNT), and in honor of its 25th anniversary, Fathom Events is bringing the classic back to the big screen.
The Oscar-nominated film, which was adapted from a Stephen King novella, originally premiered back in October 1994 to only moderate box-office success. But since then, it's become noted as one of the most esteemed dramas in the public consciousness, consistently holding the No. 1 ranking on IMDb's user-generated Top 250 list for the last decade.
If you haven't seen it, the film stars Tim Robbins as inmate Andy Dufresne, who is sentenced to life in prison after being convicted for the murders of his wife and her lover even though he didn't do it. After being sent to Shawshank State Penitentiary, he strikes up a friendship with Red (Morgan Freeman), and over the course of nearly 20 years he experiences the ups and downs of prison life, adapts, and eventually plans an elaborate escape.
Now, you'll have a chance to see it all play out on the big screen. The Shawshank Redemption arrives in theaters nationwide for three days only: Sept. 22, 24, and 25. Tickets are available now at the Fathom Events website, so make sure you snag some before they sell out!