Thompson Square's Road-Trip Playlist
Exclusive! Thompson Square Created Your Perfect Road-Trip Playlist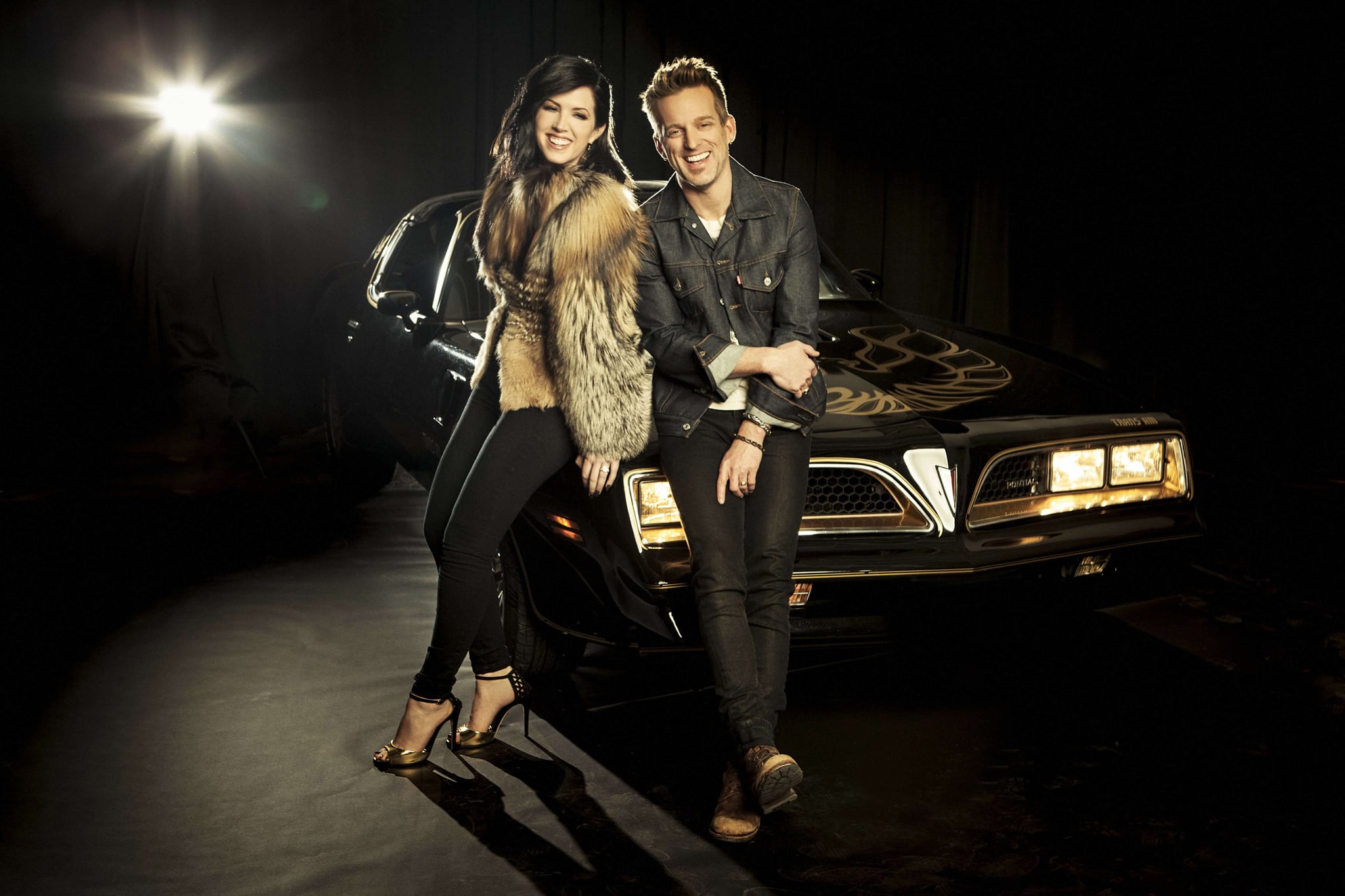 Just in time for your next Summer road trip, Thompson Square's Shawna and Keifer Thompson have created a fun road-trip playlist for POPSUGAR! The married duo and chart-topping country act knows a thing or two about great music, and they shared some of their favorite songs for this catchy mix. "We like tunes that remind us of 'back in the day.' Songs that have a killer groove, great lyrics — the ones you hear and get mad because you didn't write them," said Keifer, adding, "We're a big fan of those loud guitars. They make us want to drive fast!" Shawna agreed, saying, "We're both big blues fans, too, so those songs always make the list. When it's late and the road is long, putting on the Merle Haggard box set or any classic country and letting it roll is a great choice. That's what we both were raised on."
The pair's new single "Trans Am" is out now, so check it out, and keep reading to see Thompson Square's song picks and listen to our playlist on Spotify below!
"No Woman No Cry," Bob Marley
"Jet Airliner," Steve Miller Band
"Best of You," Foo Fighters
"Back in Black," AC/DC
"One Headlight," The Wallflowers
"Gold on the Ceiling," The Black Keys
"Girls in Their Summer Clothes," Bruce Springsteen
"Crossfire," Stevie Ray Vaughan
"I Got a Woman," Ray Charles
"In the Basement," Etta James and Sugar Pie Desanto
"Don't Cry For Me," Shelby Lynne
"Smells Like Teen Spirit," Nirvana
"The Weight," The Band
"Always on the Run,"

Lenny Kravitz

"Teenagers," My Chemical Romance
"Blister in the Sun," Violent Femmes
"Old Habits," Hank Williams Jr.
ANY classic Merle Haggard!!!!!
"Trans Am," Thompson Square
Just remember: you'll need to download the free Spotify software or app to listen to our playlists!