Thunder Force Movie Details
Octavia Spencer and Melissa McCarthy Could Be Suiting Up For a Superhero Movie on Netflix!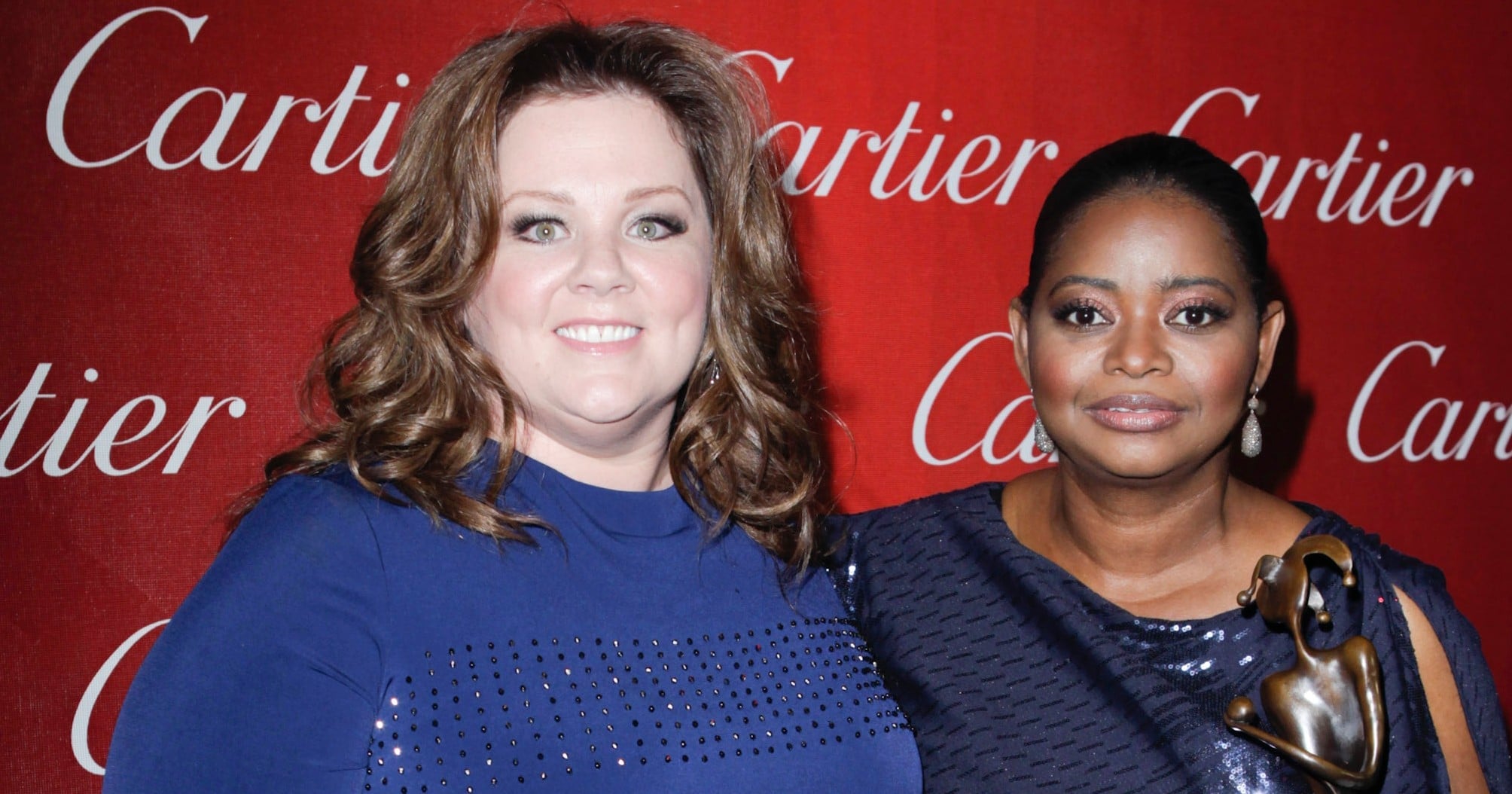 We already know that Octavia Spencer and Melissa McCarthy are superwomen in real life, but they might actually become heroes in an upcoming Netflix movie. According to Deadline, Spencer and McCarthy are in talks to star in the streaming giant's film Thunder Force and are currently "wrapping up deals." Details about the movie are scarce for now, but we do know that McCarthy's husband, Ben Falcone, wrote it and will serve as the director. Marc Platt, Falcone, and McCarthy will also coproduce it. Deadline reports that the only tidbit of information regarding the plot is that the story will be about two main characters obtaining superpowers.
Spencer and McCarthy actually share a friendship that spans over the course of 20 years. At the 2012 Palm Springs International Film Festival Awards Gala, McCarthy presented Spencer with the breakthrough performance award for her role in The Help. Then in 2017, the two discussed their longtime bond on Jimmy Kimmel Live. During the episode, McCarthy interviewed Spencer — while casually dressed as a candy cane — and the two reminisced about some of their shared memories. They even revealed that they've had family game nights together. So if they indeed sign on to play heroes, you can definitely expect to see their natural chemistry shine through their characters!
Image Source: Getty / Jeff Vespa