Titanic Coming Back to Theaters For 20th Anniversary
After 20 Years, Titanic Is Coming Back to Theaters — but Only For 1 Week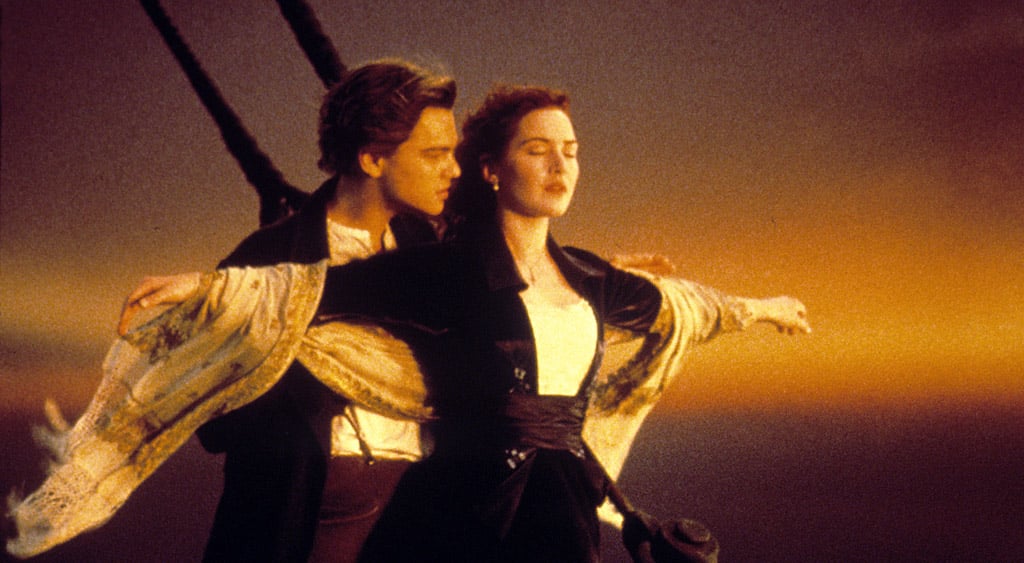 We don't know whether to squeal or jump up and down with excitement (maybe we should just do both?), because Titanic is coming back to theaters! The award-winning movie is set to return on Dec. 1to celebrate the premiere's 20-year anniversary. Sure, the sweeping romance was technically first released on Dec. 19, 1997, but let's just be grateful it's coming back at all, OK?
Like two desperate people who find a floating door in the middle of a frigid ocean, there's a big catch to this good news: there's only room for one it's only returning for one week. The film — which is still the number two top-grossing film of all time — catapulted Kate Winslet and Leonardo DiCaprio into the spotlight and is returning for exactly seven days to select AMC Theatres and will be shown in both 2D and 3D, in case you want to feel like you can reach out and touch the sinking ship.
"We mastered a few minutes of Titanic in Dolby Vision and I was stunned," director James Cameron told The Hollywood Reporter of the re-release. "It was like seeing it for the first time. Now that the entire film as been mastered, I'm excited to share it with audiences across the U.S. This is beyond 3D, beyond 70mm, it's beyond anything you've ever seen before."
Tickets are currently on sale, so you better run (or swim) if you want to grab a few before they're gone.