Tobias Menzies Interview About Frank's Death on Outlander
Outlander's Stars and EP Reflect in the Wake of THAT Episode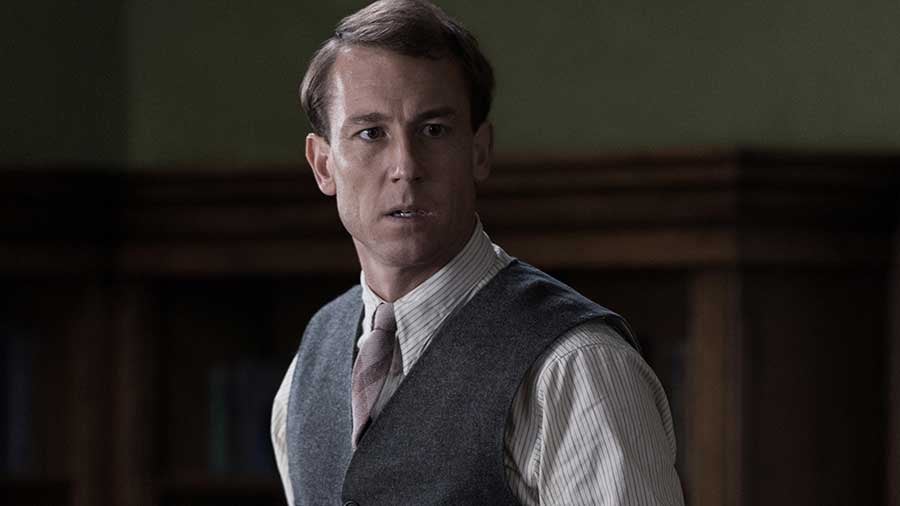 Warning: Massive Outlander spoilers below!
Outlander fans have to officially say goodbye to Tobias Menzies after the latest episode, "All Debts Paid," because his 1968 character, Frank Randall, dies in a car crash, thereby putting an end to not only Menzies's time on the show, but also the marriage of Frank and Claire.
Readers of Diana Gabaldon's Outlander book series have never been big fans of Frank — because he's a bit different in the books than he is on the TV series — but show-only viewers may be quite sad to see him go. Certainly the show's creators are.
"For me, Frank is one of the tragic figures of Outlander," executive producer Maril Davis told POPSUGAR in an interview. "He comes in, he agrees to raise a child that's not his own, and he lives in a marriage where he knows is wife still loves another man . . . . The most tragic line to me is in episode three where he says, 'In time, do you think you could have ever forgotten about him?' and she says, 'That amount of time doesn't exist.' That, to me, encapsulates the whole series. I think it's such an interesting relationship also because we see in episode six that Claire says, 'I loved raising Brianna with Frank. I didn't love him, but I loved raising Brianna with Frank.' That says so much about the relationship. They were good parents together, but they weren't good life partners."
Davis also remarked that she's seen some fans express the opinion that seeing Claire with Frank somehow lessens the Claire-Jamie relationship, but she doesn't agree with that.
"For me, [the Claire-Frank relationship] just shows how great her love is for Jamie," said Davis. "It'd be easy to see that Claire would leave a man who isn't faithful and who isn't a good person. But the fact that he's a very good guy and she still can't love him the way she loves Jamie says a lot about the Claire-Jamie love."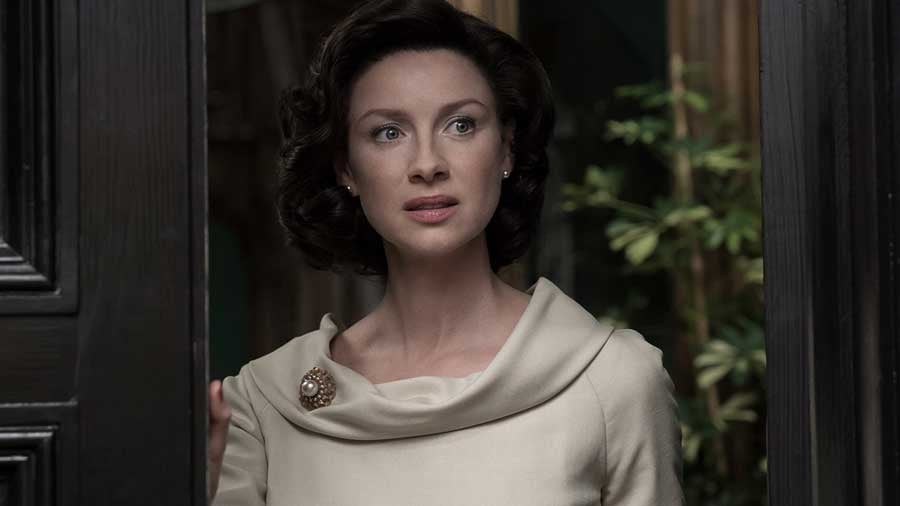 Saying goodbye to Frank wasn't easy for anyone involved with the show — though for actress Caitriona Balfe, it was hard for a very different reason. She revealed to us that on the first take in the hospital where Claire is with Frank's body, she had a hard time not laughing.
"Our very first take, I looked down and realized that [the sound department] had stuck a microphone to Tobias's bare chest, so that was not very emotional. It's like, 'Um, does the dead guy need a microphone?!'" Balfe said with a laugh, after which Menzies quipped, "Those sound guys, they'll mic anything."
But in all seriousness, in playing that scene, Balfe said it felt like Claire is finally realizing how much Frank really did mean to her.
"At that point, they were so emotionally far apart from each other — the intimacy had been gone for so many years. But it's like you don't realize how much you love somebody until they've been taken away from you," said Balfe. "So they've been so used to living in this side-by-side world, taking each other for granted, in a way, so in that moment, she realized there's always been this huge love for him. It's an apology; in many ways, she's making an apology."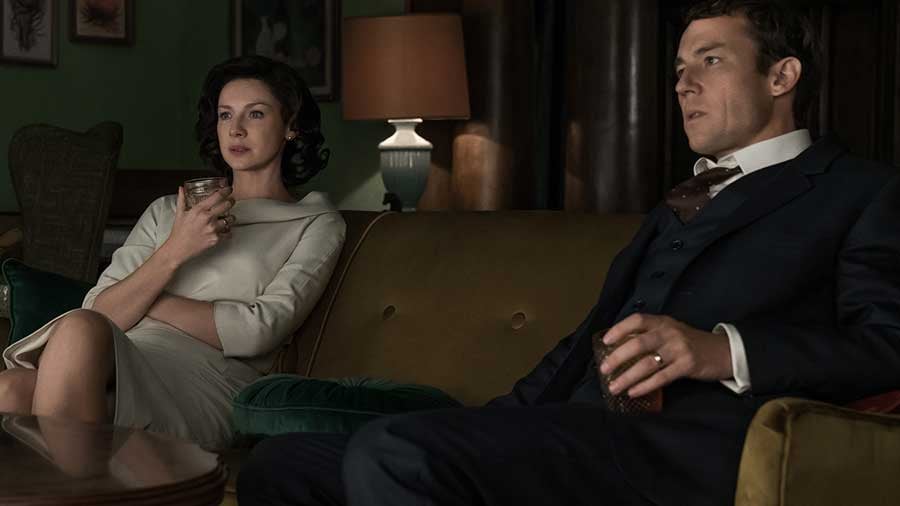 As for Menzies, with Black Jack and now Frank both dying in season three, his time on the show is done, barring any flashbacks the writers may have in store. He said it was bittersweet to wrap up his nearly four years of being involved in Outlander.
"Will I miss playing them? Yes, it's been great. It's been an amazing ride, and I'll also miss all the great friends I've made on it. [Caitriona] is top of that list," said Menzies. "But it's been fun to go on and do other things. But yes, I'll definitely miss it. It's been a really great adventure."
He later added, "[Outlander] changed my career . . . being in America, getting the Golden Globe nomination, that's always a big thing for any actor. And I suppose I feel actually I've done some of my best screen work in this show . . . I feel pretty proud of what we've done with it. It will hold a pretty important place in my heart."
And Menzies did admit that he would not be surprised if the show calls him up at some point for a flashback scene, though he quipped he may not take their call.
"You've already changed your number, haven't you?" teased Balfe.
But yes, while Frank and Black Jack may be dead and gone, Menzies would and could pop back up on the show again. If Menzies's fans need a fix before he may appear on Outlander again, however, check out anthology drama The Terror on AMC, which Menzies said should premiere in early 2018.