Tom Petty Sues Sam Smith Over "Stay With Me"
Tom Petty Calls the Incident With Sam Smith a "Musical Accident"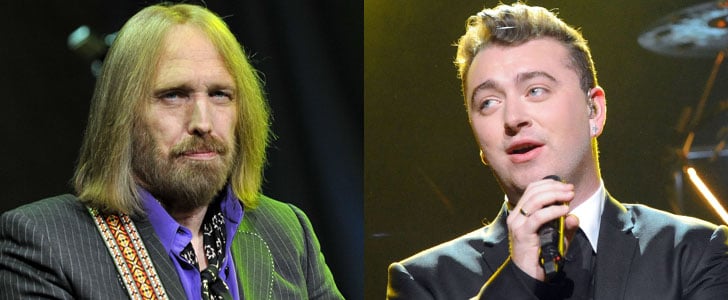 Have you ever noticed that Sam Smith's "Stay With Me" sounds a little familiar? Tom Petty has, and he's pretty sure it sounds just like his 1989 hit with The Heartbreakers "I Won't Back Down." Over the weekend, Smith settled a copyright dispute with Petty, agreeing to award "Stay With Me" writing credits to Petty and his "I Won't Back Down" cowriter, Jeff Lynne. Smith's representative called the similarities a "complete coincidence," and Petty has released a statement addressing the situation, calling it a "musical accident." How about we all listen and decide for ourselves? Here's Sam Smith's "Stay With Me."
And now, here's Tom Petty's "I Won't Back Down."
Finally, here's a video that combines both songs together.