Is Unbreakable Kimmy Schmidt Like 30 Rock?
Why You'll Love Unbreakable Kimmy Schmidt If You're a 30 Rock Fan
One of Netflix's March offerings is Unbreakable Kimmy Schmidt, a comedy created by Tina Fey and one of her 30 Rock and Saturday Night Live producers, Robert Carlock. We've been looking forward to this new series since the trailer made us laugh out loud, and now the whole, 13-episode series is available on Netflix. While the sitcom format is a departure from most Netflix originals, the comedy is still worthy of a binge-watch, and more importantly, if you were a big fan of Fey's other baby, 30 Rock, you will love this show. Though the new show is its own thing — 30 Rock's TV-production setting is far different from Unbreakable Kimmy Schmidt's subject matter of a newly freed cult member with a new lease on life — the shared DNA is strong. Here's how.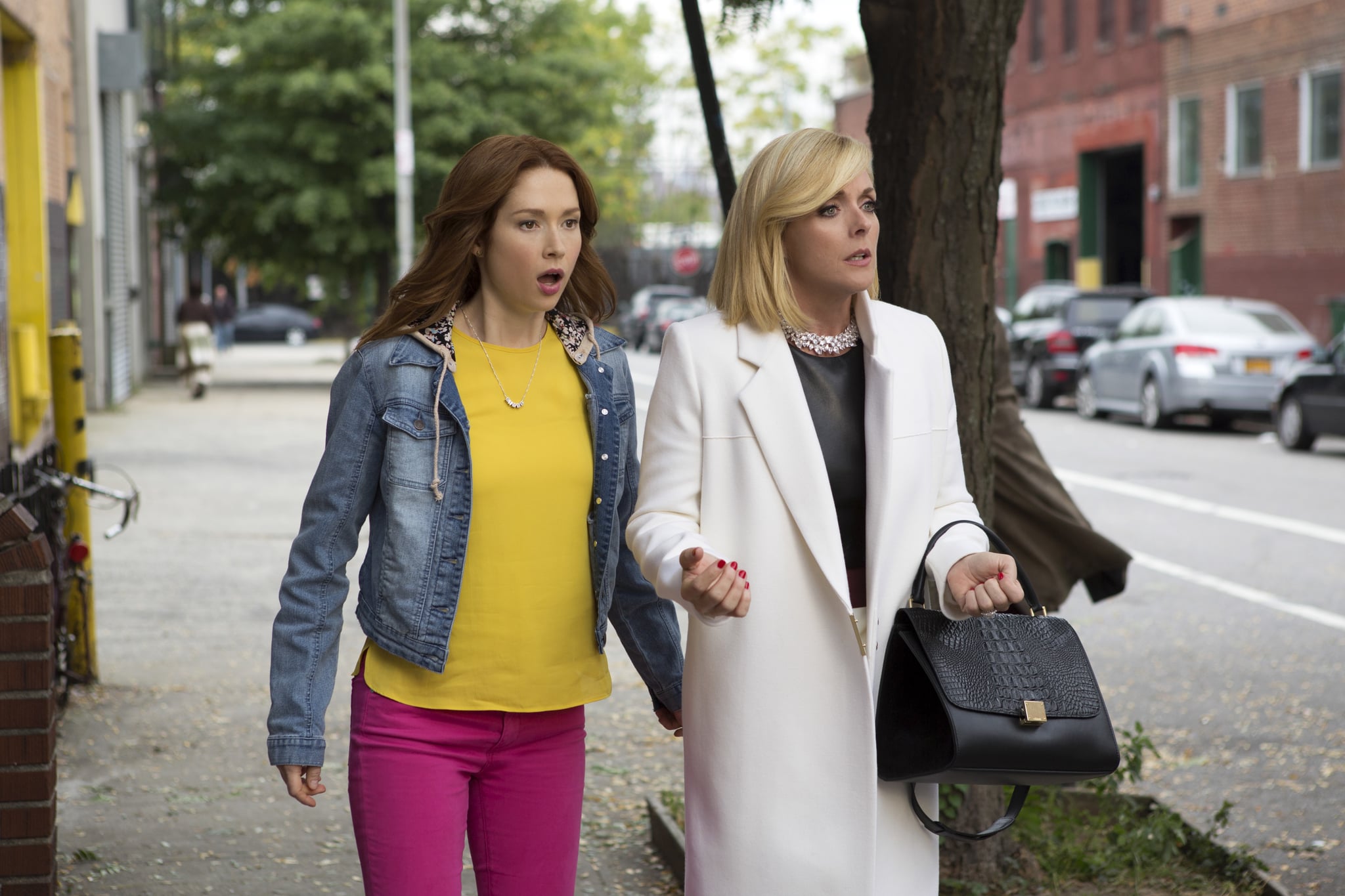 Jane Krakowski Is Brilliant Yet Again
Kimmy Schmidt (Ellie Kemper) is quite different from Liz Lemon (though also hilarious and charming), but there's one character who basically jumped from 30 Rock to Unbreakable Kimmy Schmidt. Jane Krakowski played Jenna Maroney on the former TV series, and as one of the Netflix show's leads, she's basically the same character. She's Jacqueline Voorhees this time around, and it's as if Jenna just married a wealthy man and had kids. Jacqueline is shallow, materialistic, and full of one-liners, just like Jenna. It's the continuation of the character you always knew you wanted.
The Humor Is the Same
Absurd situations, larger-than-life characters, perfectly crafted jokes: this is the comedy that 30 Rock did so well. It's goofy, accessible, and even high-brow every once in a while. Close your eyes, and some of the lines sound like they could have been uttered by Tracy Jordan or Jack Donaghy.
It's the New York 30 Rock Never Really Got to Portray
30 Rock got plenty of comedy fodder out of the making of its weekly sketch show, not really needing to venture outside of the storied New York landmark. But while Manhattan was firmly in 30 Rock's blood, we never got to see Fey roast the big city or explore it that much. With Kimmy, not only do we get to experience the Big Apple through the eyes of an outsider, but the show utilizes more New York City staples like Times Square, Broadway, and the club scene as settings.