Is Varys From Game of Thrones Bald in Real Life?
Game of Thrones: Varys Has a Full Head of Luscious Hair in Real Life, and I Can't Get Over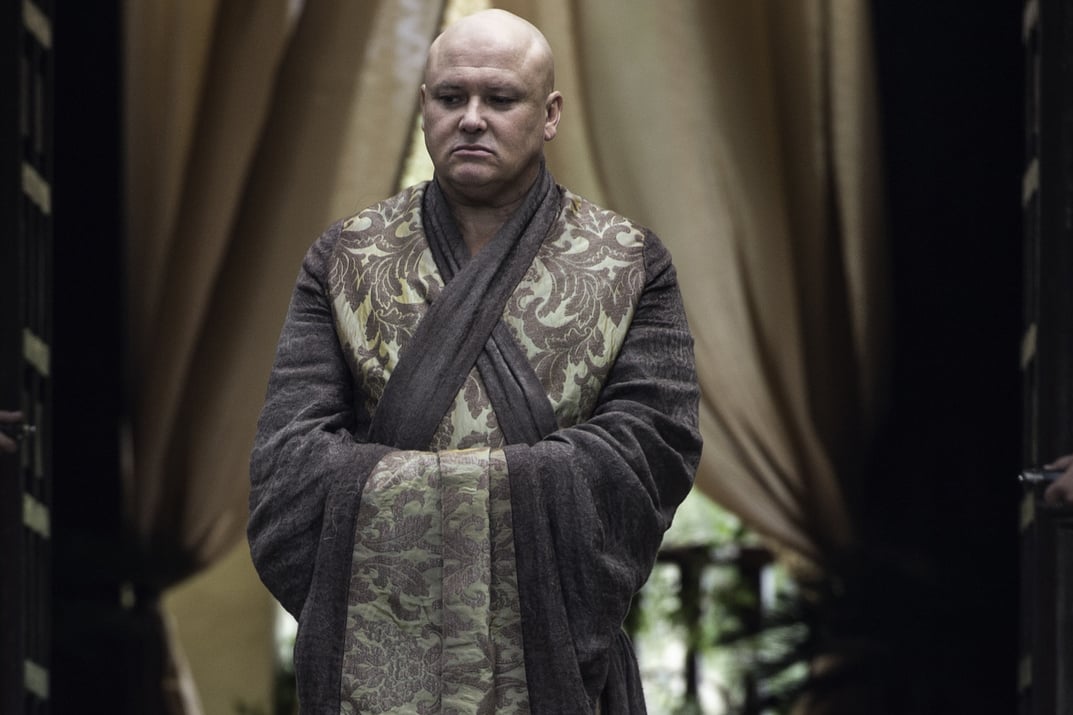 Image Source: HBO
Game of Thrones' Conleth Hill is a fantastic actor who makes us question the character of Varys so much that we're not even sure if he's a human or a mermaid — he's that talented. He also happens to be a skilled grower of hair. That's right, Varys has hair in real life, and it's a gorgeous mane. Hill appeared with the cast at San Diego Comic-Con, and to be completely honest, it took me a minute to realize who he was. Here, can you even tell where he is?
I'll zoom in.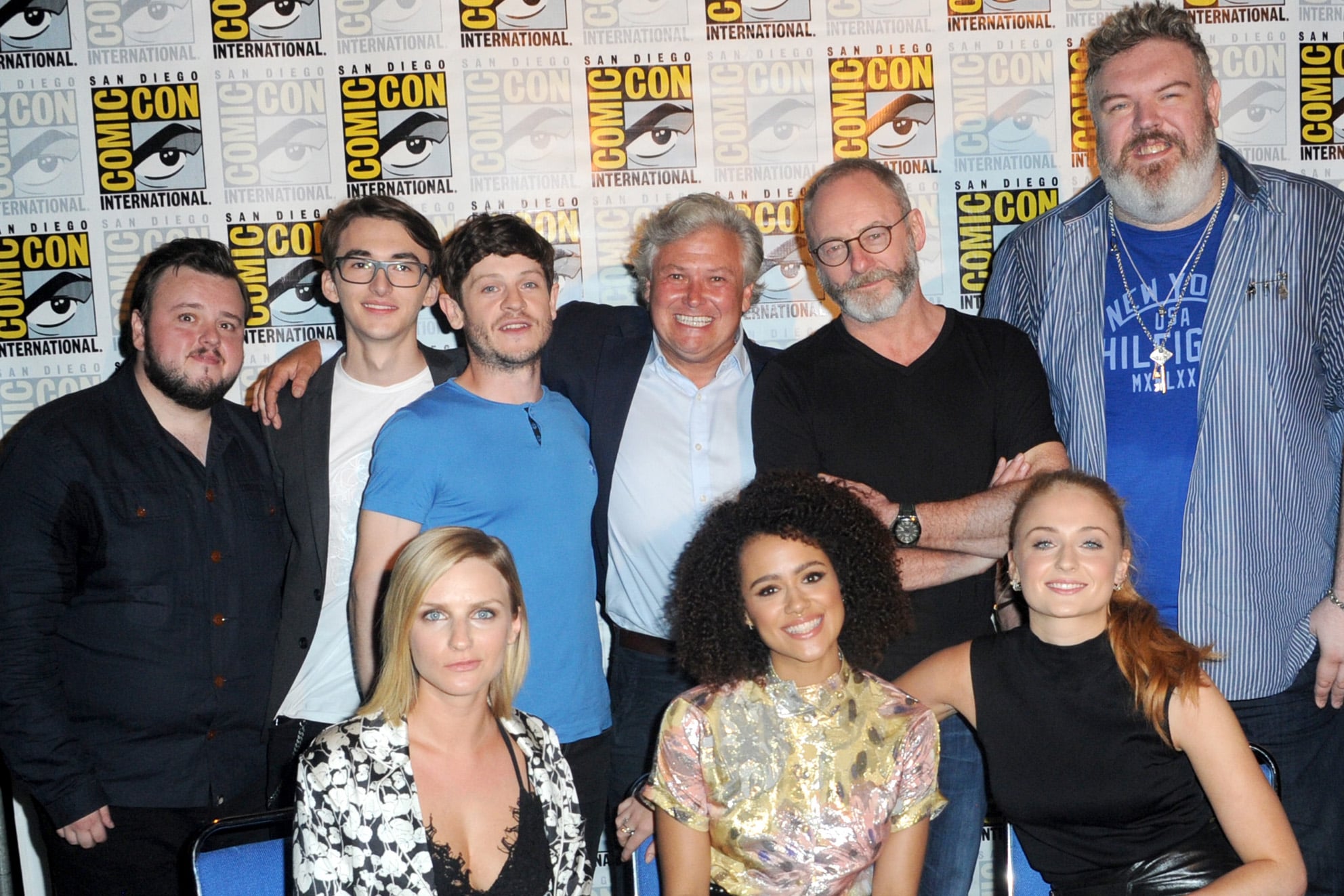 He could be on a Rogaine commercial.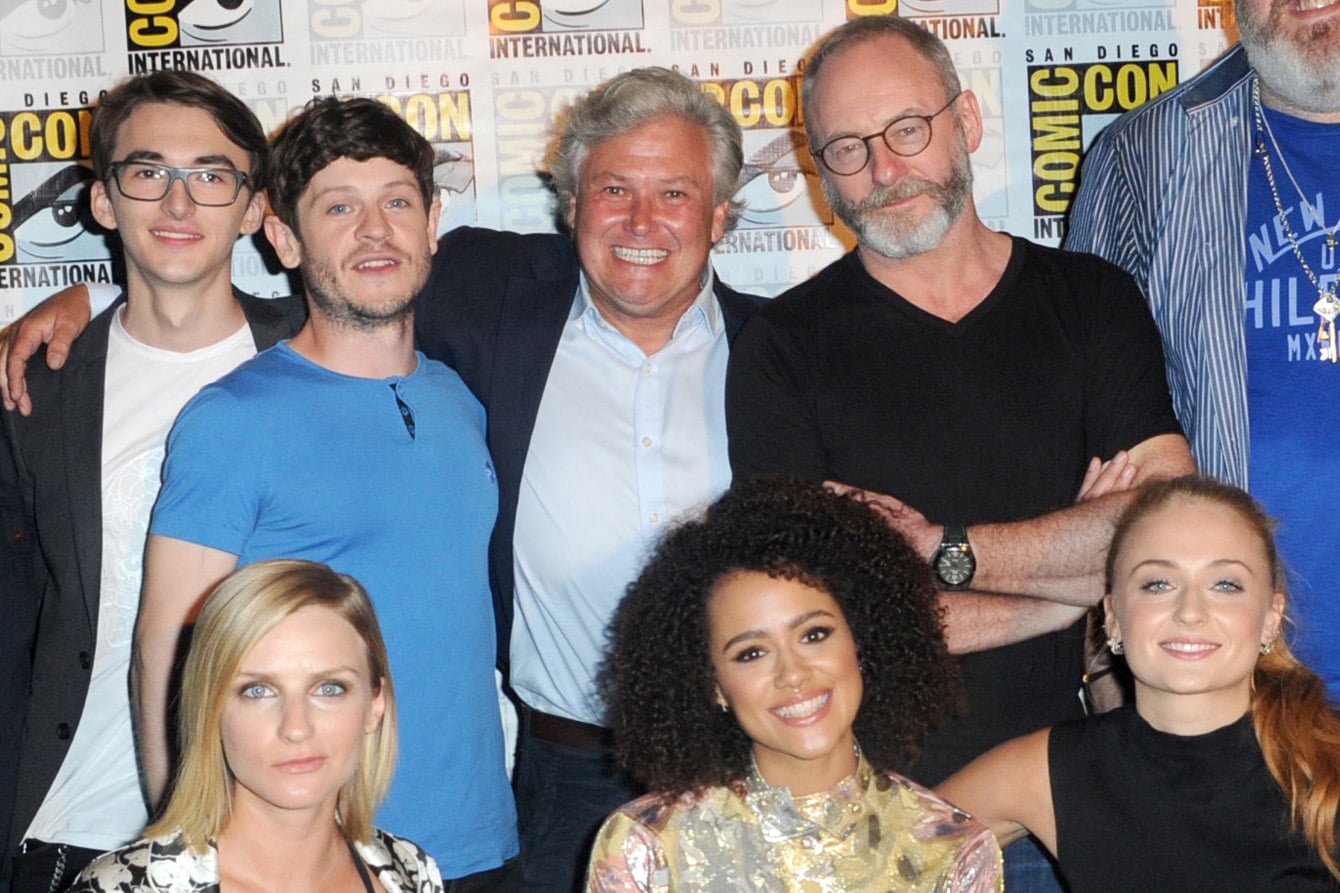 Your dad wishes he could have this head of hair.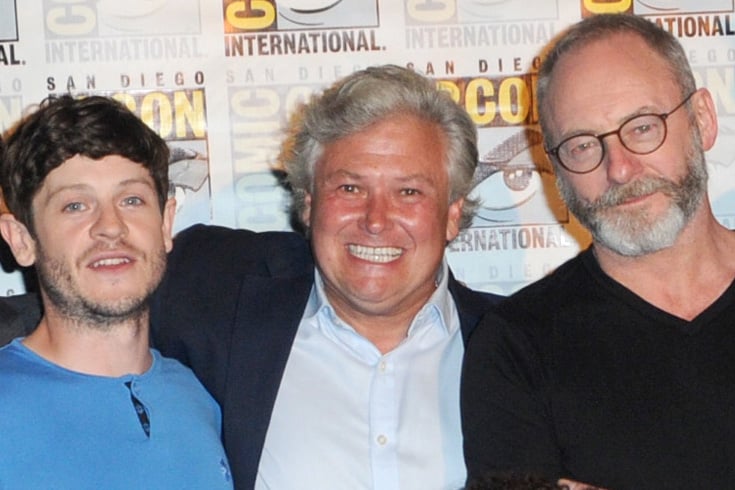 You're welcome for this PSA.