The Walking Dead Morse Code Theory
The Walking Dead's Carl Just Dashed This Popular Fan Theory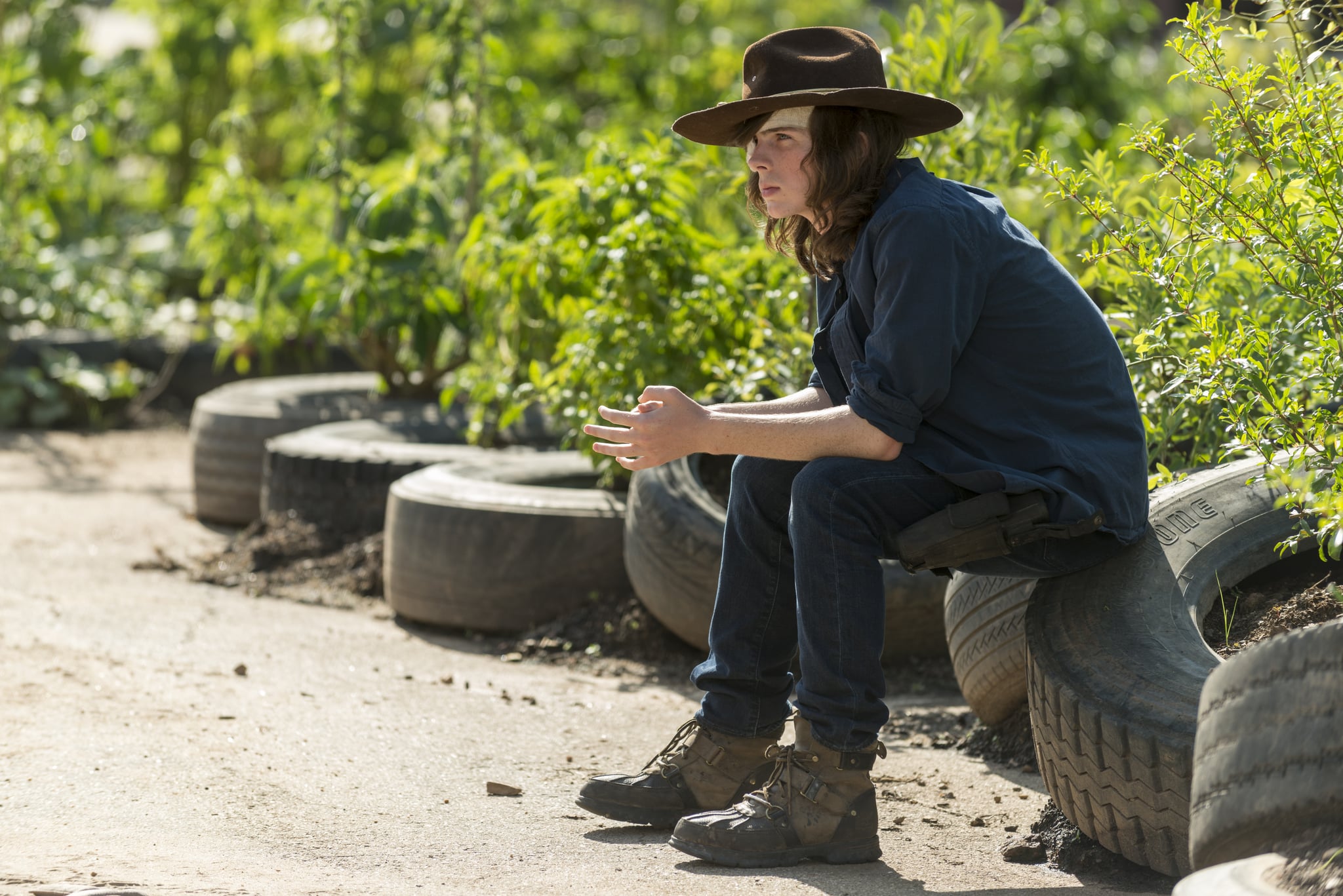 The Walking Dead has finally returned from its months-long Winter hiatus, and our heroes are gearing up for war against Negan and the Saviors. We have a lot to look forward to, but there's something that's been bothering us about a past scene — and Chandler Riggs (aka Carl) has addressed it in a Reddit AMA.
"Is the Morse code theory a thing?" asked user sphericalbear. "If you're not aware of what I mean by this, there's a theory that when Negan brought Daryl to Alexandria the first time after he was taken away, Daryl appears to be delivering a very deliberate sequence of blinks which some people have deciphered as spelling out 'EAST' in Morse code — the supposed location of The Sanctuary. Speculation was further fueled by the Morse code poster in Rick's house."
"I've actually commented on a post about this theory, but sadly it isn't true," Riggs answered. "I really wanted it to be true and it'd be awesome if it was (and i should honestly just say it's true), but it doesn't talk about it in the script anywhere."
Hmmm, now we just have to decide whether we believe him.