What Does SMILF Mean?
The Meaning Behind Showtime's New Series SMILF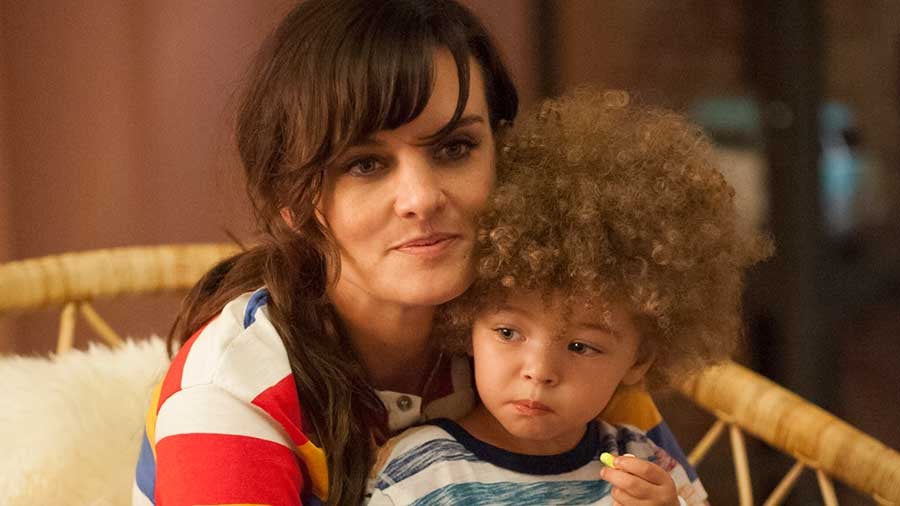 The new series SMILF debuted on Showtime on Nov. 5, but what exactly is "SMILF"?
As American Pie taught us, a MILF is a "mom I'd like to f*ck," and a SMILF is a "single mom I'd like to f*ck." The show chronicles the struggles of a young woman, Bridgette, who is trying to make it as an actress while working as a tutor to pay the bills and also raising her young son, Larry, with the child's father, Rafi, with whom she is no longer involved. It is loosely based on creator Frankie Shaw's life. She was once a single mother herself, and she told Variety that Bridgette is a "fantasy" or "exaggerated" version of herself. But the show definitely isn't looking at Bridgette through some kind of rose-colored lens.
"A lot of people are concerned with if she's likable, but I want to make sure she's also relatable," Shaw said. "There needs to be a balance. It's been interesting to get in the humanity of what that looks like."
Part of showing all aspects of Bridgette's life is being frank about her love life, which is obviously a bit more complicated now that she has a child. In one scene, she texts an old flame to come over and have sex, her first intimate experience since giving birth. When he says yes, much to Bridgette's surprise, she promptly throws up all the junk food she just ate and then later wants him to tell her if her vagina is stretched beyond recognition from having given birth. That's why the title is so important. It's not looking at Bridgette as a SMILF from a man's point of view, it's looking at her as a SMILF from her own point of view, as in, "Who wants to be with me now?" A single mom, especially one who is coparenting with her baby's father, brings a lot of things into a relationship that a single non-mom does not.
As Shaw told Entertainment Weekly, the title of the show is "a way of reclaiming the term."