What Girls Are Made Of Book Info
Elana K. Arnold's What Girls Are Made Of Is a Must Read For All Women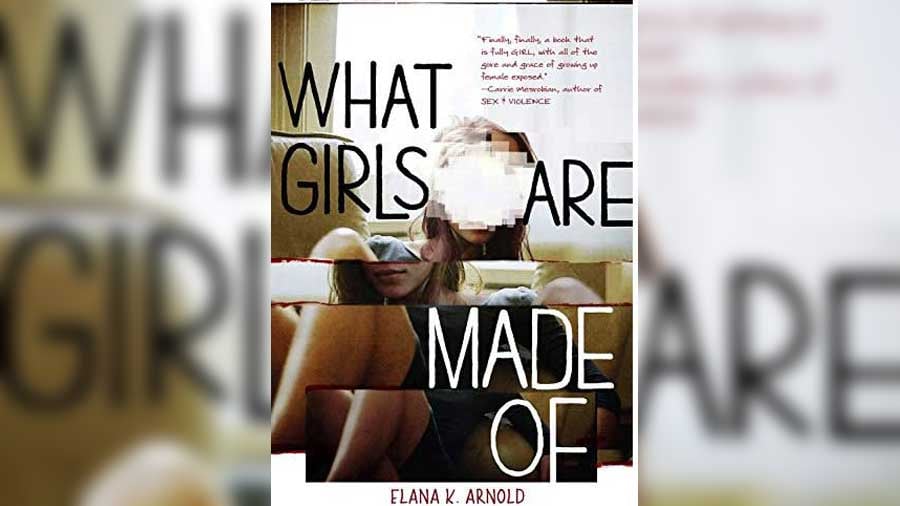 The National Book Foundation doesn't only give out awards for works of literature aimed at adults. It also names finalists and an eventual winner for Young People's Literature. On the 2017 list of National Book Award finalists, one book stands out in particular for its portrayal of female adolescence.
Elana K. Arnold's What Girls Are Made Of tells the story of teenager Nina Faye, who is completely infatuated with her boyfriend. But when he breaks up with her, she is suddenly casting about for meaning in her life. What is she if she's not somebody's girlfriend?
As Nina tries to find meaning in her life as a young woman and not somebody's significant other, the story interweaves flashbacks that flesh out Nina's complicated relationship with her mother and some magical realism tales about virgin martyrs and female saints who were forced into genital mutilation.
It sounds haphazard, but it's not. The other stories are presented as being part of a school project Nina is working on, so they aren't just inserted into the story randomly. Plus, the divergence from Nina's story helps illustrate all the complex issues that go into coming of age as a young girl, in any time period. It's a confusing, sad, lonely time for many young women.
There is a decently uplifting ending, though. Not "happy," per se, but hopeful and strong, so it doesn't leave readers devastated or saddened about Nina's experiences. It's a must read for women of all ages, but especially teenagers.