What Is Hanna on Amazon About?
Hanna: Everything You Need to Know About Amazon's Upcoming Adaptation
It's been nearly eight years since Joe Wright's offbeat action flick Hanna hit theaters, but the titular teenage assassin is now returning to the screen in a straight-to-series drama developed by Amazon. The show isn't due to premiere until March, but the two teaser trailers that Amazon released early this year has us curious how this story will be modified for an eight-episode full-length series. Here's everything we know so far about the upcoming reboot.
The Main Cast
The 2011 Joe Wright film starred Saoirse Ronan as the title character, Hanna Heller, but in the series, that role will be taken over by 18-year-old British actress Esme Creed-Miles, who appeared in the 2017 films Pond Life and Dark River. Hanna's father Erik Heller (who was originated by Eric Bana) will be played by Joel Kinnaman, a Swedish actor best known for playing Detective Stephen Holder in AMC's The Killing and Governor Will Conway in Netflix's House of Cards. Rounding out the cast is Mireille Enos, who played Sarah Linden alongside Joel Kinnaman in The Killing and who will be appearing in the series as vengeful CIA agent Marissa Wiegler, a role originally played by Cate Blanchett in the 2011 film.
In a quote picked up by Variety, writer David Farr said how excited he was to have Kinnaman and Enos reunited to play their leads, as well as newcomer Creed-Miles, in whom he believes they have "discovered a star of the future."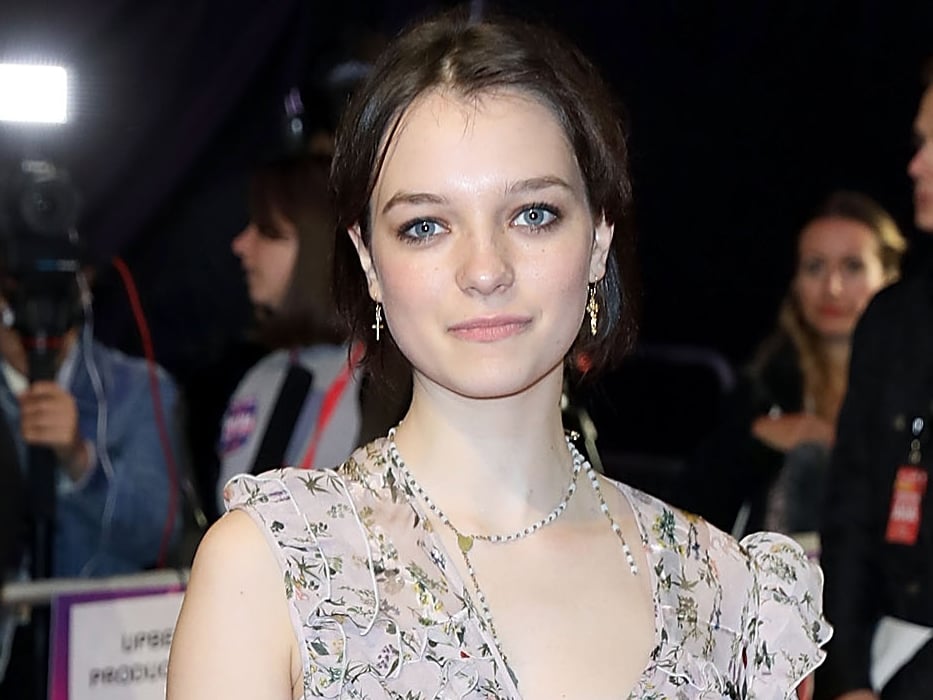 The Crew
Sarah Adina Smith — who's best known for directing Buster Mal's Heart (starring Rami Malek) and The Midnight Swim (which earned her the Breakthrough Audience Award at the AFI Festival) — directed the series, and David Farr, who served as a cowriter for the 2011 movie, wrote the series. Farr is also known for developing the AMC series The Night Manager. The series, which is backed by NBC Universal International Studios, began production last March, with filming taking place across Hungary, Slovakia, Spain, and the UK.
JoAnn Alfano, the executive vice president of scripted programming at NBC Universal International Studios, believes that the combination of the cast, direction, and "David Farr's masterful storytelling" will create something very special. "We have the ideal team for crafting an intelligent and uniquely entertaining series that deftly combines thriller, teenaged rite-of-passage story, family drama, and action-packed adventure," she said.
The Story
Just like in the film, the Amazon series will follow 15-year-old Hanna, a young woman who has spent her entire life in the secluded wilderness of northern Finland to be trained as a ruthless assassin by her father, Erik, a hardened and intuitive ex-CIA operative from Germany. Erik is burdened with a dangerous CIA secret, and he knows that one day Hanna will come face-to-face with Marissa, the senior intelligence agent who's been hunting him. When Erik feels that Hanna is ready to take on Marissa, he sends her on a solo mission across Europe to kill the agent, though once out in the world, Hanna finds herself hunted by Marissa and others connected to her hidden origins and abnormal abilities.
The 2011 movie was an unusual mix of action thriller and coming-of-age story, and the series will aim to achieve the same result. As Farr explained, "Hanna aims to be both a raw-knuckle ride and a deeply touching family drama. It has the visceral excitement of a genuine conspiracy thriller but also the simple humanity of a rite-of-passage drama."
The Premiere Date
The series is set to debut on Amazon in March, though the exact date hasn't yet been released.