What Happens to Eric Rawlings on House of Cards?
The House of Cards Death You Probably Missed This Season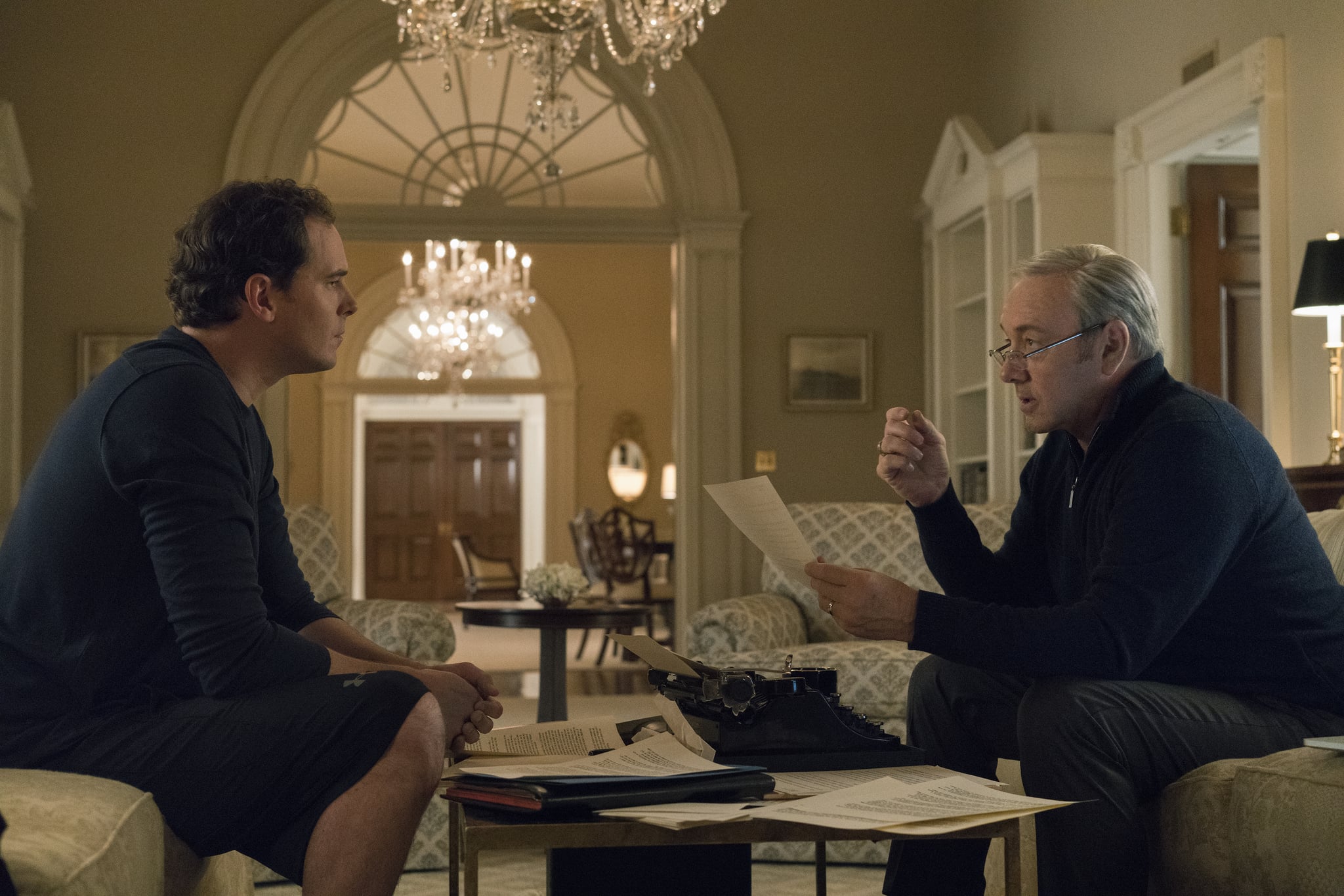 Warning: this post contains spoilers for the fifth season of House of Cards.
House of Cards presented three shocking deaths in its fifth season, but there was another casualty so subtle that it seems to have slipped entirely under the radar. The new season brought the return — and demise — of a small and easily forgotten character: Eric Rawlings, played by Malcolm Madera. If you're thinking that Eric's appearance in the series ends when Frank Underwood fires him as his personal trainer and breaks off their relationship, well, you're mistaken.
Let's backtrack a little. Eric is first introduced back in season two as a Civil War reenactment actor. More specifically, he is portraying Frank's great-great-great grandfather Corporal Augustus Elijah Underwood. Frank is visiting the historic site when he meets Eric and learns about his grandfather's death on the battlefield. At the time, Eric says the corporal was brutally beaten with a rock by another soldier.
If you can recall the episode — we know, we know, it was a while ago — it's clear that Frank is fascinated by Eric. This may be due to the fact that Eric oddly refuses to break character, therefore Frank feels like he's really connecting with his ancestor. In the fourth season, Eric does make a brief appearance as the president is hallucinating, but his character otherwise disappears deep into the archives amid other important drama.
In this season, Frank invites Eric to the White House to show him those military model figurines he's been working on since his visit to the Civil War site. In their conversation, Eric reveals that he actually made up the details surrounding Corporal Augustus's death. "I was meeting Vice President Francis Underwood. I thought he deserved a good story," Eric explains.
Despite his admission, Frank is still taken with Eric and asks the reenactment actor to be his personal trainer because that's apparently something he does on the side. They start spending more time together, and on Inauguration Day, they even share an impassioned kiss in the White House. Because Frank is incapable of maintaining sentimental relationships, he breaks it off after Eric professes his love while on a jog. (Side note: there are a ton of Secret Service agents standing, like, right there.)
Though we thought that was the last we would see of Eric, it wasn't! In the final few minutes of the season finale, antiwar protesters surround the White House fence. Suddenly, a man is seen making his way through the crowd. It's Eric! And he has a crazed look on his face! The spurned lover then angrily mounts the fence and the camera cuts to another shot.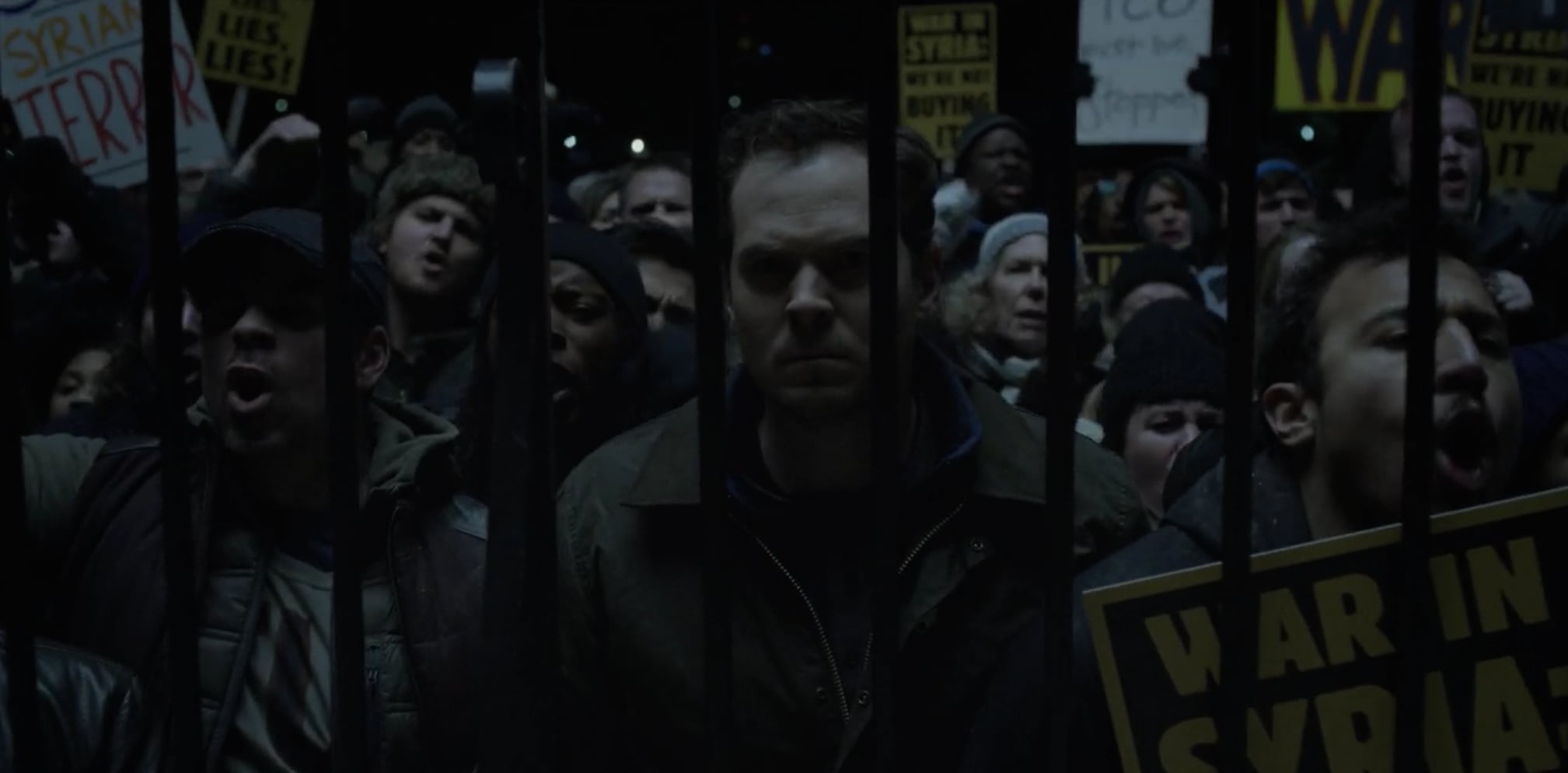 In the following scene, Doug Stamper is watching the news and a banner states that a protester was shot and killed climbing the fence. While we don't know Eric's exact reason for trespassing, it's possible that he was somehow trying to reach Frank by whatever poorly planned means necessary.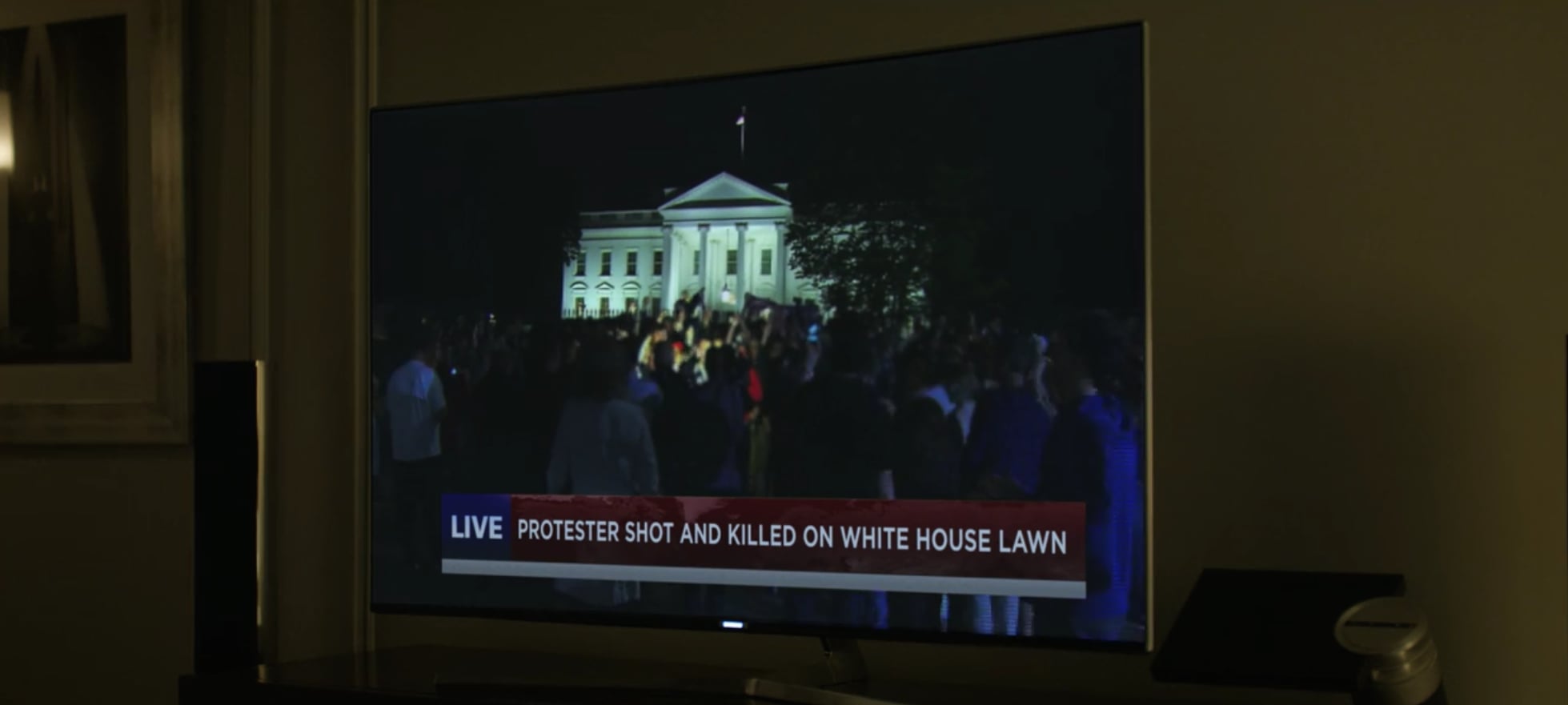 With such little buzz about the surprising and subtle death, we were almost unsure that it really was Eric and not just some guy that looks like him. That being said, there is some proof in the fact that the actor is credited in the episode, as pointed out by a Reddit user. That's likely as much clarification we'll get on Eric's storyline, but, well, it's more than we were expecting, given the fact that we haven't seen him in seasons.