When Is Kendrick Lamar's Next Album Coming?
Kendrick Lamar Has Released the Name and Artwork For His New Album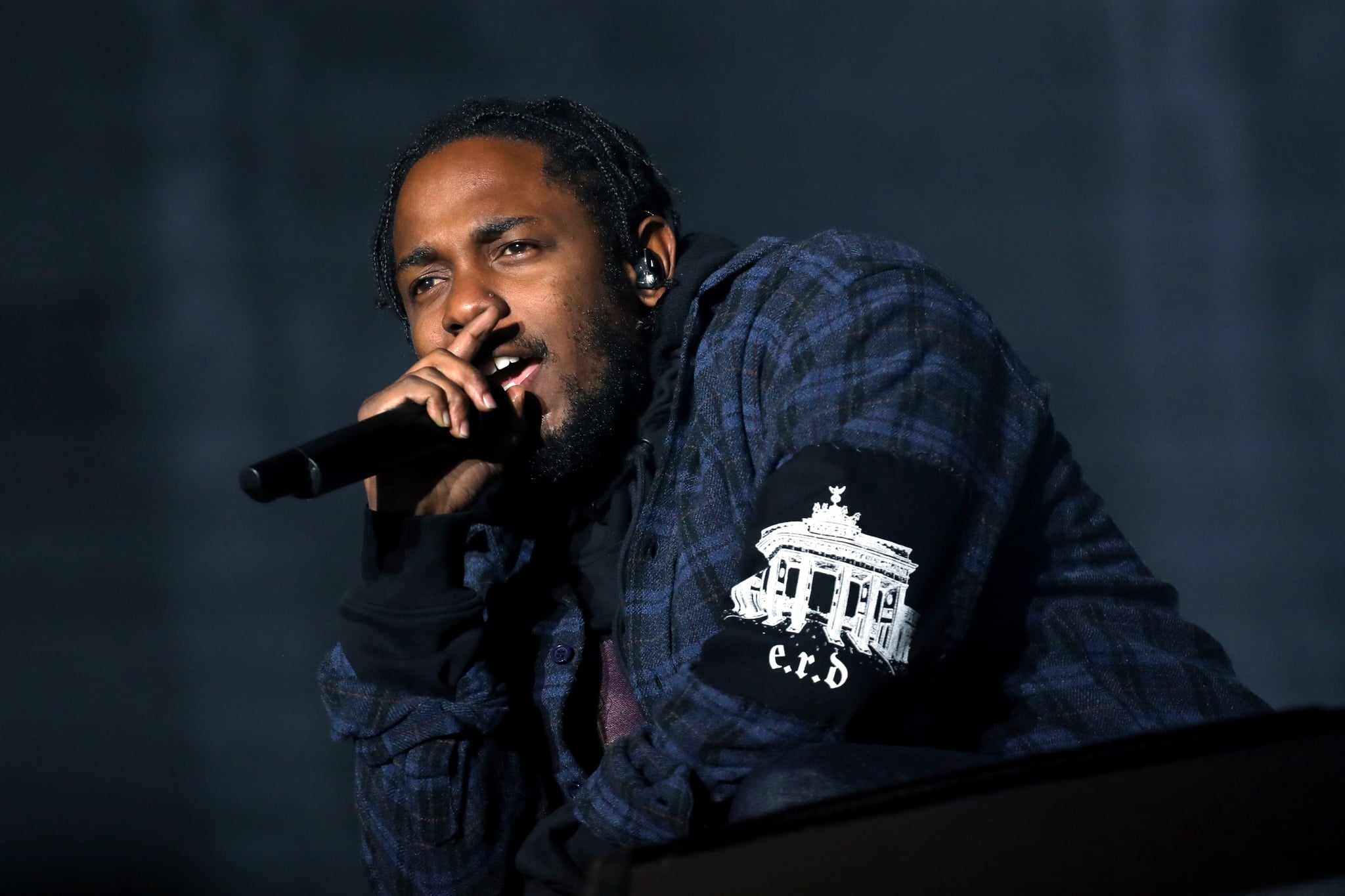 It's been two years since Kendrick Lamar released his critically acclaimed hit album To Pimp a Butterfly, and it looks like he's finally back in the studio. In the wee hours of March 23, Lamar cleared everything from his Instagram account and shared one solitary image: the numeral IV. To clarify, a new album from him would be his fourth, after 2011's Section 8.0, 2012's good kid, m.A.A.d city, and the aforementioned To Pimp a Butterfly. Now, on April 11, Lamar has tweeted out new album art that features the name of his upcoming album, DAMN., and a tracklist. The album will be available on April 14!
DAMN. by Kendrick Lamar. pic.twitter.com/ucQcg0PuzG

— Kendrick Lamar (@kendricklamar) April 11, 2017
Previously, Tidal had confirmed that "new Kendrick Lamar is on its way." In a March interview, Lamar referred to his upcoming music as "urgent." He went on to talk about how one day he may have a baby, saying, "At one point in time I may have a little girl who grows up and tells me about her engagements with a male figure — things that most men don't want to hear. Learning to accept it, and not run away from it, that's how I want this album to feel."
Here's the tracklist:
"BLOOD."
"DNA."
"YAH."
"ELEMENT."
"FEEL."
"LOYALTY." feat. Rihanna
"PRIDE."
"HUMBLE."
"LUST."
"LOVE."
"XXX." feat. U2
"FEAR."
"GOD."
"DUCKWORTH."
While you're waiting for the full album, you can check out the video for "HUMBLE." now.