Where Does Mockingjay — Part 1 Cut Off?
What the End of Mockingjay — Part 1 Tells Us About Mockingjay — Part 2
The Hunger Games trilogy ends this month when the final chapter, Mockingjay — Part 2, is released. Part one of course came out last year, and because the last book was split in two, we had a cliffhanger never intended by the author, Suzanne Collins. When we first heard the movie would be split up into two films — a practice followed by other book-turned-movie franchises like Harry Potter and Twilight — we wondered where, exactly, the split would be. Since well saw the movie, we know, and it tells us what we can expect in Mockingjay — Part 2. Warning: Mockingjay spoilers follow.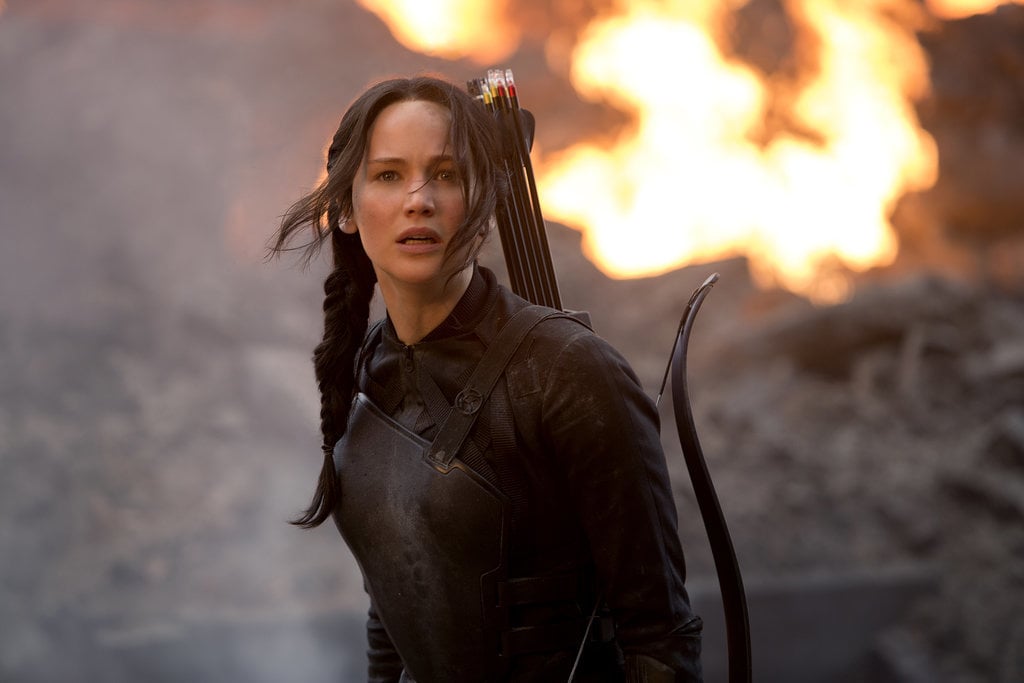 Where It Leaves Off
The movie stretches out Katniss's time in District 13 and her struggle over whether she wants to be the face of the revolution against the Capitol. She's also adamant about rescuing Peeta from the Capitol, and his rescue is the climax of Part 1. Though some had suspected that the first movie would end right when Peeta gets into District 13 and tries to strangle Katniss (a result of his being hijacked, or fear conditioned, against Katniss), it doesn't. (Oh, and while the book doesn't describe this scene in depth, it's an epic, extended scene in the movie.)
The movie does end soon after Peeta's attack, and, in fact, the final scene is not in the book. President Coin (Julianne Moore) triumphantly announces that the three tributes (Peeta, Johanna, and Annie) had been rescued in a covert operation. As Coin speaks, Katniss dejectedly visits Peeta, who's being held by restraints in a room. He thrashes like a wounded, wild animal, while Katniss looks at him through a window, and then the credits roll.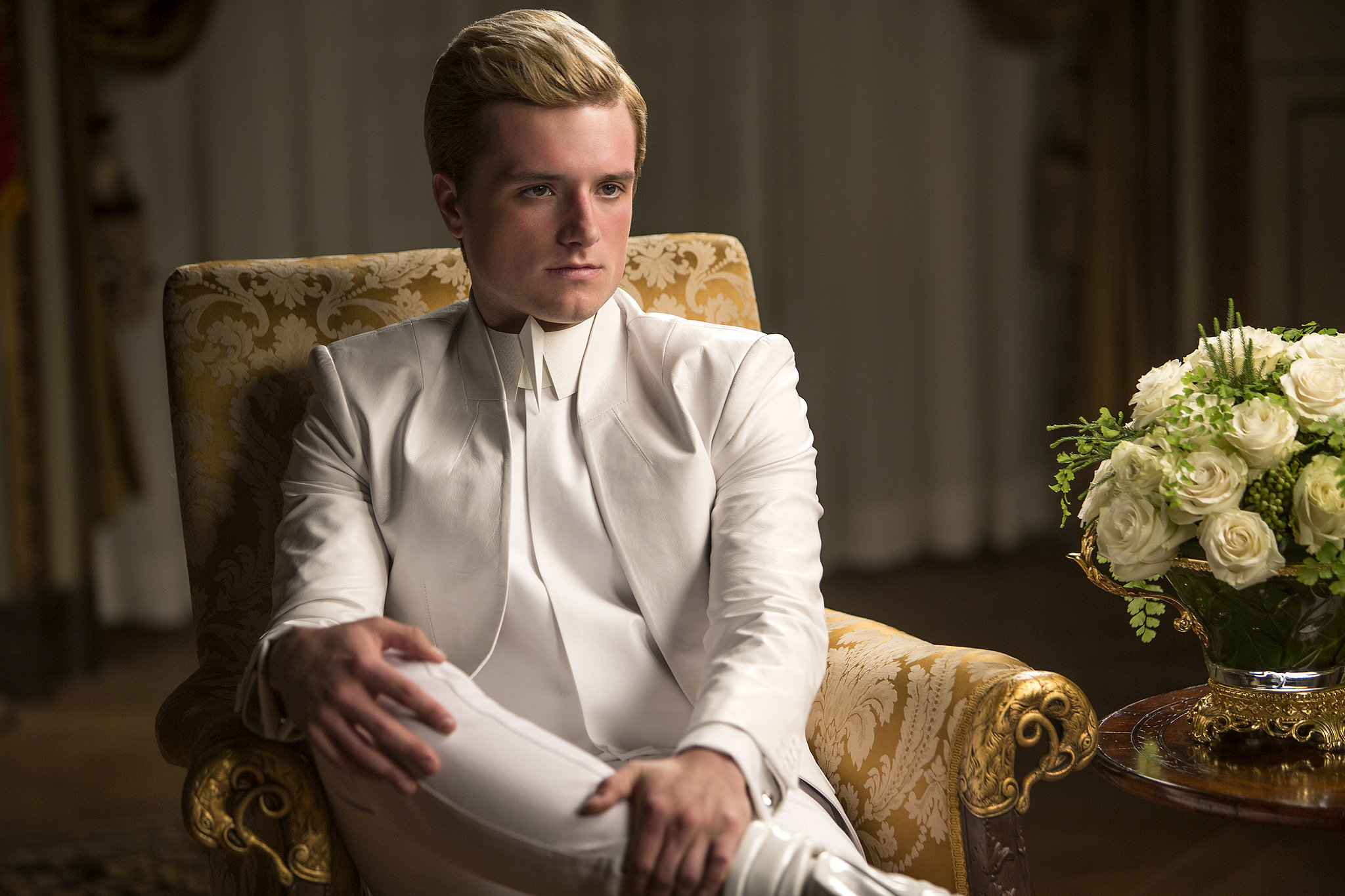 What Chapter of the Book Does That Correspond With?
The aftermath of Peeta's attack on Katniss takes place in Chapter 13. There are 27 chapters in Mockingjay plus an epilogue, so the movie does actually end pretty much halfway through the book.
What's Still to Come?
Obviously, there's a lot of ground Part 2 will cover. The next big thing that happens in the book after Peeta's attack is the rebels' attack on District 2, which precedes the next, huge and final battle within the Capitol, where the casualties of the book take place. The bad news is that we have all those major deaths in Mockingjay — Part 2 — but we do know the ending will be what we want. Probably.