Who Is Barbara Morgan on A Million Little Things?
A Million Little Things: Jon's Connection to Barbara Morgan Has Finally Been Revealed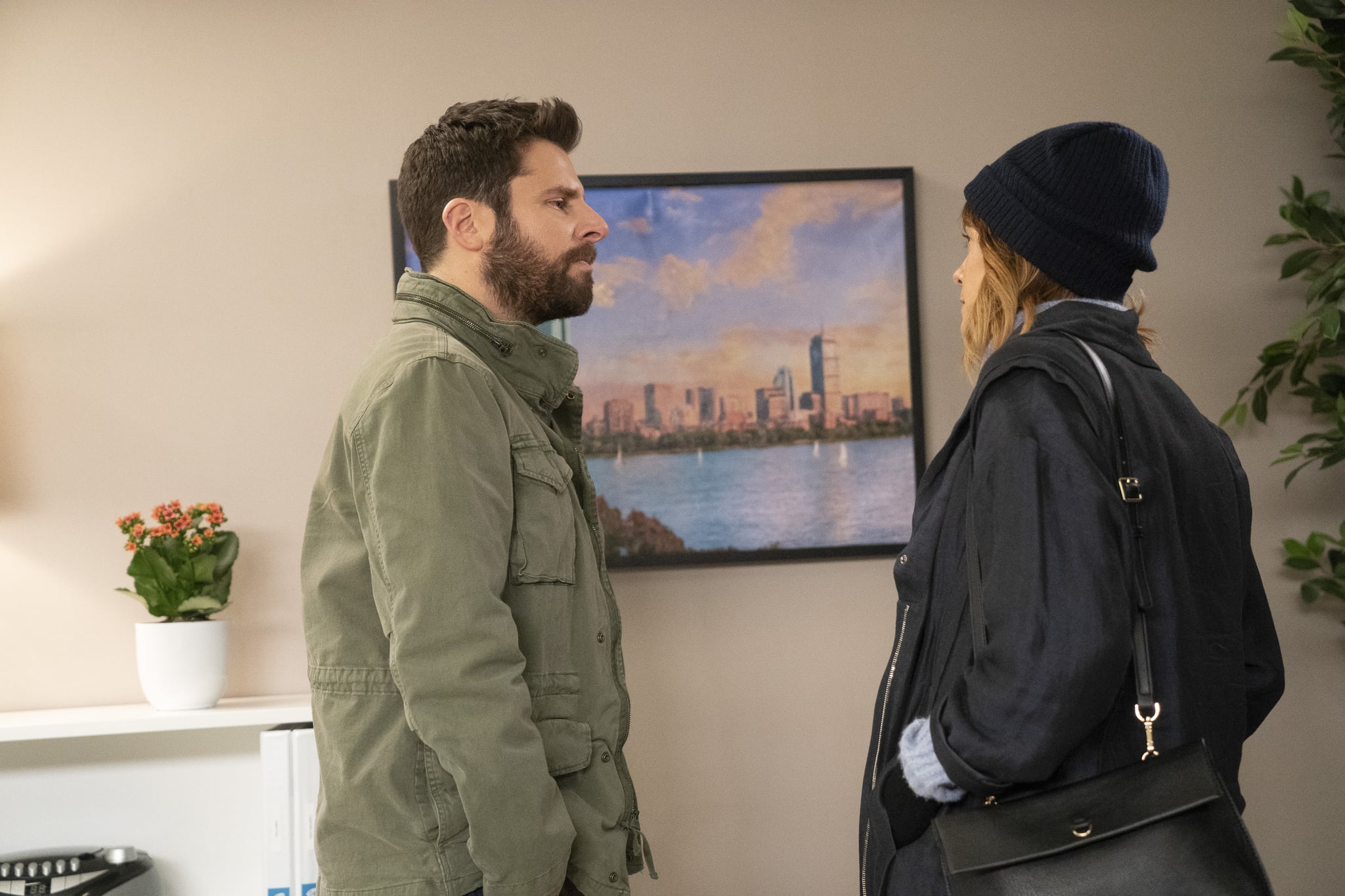 Warning: BIG spoilers for A Million Little Things ahead!
We were hooked on A Million Little Things from the very early moments of that emotional series premiere, but no one could have predicted that the level of mystery in the tear-jerking drama would keep audiences coming back and ultimately propel the show to a second season. Among the many questions left unanswered: who is Barbara Morgan, and why would Jon make her a beneficiary on his life insurance after his suicide?
"Twelve Seconds," which aired back on Jan. 31, revealed a pretty solid clue. In the final moments of the episode, Jon's wife, Delilah, and friend Gary learn that Jon had purchased a building for sentimental reasons, hopeful that its value would skyrocket when a new subway stop opened nearby. When they arrive at the address, they discover that Jon had lived there before he met his wife — and they spot a familiar scene from his apartment window. The view matches a painting Jon had hung up across from Gary's chemo chair during his treatments for breast cancer. The two then head to the hospital, where they find the artist's signature at the base of the painting: "B. Morgan."
Jon had hoped the painting of boats on the water would inspire Gary to keep up the fight, by helping him envision a cancer-free future and the experiences it would bring — moments they would share together. So, what does this have to do with Barbara Morgan? First, it's clear that Barbara spent time in Jon's home, signaling that they may have been in a relationship of some kind (not necessarily romantic). Beyond that, we know that Jon lived with consuming guilt in the years before he took his own life, and Jon said that when tragedy struck, he "abandoned" her. He wouldn't make the same mistake with Gary, and in the days or weeks before his death, he chose to leave Barbara a portion of the life insurance to help care for her.
So, just who is she? We finally get the answer in the show's season one finale. After Delilah finds a photo of Barbara in Jon's things, she decides to go over to her home and demand answers. Fortunately Barbara relents and fills her in.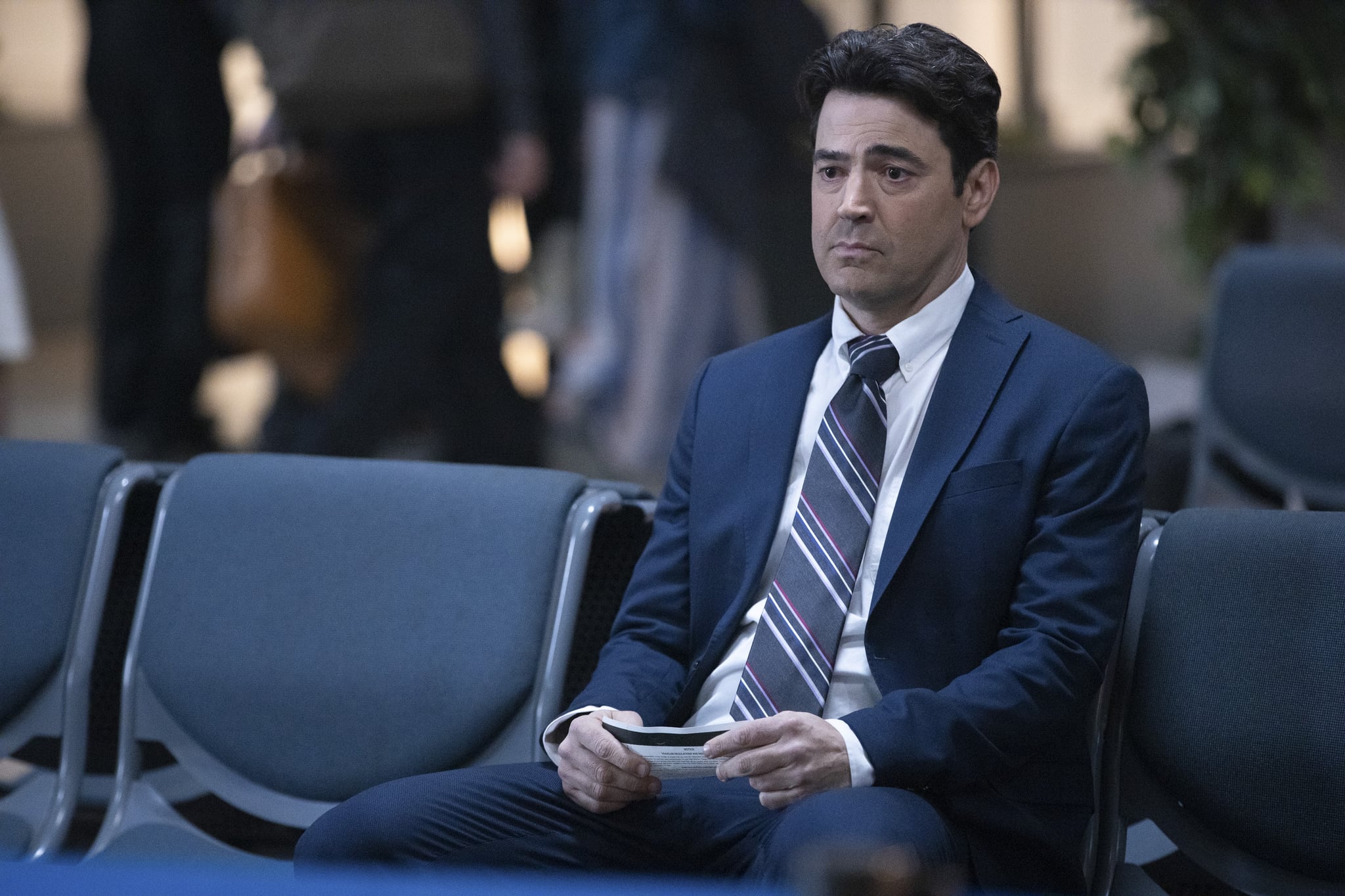 Barbara explains that when she and Jon were younger, she dated Jon's roommate and best friend, Dave. The pair were as close as brothers, so it made sense that Jon would invite him along to a real estate conference he had one weekend. Unfortunately Jon ended up missing their flight because he was grabbing a last-minute bottle of wine, but Dave made it on board. Jon called his buddy to say he'd grab the next flight out, but then comes the twist: the day this all went down was Sept. 11. Jon and Dave were supposed to be board American Airlines Flight 11 together, but only Dave made it, meaning he soon perished when the plane flew into the North Tower of the World Trade Center. Jon and a flight attendant (named Sophie, FYI) watch the news in horror, crying.
Cut to a few months later, and we see Jon and Barbara meeting up at the airport gate on what would've been Dave's birthday. Barbara reveals that she's pregnant, but has gotten engaged to a first responder who plans on raising the child as his own. Jon is furious, telling her that it's too soon and that it's disrespectful to Dave's memory. They part on bad terms, and it's the last time they ever see each other.
Now, what Jon wrote about dying long before he met Delilah makes sense; he suffered from an immense amount of survivor's guilt. Making matters worse, he kept this chapter of his life hidden from his friends and family, so he never had the chance to recover from the trauma. (As a reminder, he once told his assistant Ashley that his greatest regret was purchasing a bottle of wine he still kept in that old apartment, which is essentially an admission that he wishes he'd been on that plane, too.)
There were plenty of theories about who Barbara Morgan might be leading up to the finale's grand reveal, but they all boiled down to this: Jon was a man who cared deeply for those around him but couldn't conquer his own demons. And now, we know why.