Who Does Chaz Bono Play on American Horror Story Cult?
Cult: You've Seen This Actor on American Horror Story Before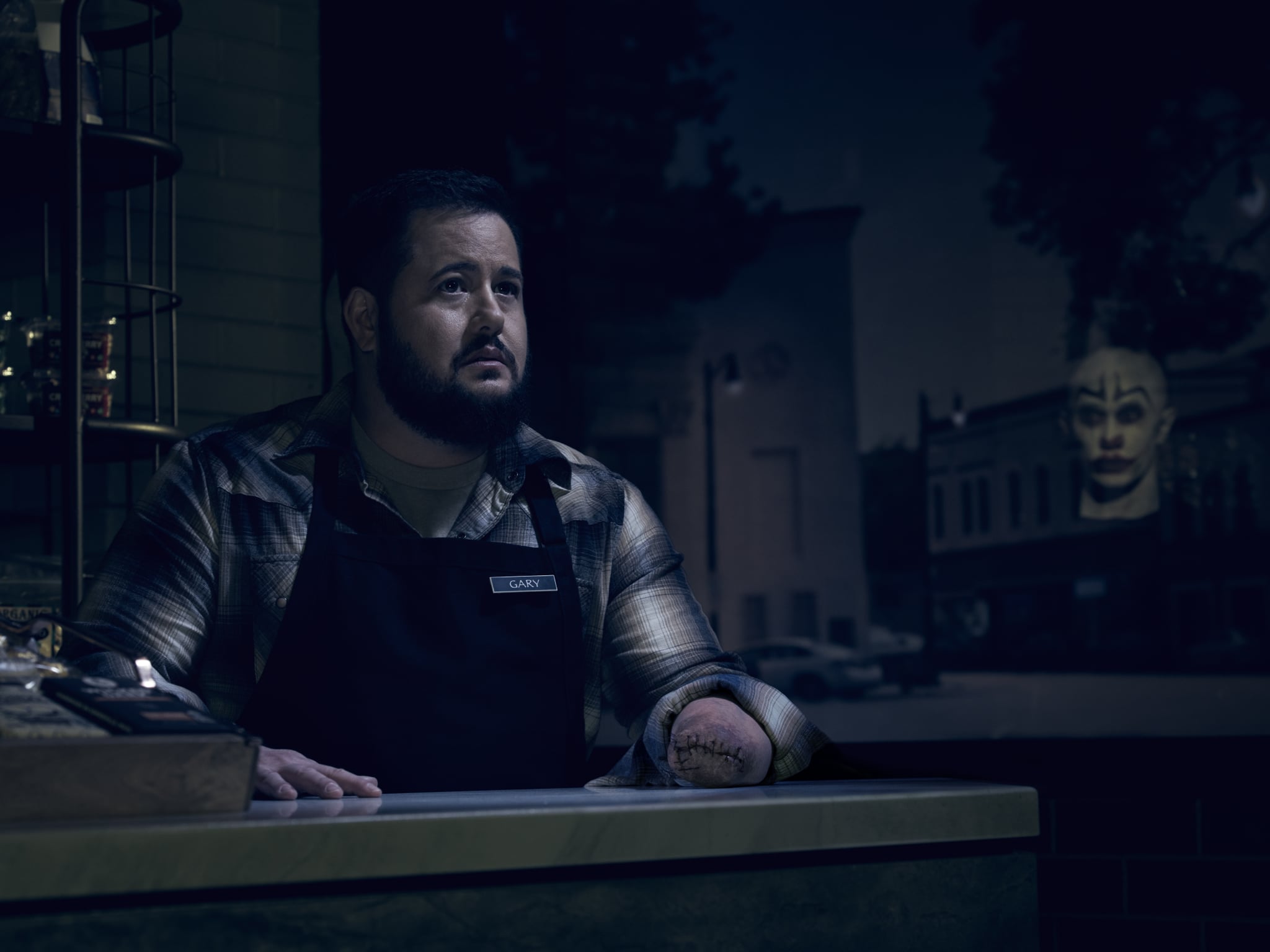 American Horror Story's seventh season is off to an interesting start with Cult, which takes place in the aftermath of the 2016 presidential election. The premiere focuses on a few of America's scared citizens, proud Trump supporters, excited anarchists, and some serial killer clowns (because this is AHS, after all). The action all centers around Sarah Paulson's Ally, a woman whose phobias are being triggered again . . . but whose irrational fears may not be so irrational after all.
In her postelection life, Ally takes a seemingly innocuous trip to a local grocery store, where she is terrorized by clowns that seem like a hallucination but are probably in fact real. But before the circus arrives, she has a brief encounter with a familiar American Horror Story face: Chaz Bono.
That's right — the grocery store checkout guy and avid Trump supporter, Gary Longstreet, is played by none other than transgender actor and LGBTQ+ advocate Chaz Bono; now that's some fun irony. Did you recognize Bono under that beard and "Make America Great Again" hat?
If you're surprised to see the outspoken advocate sporting a Trump hat, don't be. He told People in a 2016 interview that he doesn't want to be typecast as one kind of character.
"I'm a character actor, and I really like to do stuff that's kind of out there and edgy, and I don't want to be seen as anything when I'm acting," says Bono of not taking transgender roles specifically. "I want to be able to morph into whatever. I don't want to get pigeonholed."
And this isn't the first time Bono has appeared on AHS. He's a part of the American Horror Story: Roanoke reenactment company, playing actor Brian Wells, who plays Lot Polk, one of the members of the inbred, cannibalistic Polk family, in the show-inside-a-show "My Roanoke Nightmare."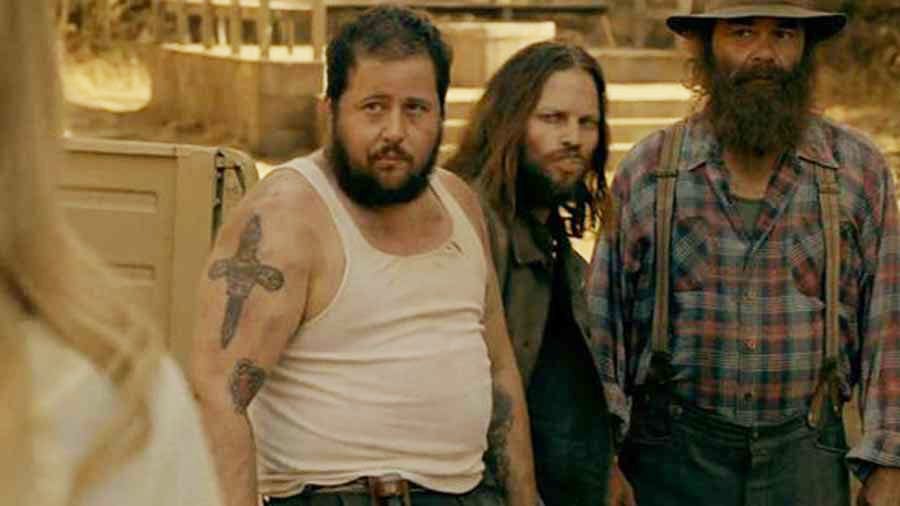 Bono has also previously appeared on Ellen, Degrassi: The Next Generation, and The Bold and the Beautiful, in addition to competing on season 13 of Dancing With the Stars and acting as a frequent guest judge on RuPaul's Drag Race.
Bono has so far only shown up in the first episode, but Ryan Murphy and Co. do love to have seemingly tiny characters pop up again, so perhaps we'll see him later in the season as well. FX did put a gallery portrait of Bono on the press site, which indicates that he's not a one-off character. There's also the physical feature of Gary Longstreet missing his left hand. That could just be a character choice, but something tells us that Murphy and his cocreators have something specific in mind to explain that.