Who Does Michelle Pfeiffer Play in Maleficent 2?
Michelle Pfeiffer Teases a Positively Regal Look at Her Maleficent 2 Character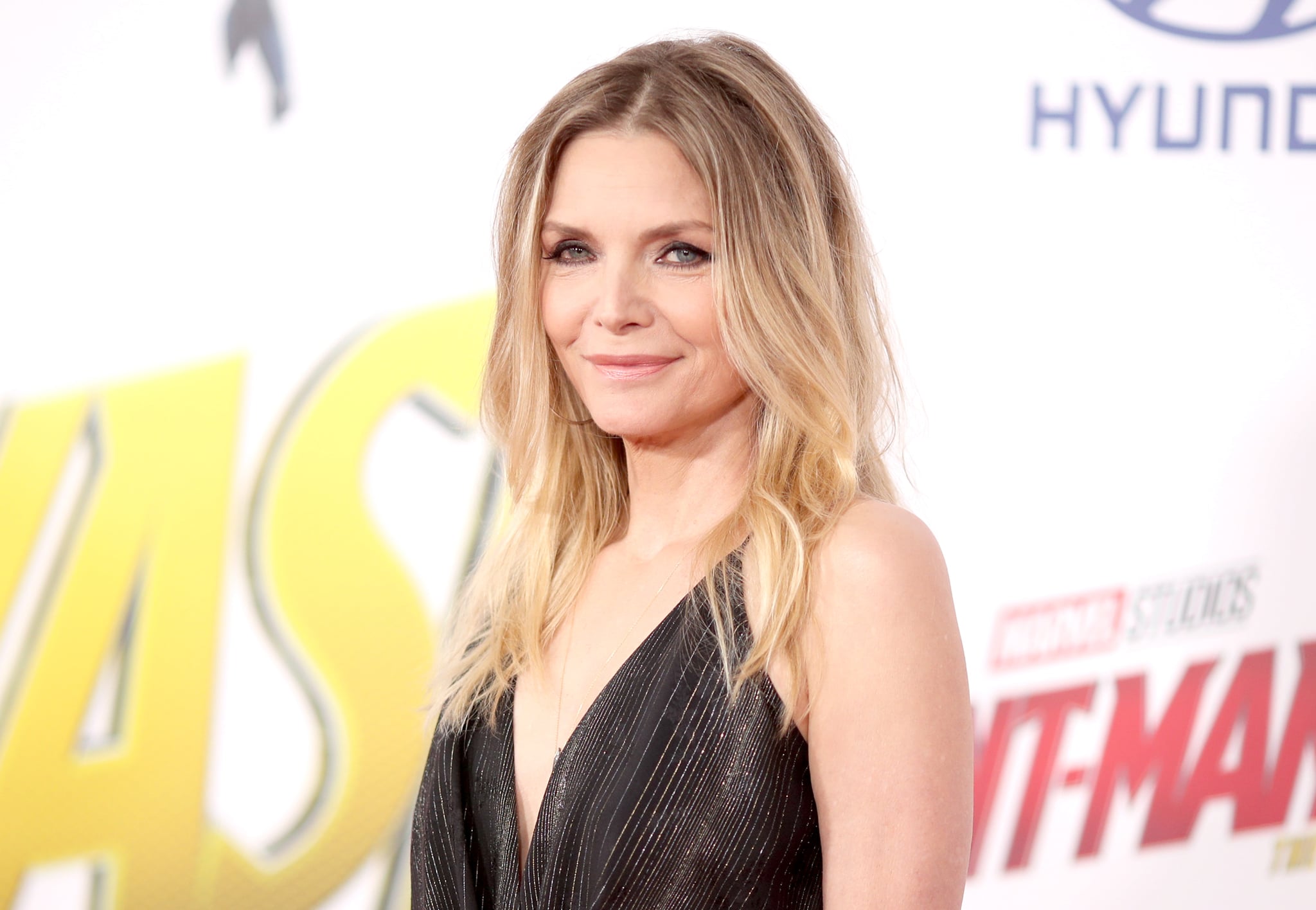 Image Source: Getty / Christopher Polk
The new queen is here, and she's bad as hell.
Michelle Pfeiffer shared a look at her character from the upcoming sequel to Maleficent on Instagram on Jan. 29, which serves as the official first glimpse of Queen Ingrith (even though it only shows half of her face). In the photo, Pfeiffer wears a silver outfit and has her curly hair tied back with tiny pearls. She also has a multiple-strand pearl hairpiece hanging from two brooches clipped beside her ears. "A little tease of Queen Ingrith," the actress captioned the photo, adding the hashtag for Maleficent 2.
According to earlier reports, Queen Ingrith is the mother of Prince Phillip, who falls in love with Elle Fanning's Aurora in the first film. We're not sure if this queen will be friend or foe to Aurora and Angelina Jolie's Maleficent, but there's no doubt Pfeiffer will crush the role either way.
It's been almost five years since we were dazzled by Maleficent's tale of chosen families, and we're more than ready for the sequel. We won't be getting Maleficent 2 anytime this year (the film's release date was pushed back to May 29, 2020), but the cast has dropped enough sneak peeks to get us excited! While the first installment ends with Aurora and Maleficent ruling over their respective kingdoms, the second film will find Maleficent and Aurora facing new adversaries in their battle to protect the magical creatures living in the moors.
Will Pfeiffer's Queen Ingrith be one of those standing in their way? We all know Disney loves an evil queen, and frankly, so do we. But it would also be awesome to see the three women come together to lock horns and take down whatever nasties try to mess with them. We'll have to wait until May 2020 to see how it all goes down, but we can't wait to see how Queen Ingrith's story plays out!