Who Is Dr. Wendy Carr From Mindhunter Based On?
The Influential Trailblazer Who Inspired Mindhunter's Dr. Wendy Carr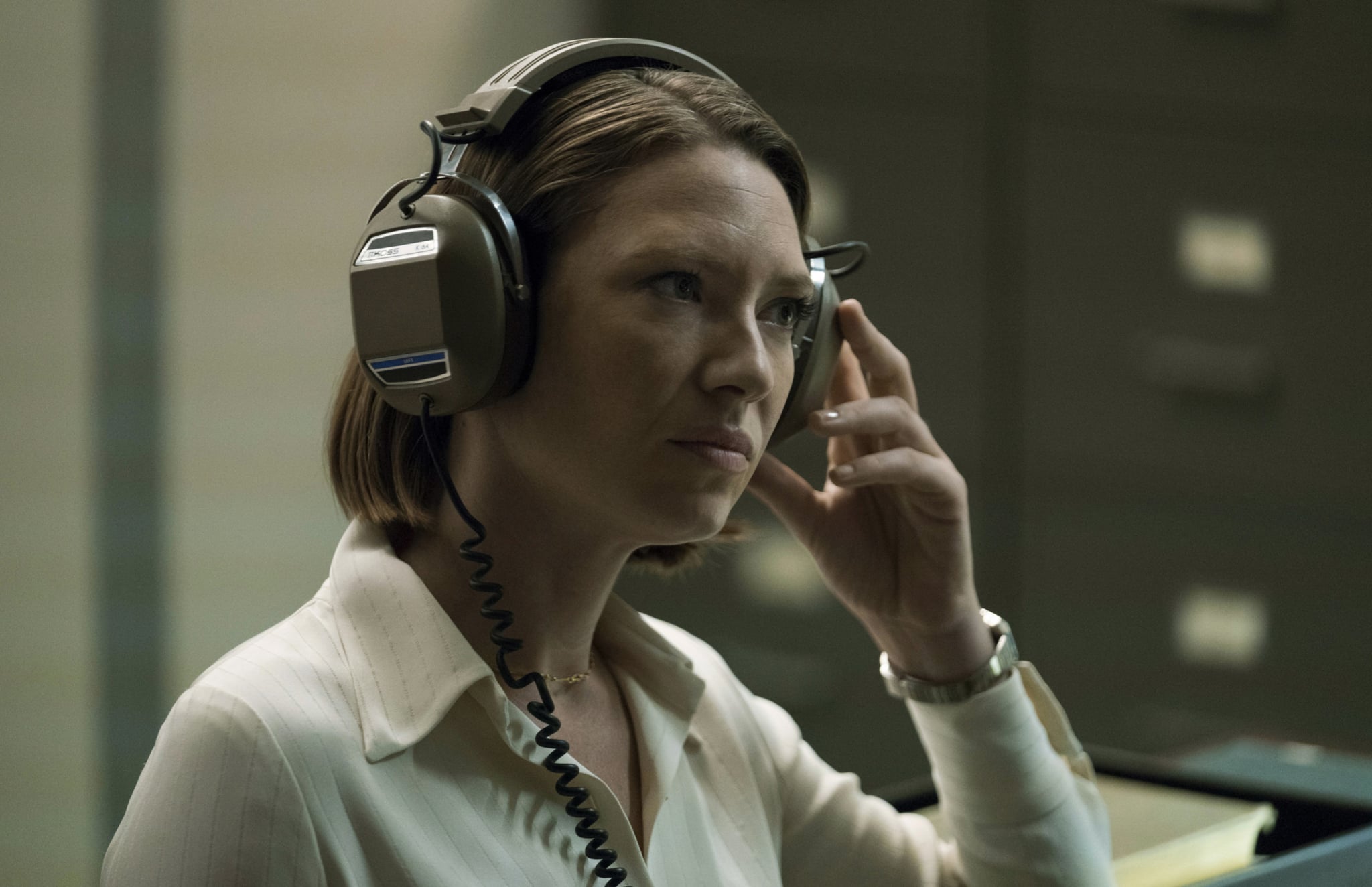 Though Mindhunter at times seems like a fictitious and twisted nightmare, the new Netflix series is very much rooted in reality. Though it's been widely reported that the straight-laced protagonist Holden Ford (Jonathan Groff) is based on real-life FBI agent John E. Douglas, another pivotal character was inspired by a living legend and trailblazer in her field.
According to Screenrant, the character of Dr. Wendy Carr (played by Fringe star Anna Torv) is based on Dr. Ann Wolbert Burgess, a pioneer in the treatment of trauma and abuse victims. In the 1970s, she cofounded one of the first-ever hospital-based counseling programs for rape victims at Boston City Hospital with sociologist Lynda Lytle Holmstrom. The two created the phrase "rape trauma syndrome," which is still used to describe the psychological trauma a victim experiences after having been raped.
As a result of her expertise, Burgess went on to work with the FBI's Behavioral Science Unit to help establish connections between serial killers and past trauma. In Mindhunter, the character molded after her pioneering studies helps Ford and his partner legitimize their research with her sociological and science-backed knowledge. In real life, it seems that Burgess did work closely with Agent Douglas and they even authored several books together, such as Sexual Homicide: Patterns and Motives and 1992's Crime Classification Manual.
Burgess continues to advocate for synergy between law enforcement and nurses who specialize in trauma. She has said, "It is the particular vantage point of the nurse, who is the steady presence in clinical settings and often in the best position to notice telltale behaviors of trauma victims, that has put nursing at the vanguard of contemporary trauma treatment."
The esteemed researcher currently teaches at Boston College in the Connell School of Nursing. Her curriculum is focused on forensic science, forensic mental health, victimology, and more. In 2013, she was deemed a living legend after receiving that recognition from the New England Chapter of the American Psychiatric Nurses Association.