Who Is Gus Kenworthy Playing on American Horror Story?
Gus Kenworthy's Role Is 1 of the Only Things We Know About American Horror Story: 1984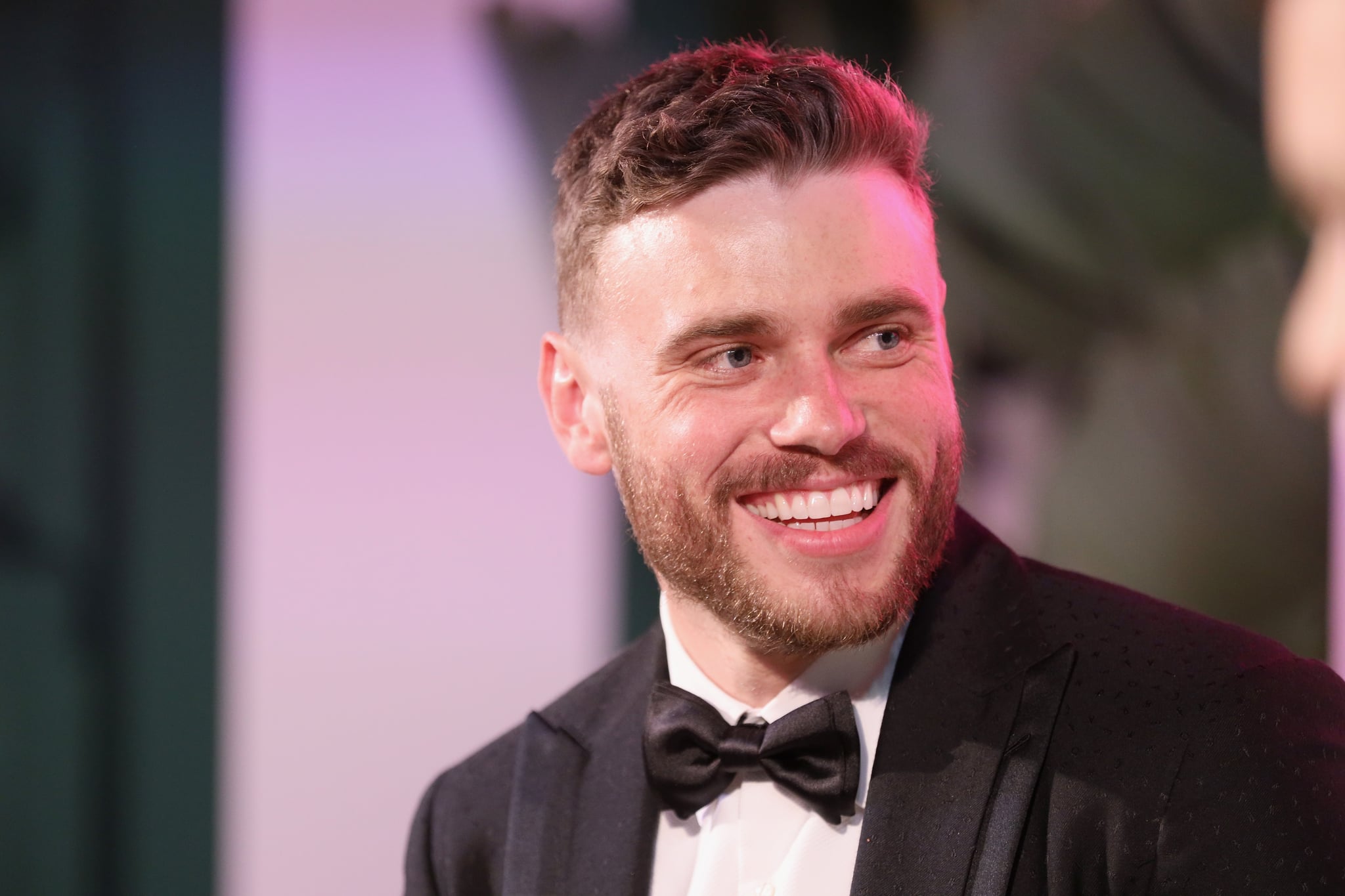 On American Horror Story, you can pretty much count on seeing several of the same actors returning to the Ryan Murphy horror anthology for multiple seasons, playing new characters each time (well, usually). Every now and then, though, newbies join the AHS universe, and the upcoming ninth season, American Horror Story: 1984, is no exception. One of the fresh faces in the cast is actually someone you'll probably recognize: Olympic skier Gus Kenworthy, making his acting debut.
Kenworthy's character — still unnamed — will be the boyfriend of series staple Emma Roberts's newest character. Murphy made the announcement on his Instagram back in February, posting a picture of Kenworthy with the caption announcing his casting: "That special moment when you realize you have an Olympic medal AND will be playing Emma Roberts' boyfriend on "American Horror Story" Season 9." Kenworthy also got in on the announcement, re-sharing Murphy's post on his own Instagram with the giddy caption, "I guess the cat's out of the bag . . . I'm 👏🏼 So 👏🏼 F**king 👏🏼 Shook 👏🏼 ILYSM @mrrpmurphy 😊😍😭"
Back at the 2018 Winter Games in Pyeongchang, Kenworthy became one of the breakout stars of the American contingent, even though he'd actually been part of the 2014 Sochi team as well (and won a silver medal there). As the first openly gay Olympic skier, he made headlines for his activism (rescuing puppies and kissing his boyfriend, actor Matthew Wilkas, on live television during the Games) as much for his skill on the slopes. Along with figure skater Adam Rippon, Kenworthy became an outspoken icon for LGBTQ+ athletes. This will be the first acting role for Kenworthy, although not his first TV appearance: he's popped up on reality shows like Top Chef and RuPaul's Drag Race All-Stars. We can't wait to see our Olympic fave back on our TVs trying out his new talents!