Who Is Jodie From Daria?
Everything You Need to Remember About Jodie Landon Before Her Daria Spinoff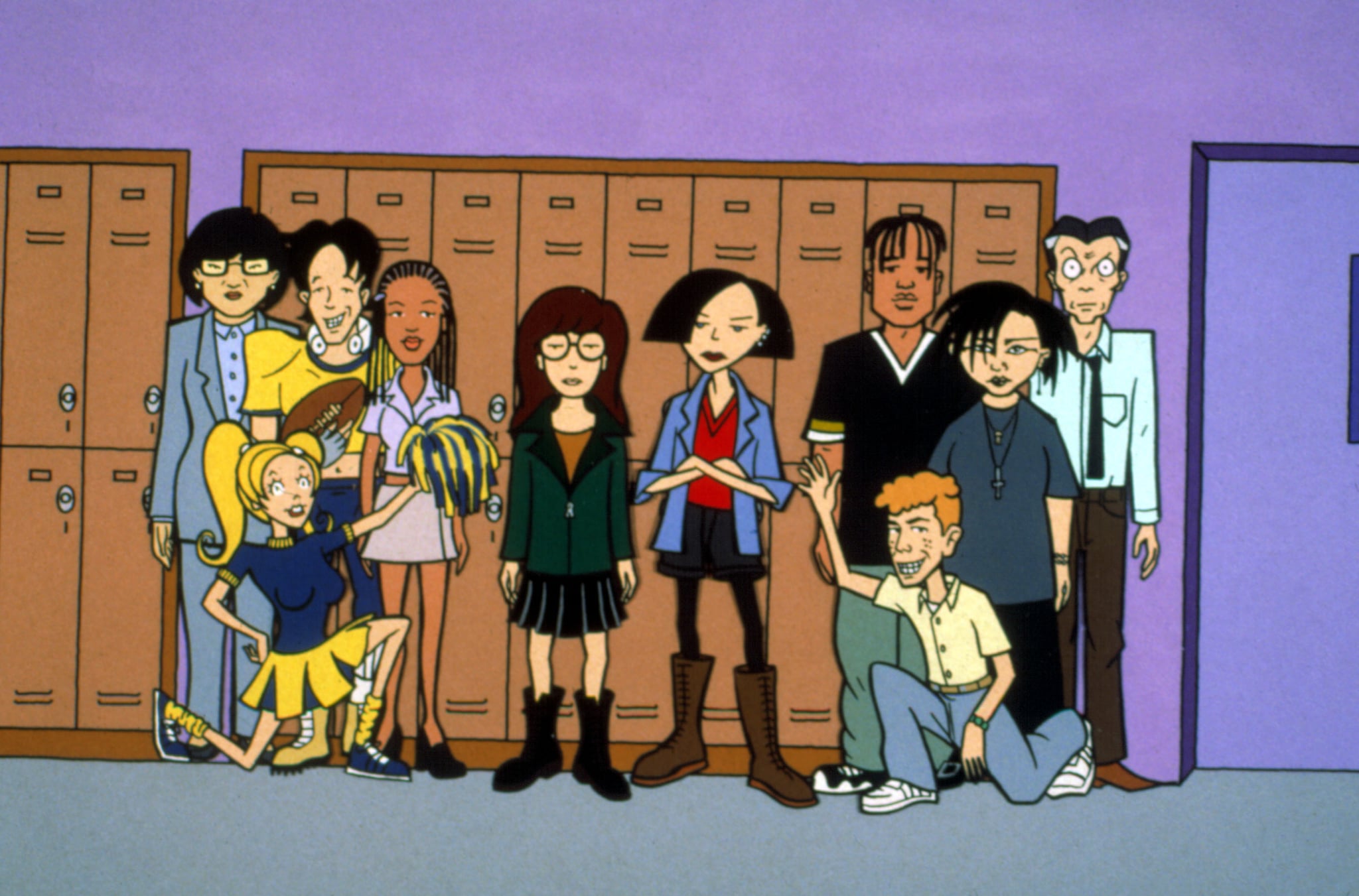 It might be a sick, sad world, but at least we have a new series to look forward to: Jodie, the upcoming spinoff of MTV's cult favorite Daria. Back at the cusp of the early aughts, Daria centered itself on an unlikely titular heroine: a cynical, bespectacled high schooler with a sense of humor drier than the desert. Few understood Daria Morgendorffer besides her BFF Jane Lane, but Jodie Landon came pretty close. And now, Jodie's getting her very own show, which means she'll be the first black female character to lead an adult animated series in almost 20 years.
Who Is Jodie?
The well-loved vice president of Lawndale's student council, Jodie is as intelligent as Daria but more even-keeled and socially adept. Her drive could be equated to that of Paris Geller from Gilmore Girls, though she's a lot more amicable. Besides student council, her ambitious list of extracurriculars includes French Club and tennis on top of various volunteer and internship positions. Her boyfriend is Mack, the captain of the football team, who's also one of the few black students at her school.
Who Are the Main Players Behind the New Spinoff?
Technically speaking, Jodie will be a spinoff of a spinoff: Daria was originally based on Mike Judge's Adult Swim series Beavis and Butt-Head. Jodie's character was originally voiced by Jessica Cydnee Jackson, but we'll hear her words spoken by one of pop culture's favorites in the new series: Black-ish's Tracee Ellis Ross, who will also produce the show. The show will be helmed by creator Grace Nkenge Edwards, who worked as a story editor and writer on Unbreakable Kimmy Schmidt. Edwards has also written for Issa Rae's Insecure, which is known for its nuanced black female characters.
Where Will Jodie's Story Pick Up?
Jodie graduates as valedictorian and chooses the historically black college Turner over the prestigious Crestmore in the movie Is It College Yet?. The spinoff will pick up pretty soon after we last saw the Lawndale students. Well, not supersoon, but not to the extent of 20 years later. Presumably, when Jodie kicks off, we'll see the character right out of Turner. According to an announcement from MTV, "Jodie will follow her as she comes into her own and enters the workplace in her first postcollege job in tech." As the show is about "Gen Z struggles," we can expect its timeline to be slightly fudged, given that Daria ended back in 2002.
The themes that the series will focus on should sound familiar, echoing current shows like The Bold Type and Insecure. "It will be a smart, funny workplace comedy full of commentary about everything from gentrification to sex to tech to call-out culture," Ross said in a press release. According to her, we'll also see, "a diverse cast, comprised mainly of unapologetically smart and ambitious young female characters who are vulnerable and flawed and interesting and funny."
When Will Jodie Premiere?
It might be awhile until we see Jodie on the small screen. Last year, MTV had set out plans to do a reboot with both Jodie and Daria but has, obviously, revised its original announcement since the upcoming series will be solely focused on the former. As of now, there is no date for production or release yet, but we're definitely stoked nonetheless — or, in Daria's words, we're overcome with emotion.