Who Is Performing With Logic and Alessia Cara at Grammys?
Logic, Khalid, and Alessia Cara Gave Suicide Survivors a Voice at the Grammys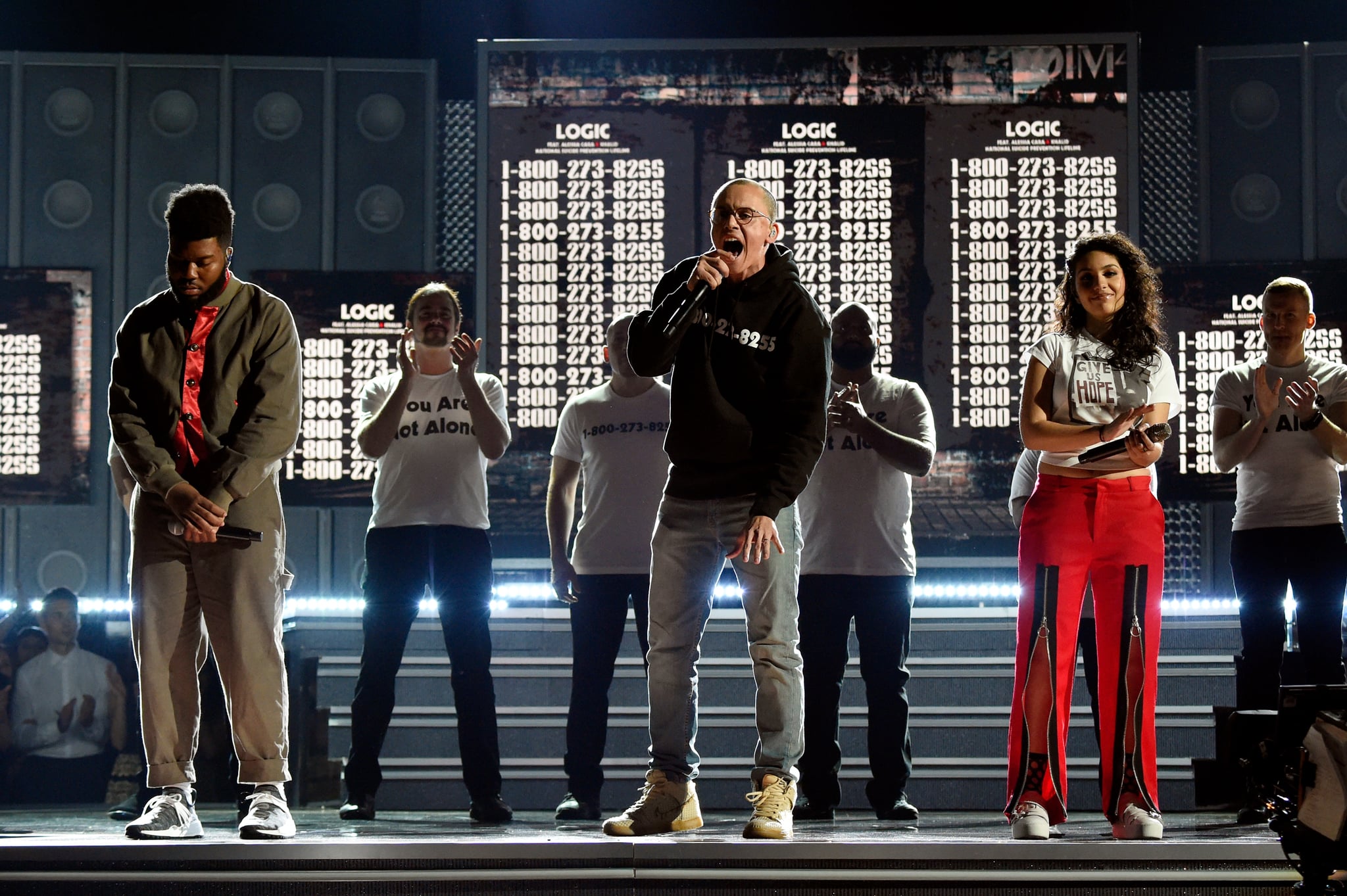 Logic, Alessia Cara, and Khalid came up with one of the best possible uses of their platform. When the three performed at the Grammys ceremony on Sunday night, they raised suicide awareness in a big way. The trio were among the select performers who took the stage at the 60th annual award show, and they were joined by a group of suicide attempt and loss survivors selected by the National Suicide Prevention Lifeline during their performance for their Grammy-nominated hit, "1-800-273-8255."
As the trio belted out the emotional song, a group of suicide survivors filed onto the stage and stood in solidarity behind them. They wore shirts with the phrase "you are not alone" on them, as well as the number for the Suicide Prevention Lifeline (aka the phone number in the song's title). "1-800-273-8255" features lyrics like "I don't wanna be alive / I just wanna die today" and was nominated not only for song of the year but also best music video.
The artists previously performed the song alongside suicide survivors at the MTV VMAs back in August, and following that performance, the National Suicide Prevention Lifeline revealed that its call volume increased by 50 percent! If only there were more people like these musicians out there.