Who Plays Carol on The Walking Dead?
Yes, You've Seen Carol From The Walking Dead on Screen Before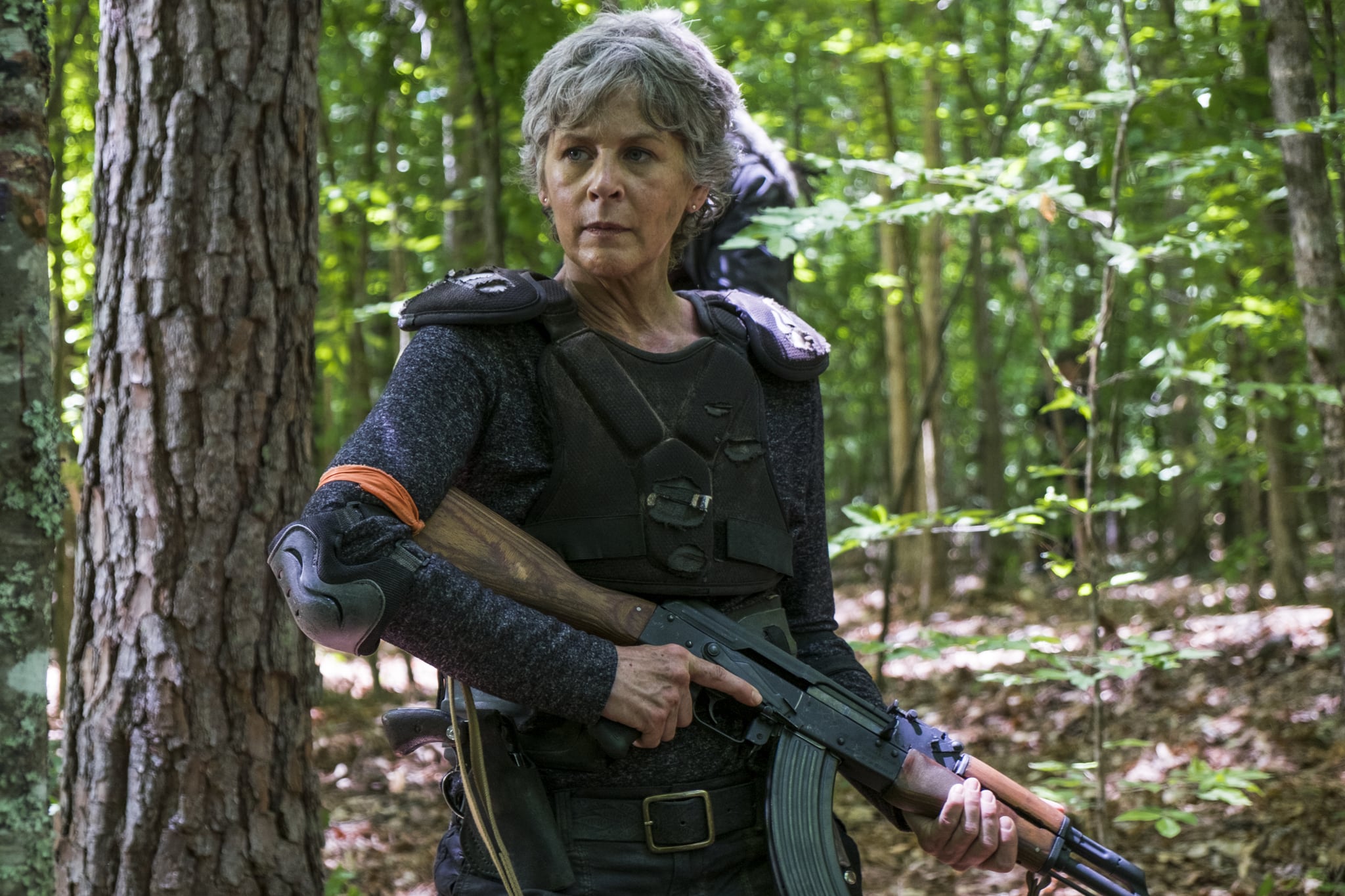 Image Source: AMC
Rick Grimes, King Ezekiel, and Maggie Greene might technically run things with the allied squads on The Walking Dead, but it's Carol Peletier who seems to come in on the clutch most often throughout the series. Remember how she handles the terrible business of dealing with the prison's ill population, then takes care of Lizzie, and manages to save everyone from the Terminus cannibal crew, even after being exiled and ostracized by them? That's boss behavior right there.
Carol always seems to take her leave from the group just in time to position herself as an outside asset when she's most needed. She has a foresight that's increasingly rare in this generation of act-first-think-later strategists (lookin' at you, Sheriff). Ezekiel and Jerry would certainly be hobbling around looking for brains to munch on if not for her quick thinking this week, and pretty much everyone else can credit their lives to her in some way or another, too. So, yeah, Carol's the low-key mastermind of this whole operation, when you think about it.
The actress who portrays her, Melissa McBride, is no slouch herself. While she hasn't always gotten to play such a force on screen in the past, she's still something of a can-do queen in real life, too.
McBride got her start on the small screen in the '90s, with one-off roles in shows like Matlock, In the Heat of the Night, and Walker, Texas Ranger. She eventually made her way into the mainstream by nabbing a brief but recurring role as Nina, the title character's mature love interest in the teen soap Dawson's Creek.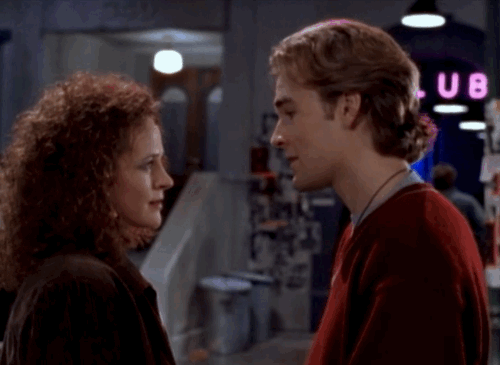 Image Source: Warner Bros.
However, she decided to "try something different" and become a casting director in addition to pursuing her acting career in Atlanta.
Her next major role would be the one that eventually aligned the stars for her to earn her Walking Dead post, as she appeared in Frank Darabont's adaptation of Stephen King's The Mist as the desperate mother of two who decides to brave the monster-filled fog to make her way to her children, despite everyone else's sheepish refusal to accompany her.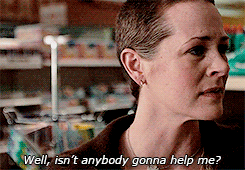 Image Source: The Weinstein Company
(Carol would probably approve of her Mist counterpart's willingness to run into danger for the sake of others.)
And while McBride's part in the picture was small, she made an impression on the director. Once he became the creative showrunner for The Walking Dead, she and fellow The Mist alums Laurie Holden and Jeffrey DeMunn were all chosen to join the show in its first season.
She's since admitted that she initially didn't expect Carol to live as long as she has. But with the character consistently outsmarting enemies, arriving as a secret hero for abuse survivors everywhere, and maintaining her status as the secret MVP of the whole survivor shebang, chances are she won't be going anywhere anytime soon — even if we've had our doubts.