Who Plays Dina in Girls Trip?
Why Tiffany Haddish, the Breakout Star of Girls Trip, Looks So Damn Familiar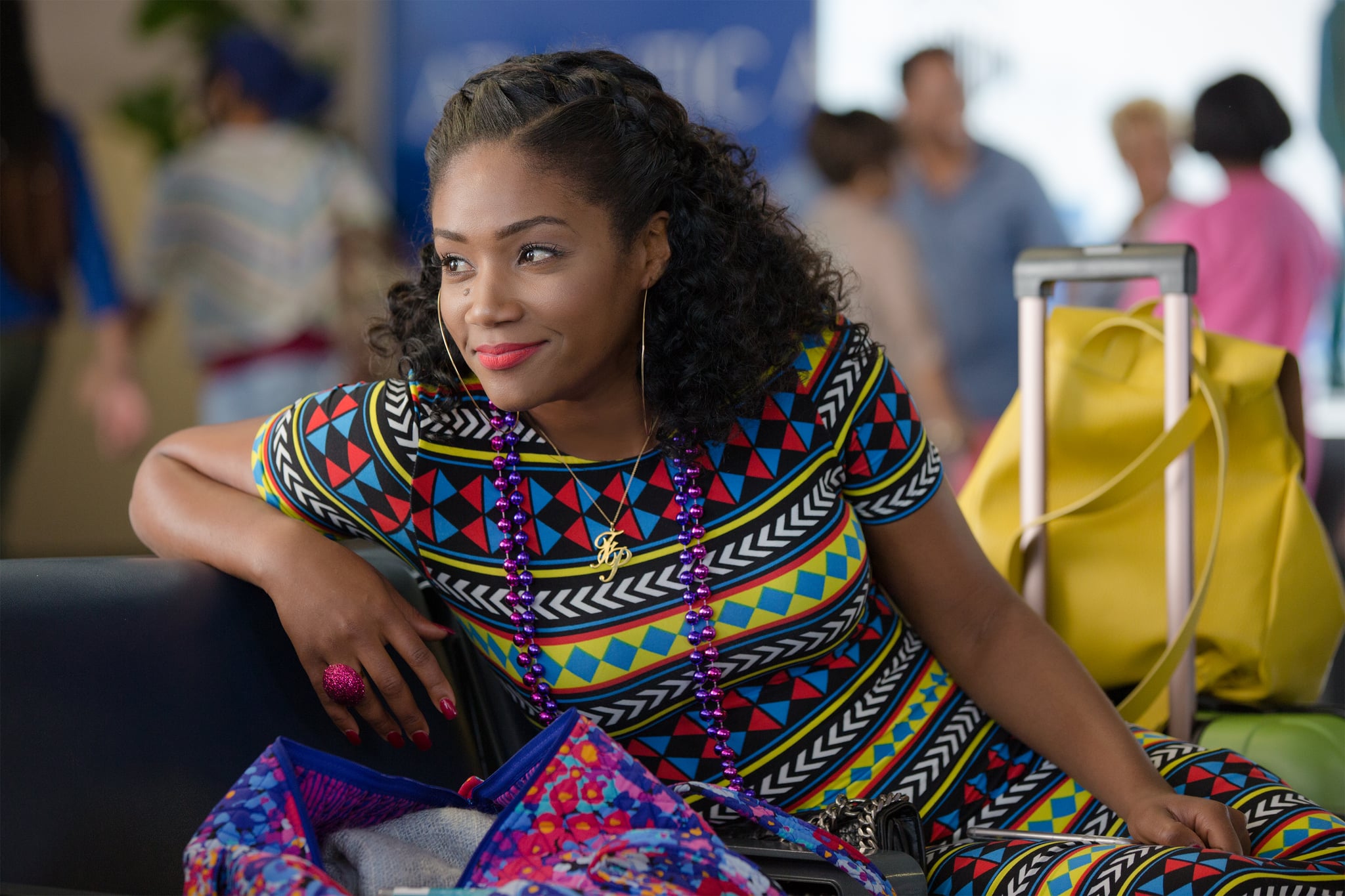 Image Source: Universal Pictures
The promotional campaign for Girls Trip, the raunchy comedy following a group of estranged friends on an unexpectedly wild vacation, might have leaned heavily on images of A-list cast members Queen Latifah, Jada Pinkett Smith, and Regina Hall, but you'll likely walk out of the theater with someone else's name in mind: Tiffany Haddish. The 37-year-old actress and comedian is the film's breakout star, stealing scenes left and right in Malcolm D. Lee's comedy as the horny and hilarious Dina.
Dina gets most of the best lines (and the most vulgar ones, including a blowjob-themed bit that truly can't be missed) and arguably serves up the movie's most memorable performance. Although it might be Haddish's biggest project to date, it certainly isn't her first. In fact, there's a really good chance you've seen her before.
Image Source: Everett Collection
On top of Girls Trip, Haddish popped up in 2016's Keanu as Hi-C (pictured above) and has played Nekeisha on The Carmichael Show since 2015. She also nabbed a stint on Real Husbands of Hollywood in 2013 (playing Tiffany), as well as smaller roles on shows like The Game and Secret Girlfriend. With Girls Trip already in the bag, Haddish has an appearance in the TV movie Grand Marquee up next, as well as her first stand-up special, She Ready!, which should hit Showtime in August.
In other words, you're going to have plenty more reasons to laugh this year.