Who Plays Mars Blackmon in She's Gotta Have It?
She's Gotta Have It: Yes, You Know This Beautiful Face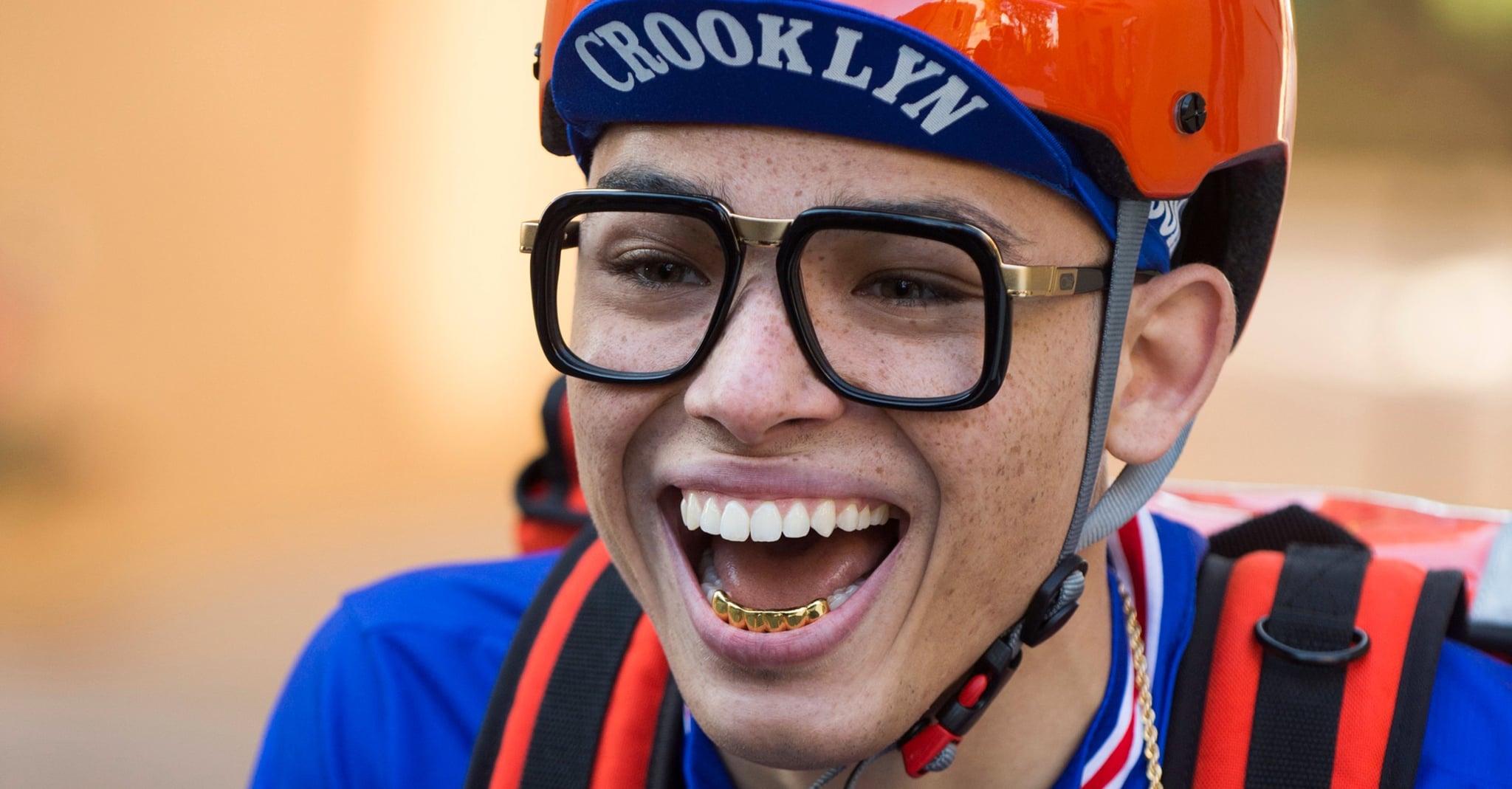 The Netflix comedy-drama series She's Gotta Have It may be centered around sex-positive, polyamorous, pansexual, feminist, Brooklynite artist Nola Darling (DeWanda Wise), but it's gold-grill-rocking Mars Blackmon, one of Nola's three male lovers, played by Anthony Ramos, who's poised to have viewers of Spike Lee's reboot based on the film of the same name wanting more.
Look past the wide glasses and quirky outfits, and Ramos might be a familiar face, and voice, to anyone who found themselves caught up in the Hamilton: An American Musical craze. His big break came in 2015 when he made his Broadway debut alongside Lin-Manuel Miranda in the hit hip-hop musical, playing both celebrated soldier John Laurens and Alexander Hamilton's ill-fated son Philip during the show's original run before leaving the production in late 2016. In addition to his stage career, Ramos also appeared in TVLand's Younger, the Sundance indie film White Girl, and most recently, the Will and Grace revival.
If Ramos seems right at home in the modern-day Brooklyn setting of She's Gotta Have It, it's with good reason: he grew up in Brooklyn's Bushwick neighborhood and honed his singing, dancing, and acting chops at the Brooklyn Academy of Music. Ramos may already be a Grammy winner due to his work on the Hamilton cast album, but he fills pretty big shoes by taking on the role of lovable sneakerhead Mars Blackmon, originally played by Spike Lee himself. Instead of replicating Lee's performance, Ramos puts a unique spin on the role, channeling his own Puerto Rican heritage into the character and reinventing Mars for a new generation.
Up next for the 26-year-old is a role in the Bradley Cooper-directed remake of A Star Is Born starring Lady Gaga and a part in next Summer's Godzilla: King of the Monsters. If a budding film and TV career wasn't enough, Ramos is also gearing up for the release of his debut solo album. Bring it on, Ramos. We've gotta have it.