Who Plays Veronica in Sierra Burgess Is a Loser?
Sierra Burgess Is a Loser: Meet the Hollywood Newcomer Behind Veronica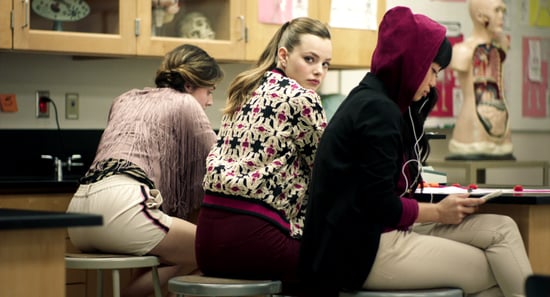 Netflix has been releasing a bunch of original romantic comedies, including Set It Up and To All the Boys I've Loved Before. The latest project to join its lineup is Sierra Burgess Is a Loser. Sure, we all know Shannon Purser, the actress behind the titular character who also happens to be Stranger Things's beloved Barb. Love or hate the movie, Purser's Sierra is undoubtedly anchored by her co-lead in the film. And nope, we're not talking about dreamy Noah Centineo's Jamey. We mean Veronica, the outspoken cheerleader who befriends Sierra. In exchange for tutoring lessons, Veronica pretends to date Jamey for Sierra, who's really the one texting and calling him.
Veronica is played by Kristine Froseth, a 22-year-old Norwegian actress who's new to both the small and big screens. At age 16, Froseth went to a modeling casting call at a mall in Norway. (She grew up in New Jersey and Norway, and now resides in New York.) After appearing in European fashion magazines (you may have seen her in ads for H&M, Juicy Couture, and Armani), she caught the attention of the director for a movie adaptation of John Green's Looking For Alaska. While the film never came to fruition, Froseth ended up with an acting agent. In 2016, the actress starred in The Weeknd's music video for "False Alarm," which piqued her interest in an earnest acting career.
Besides her project with The Weeknd, Froseth has held a couple of roles in smaller shows, including Eli in a canceled TV adaptation of Let the Right One In, Jess in the teen series Junior, and Nola in the thriller miniseries The Truth About the Harry Quebert Affair. She also played a small part in the J.D. Salinger biopic Rebel in the Rye. While she's relatively new in the film world, you're about to see a lot more of Froseth soon. Her upcoming movies include a few thrillers, such as Apostle and Prey.
You can follow the actress's daily musings and upcoming projects on her Instagram account, where she regularly posts pictures of her travel adventures as well as her adorable friendship with Purser!