Who Is Valerie Solanas?
American Horror Story: Meet Valerie Solanas, the Real-Life Figure Lena Dunham Is Playing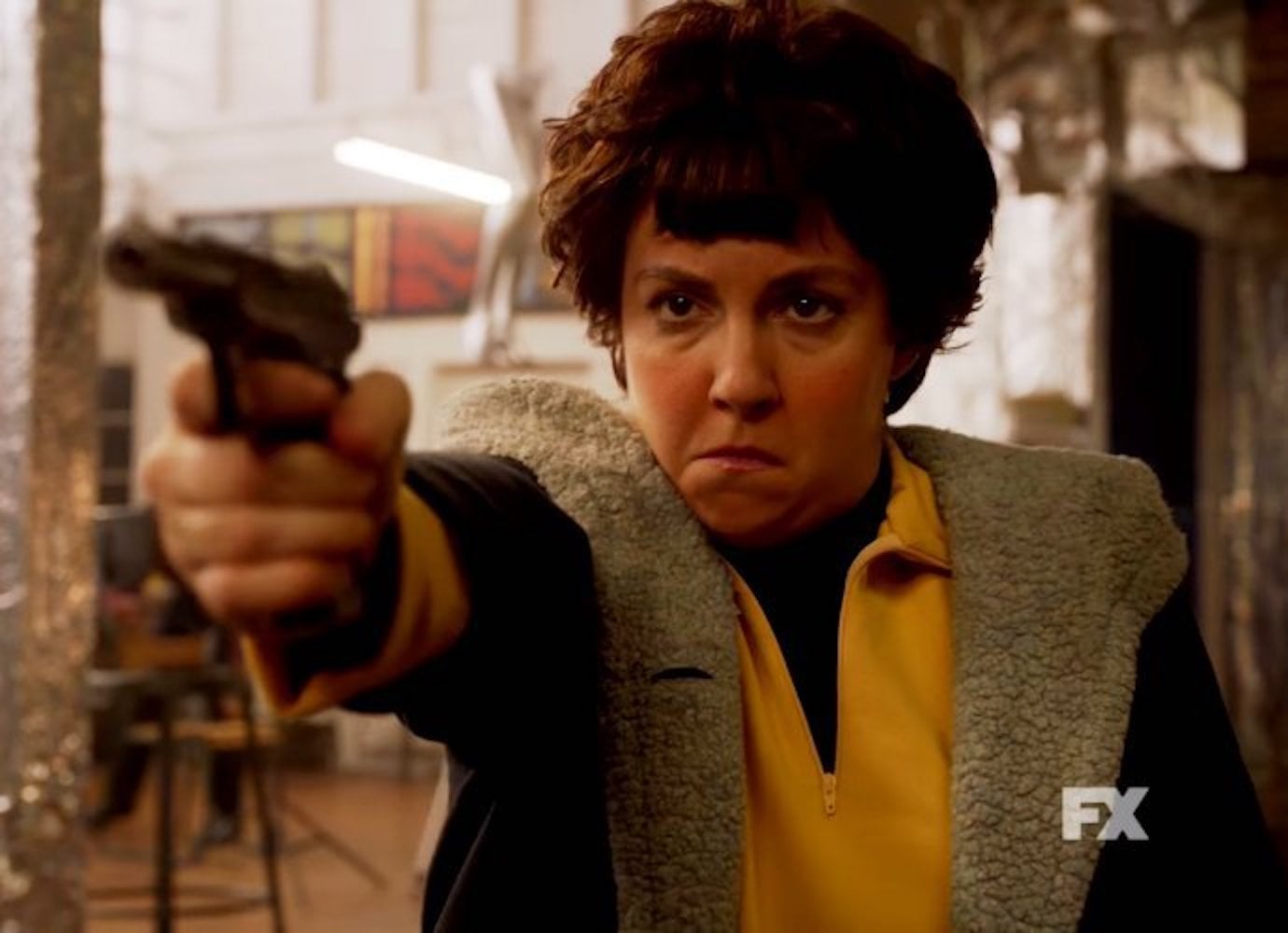 Image Source: FX Networks
The next episode of American Horror Story: Cult has an unusual episode title: "Valerie Solanas Died For Your Sins: Scumbag." It almost sounds like just a random assortment of words strung together, right? Well, Valerie Solanas is an actual historical figure who will be played by Lena Dunham, so we're here to help you out with a primer and some speculation as to how she might pertain to AHS season seven.
To know what Solanas was all about, we first have to talk about Andy Warhol. Andy Warhol was an artist known as a leading figure in the pop art movement. He worked mostly with painting and silkscreening and was known for his pieces depicting celebrity or consumer culture. Some of his most famous works include the Campbell's Soup Can and the Marilyn Diptych, a silkscreen painting of actress Marilyn Monroe.
Warhol definitely had a strong following — one might almost call it cult-like — which was only increased by The Factory, Warhol's New York City studio that was a hotspot for the big names of the bohemian, counterculture movement.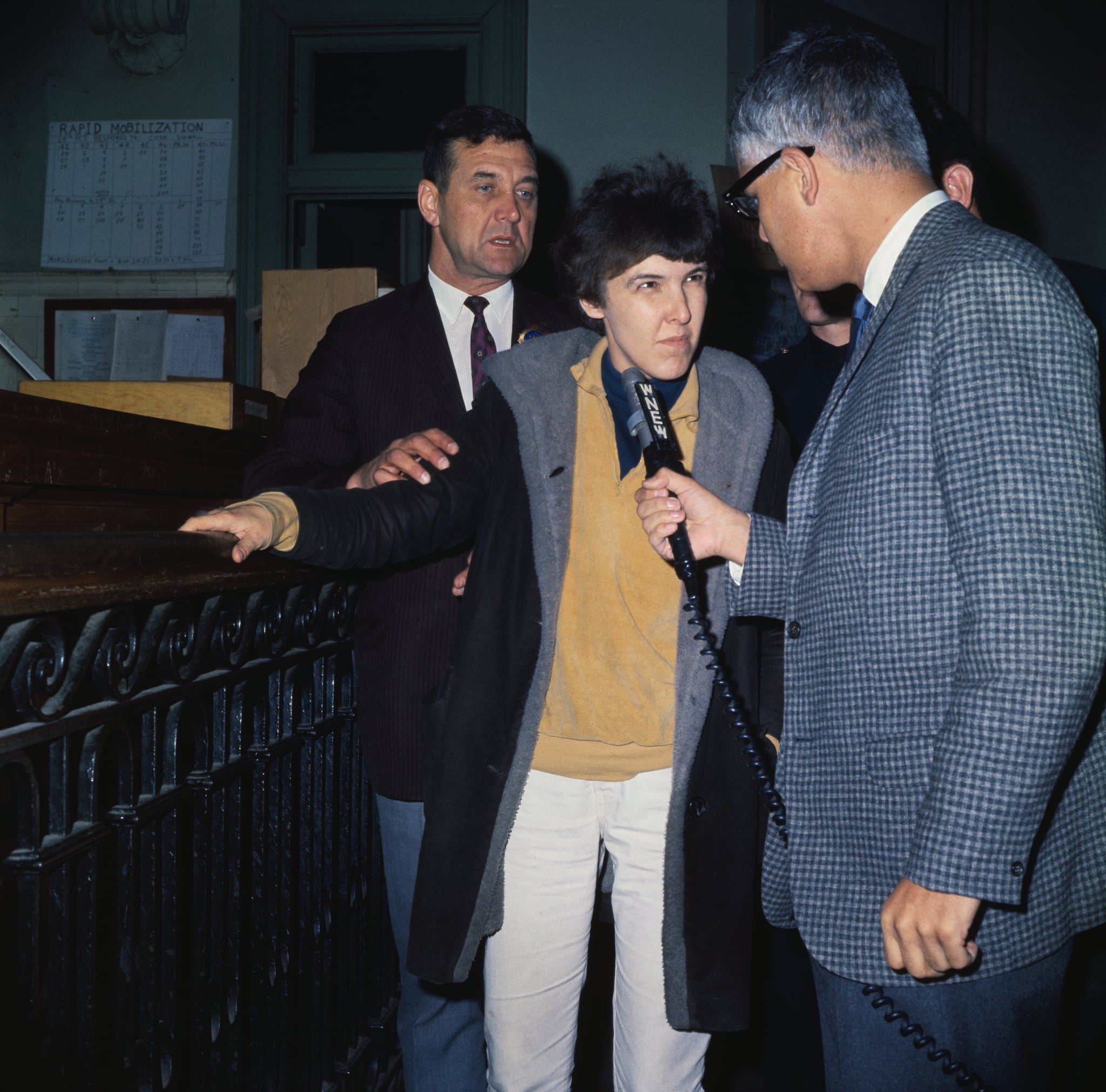 Image Source: Getty / Bettmann
In 1968, radical feminist Solanas came to The Factory and shot Warhol and art critic Mario Amaya. While Amaya's injuries were minor, Warhol sustained life-threatening injuries. He survived but had to wear a surgical corset for the rest of his life. Solanas said of the attack that Warhol had "too much control" over her life, though there was also a disagreement between them about Warhol producing her play, which he found obscene; Solanas was later diagnosed as paranoid schizophrenic.
Now, how does all this tie into AHS beyond the cult theme? Apparently Evan Peters, who plays cult leader Kai Anderson on the series, will also appear as various other famous, real-life cult leaders like Jim Jones, Charles Manson, and Warhol. Dunham is guest-starring as Solanas in the Warhol episode, which creator Ryan Murphy described to Entertainment Weekly as being about female rage, then and now, which ties into Solanas's famed SCUM manifesto that urged women to overthrow the government and eliminate men altogether.
So obviously Warhol and Solanas are going to make an appearance in the episode, but what's even more intriguing in light of the episode "Mid-Western Assassin" is that Ally just played Kai's Solanas for the national media by shooting up his campaign rally. Sure, it was actually a plot between Kai and Meadow to gain him more exposure, but no one knows that. To outsiders, it merely looks as though Ally is a deranged woman obsessed with bringing Kai down. She will undoubtedly be painted as a feminist extremist — and with wife Ivy in the cult and her one ally, Sally Kefler, dead in a staged suicide, is anyone going to believe that Ally was only trying to help?