Why Billy Makes No Sense in Stranger Things
Sorry, but This New Stranger Things Character Is Totally Pointless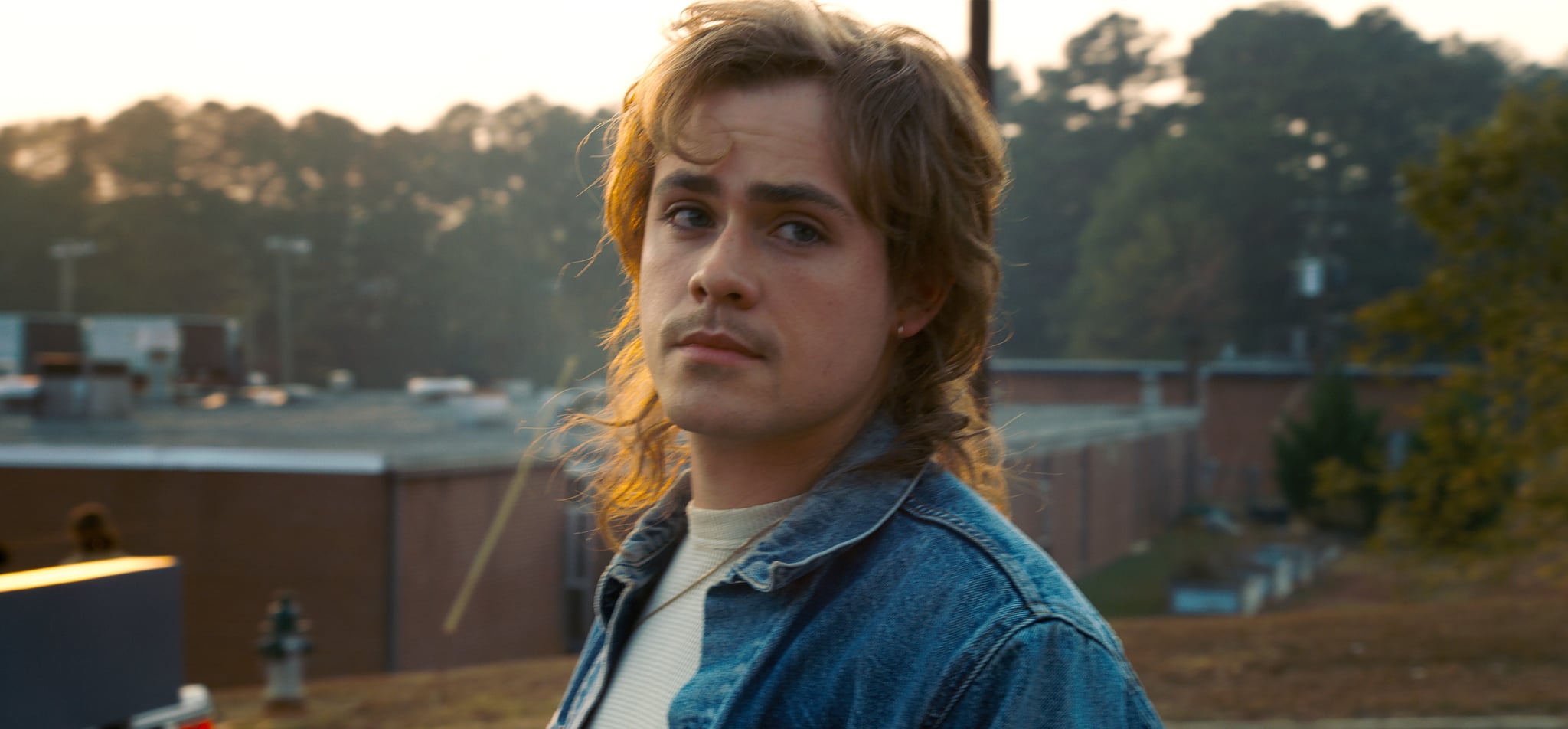 Warning! Loads of spoilers for Stranger Things season two ahead.
The second installment of Netflix's Stranger Things finally dropped this month, introducing us to a slew of new faces. While some additions lasted longer than others (RIP, Bob Newby), one new character — and his total lack of story purpose — left me especially perplexed. I'm talking about Hawkins's very own Canadian tuxedo enthusiast and all-around assh*le, Billy.
Played by the impossibly good-looking Dacre Montgomery, Billy is initially introduced as the new bully in town . . . and then he really never develops into much beyond that framework. In fact, Billy is left so one-dimensional throughout the second season of the sci-fi series that we never even learn so much as the guy's last name — seriously.
Over the course of nine episodes, we find out only three things of importance about Billy: he's mean (mostly to his stepsister and Steve Harrington), he has an aversion to using brakes, and he harbors a bizarre predilection for violent outbursts. Save for one scene that introduces us to Billy's abusive father — another Billy moment that feels like a random tangent — there's barely any explanation of who this guy is or why he's being treated as such a major player in the show.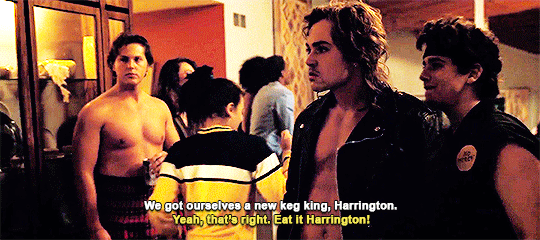 Other than missing out on the finale's (supergratifying) fight scene, not much would need to change story-wise if Billy never appeared in Stranger Things 2 at all. So why does Billy get so much time in front of the audience during Stranger Things 2 if he's really just another run-of-the-mill high school bully? Perhaps the show's writers have bigger plans for Billy during the show's third season.
Regardless, here's hoping that if Billy really does stick around, we get to know him a little bit better throughout the next season. And if he's going to take up so much screen time without moving the plot an inch, let's all cross our fingers that he at least continues showing up shirtless 99 percent of the time.