Why Does Randall Want to Adopt in Season 2 of This Is Us?
You Definitely Missed Dr. K Foreshadowing This Major This Is Us Season 2 Plot Line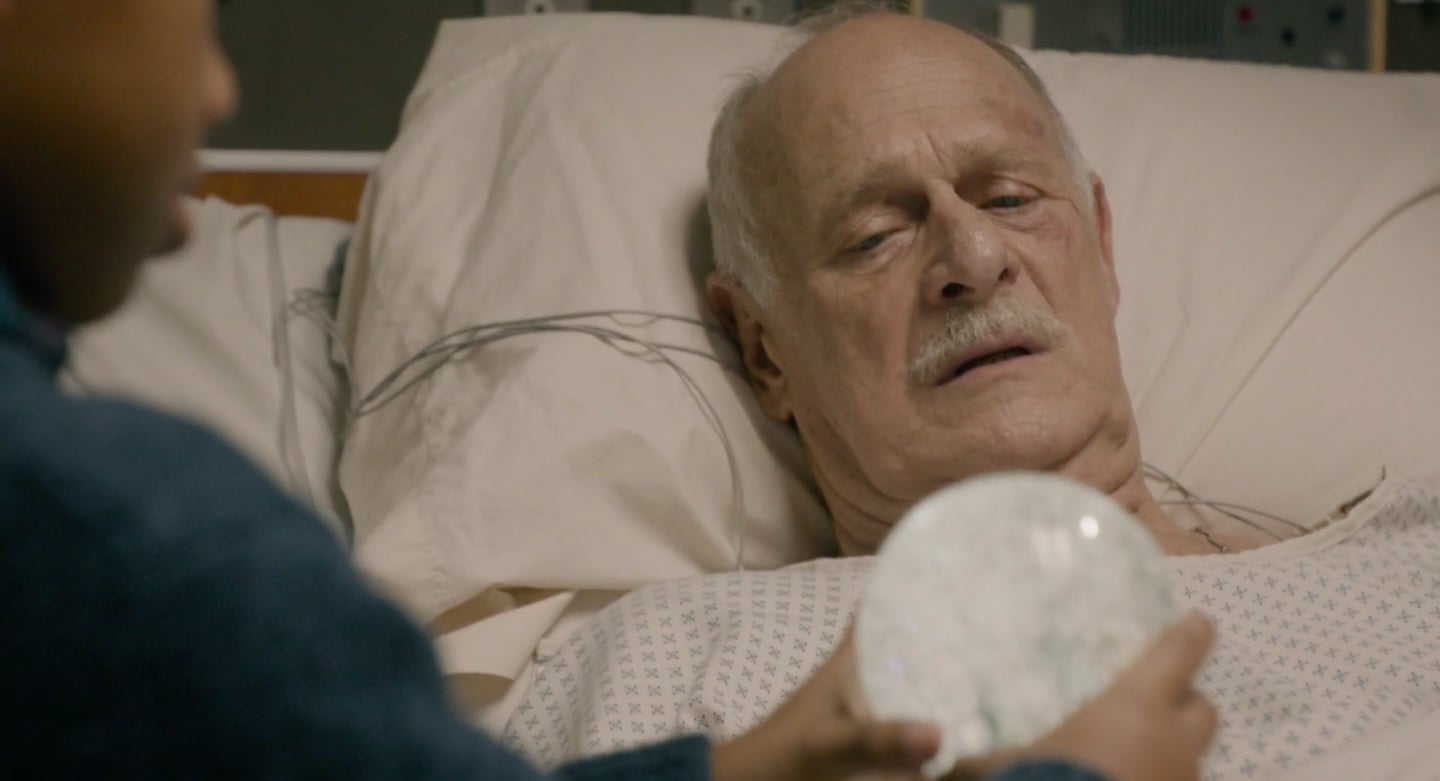 Warning: spoilers for This Is Us ahead.
Although it's clear to every This Is Us viewer why Randall Pearson (Sterling K. Brown) wants to adopt — or foster — a child after the wonderful life he was given by his own adoptive parents, this major season two plot line was actually subtly foreshadowed in season one by none other than the adorable Dr. K.
In the show's 10th episode, "Last Christmas," the Pearson family has to spend Christmas Eve in the hospital while 9-year-old Kate gets her appendix out, which is where they also reconnect with a sick Dr. K. As you might recall, he's the man who delivers Kevin, Kate, and their late brother, Kyle, in the premiere. While Dr. K lies in his hospital bed awaiting surgery, young Randall offers the man a gift to say thank you for encouraging Jack to adopt him as a baby: a beautiful, light-up snow globe.
"Would you look at that — that is a fine snow globe. I love that," Dr. K says. "Thank you, Randall, but you know, the only thing I did that day was nudge a man in a direction he already wanted to go. If at some point in your life you find a way to show somebody else the same kindness that your parents showed you, that's all the present I'll need."
Although, as mentioned, it's definitely not a shock that someone who was adopted as a child would want to pursue adoption in the future, we can't help but think that Dr. K was the one to plant the seed in young Randall's head before he was old enough to even consider the option himself.