Why Was The Gorburger Show Canceled?
Comedy Central Cancels T.J. Miller's The Gorburger Show After Sexual Assault Allegations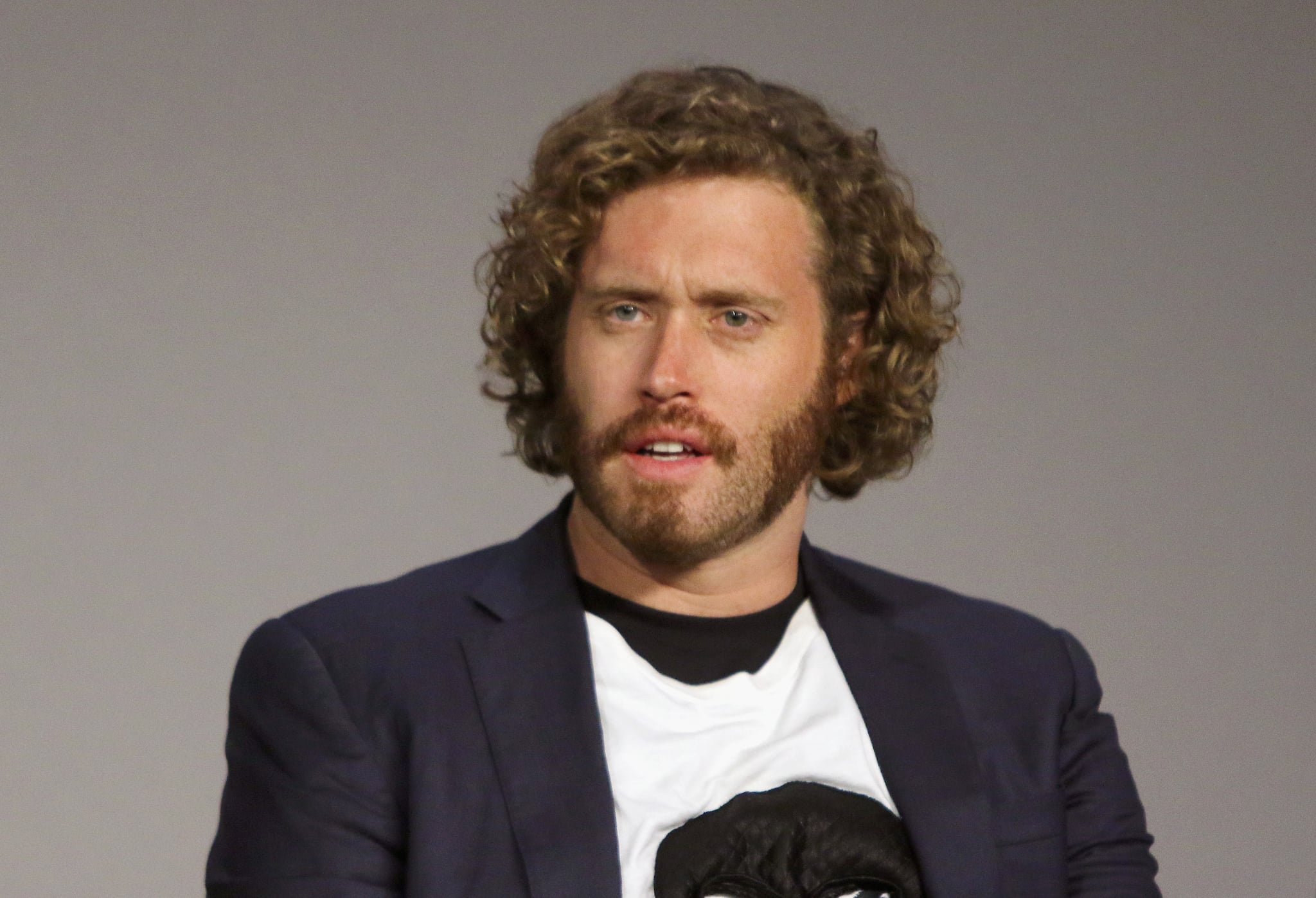 Comedy Central's The Gorburger Show is no longer.
The former Funny or Die digital program is the brainchild of actor and comedian T.J. Miller and quickly gained a strong online fandom for the show's giant blue alien who takes over as host of a Japanese talk show. Miller provided the voice for the furry extraterrestrial, as well as acted as puppeteer and served as an executive producer. On Tuesday, Comedy Central decided to pull the plug on the comedy following The Daily Beast's publication of an investigation into disturbing sexual assault claims against Miller.
The woman said she met Miller at a George Washington University comedy group in the early 2000s and accused the Emoji Movie star of sexually assaulting her during their brief relationship. She cites an instance of Miller choking her, "shaking [her] violently," and punching her in the mouth. Miller and his wife, Kate Gorney, released a lengthy statement denying the accusations, in which they also claim this isn't the first time the accuser has come forward.
"We met this woman over a decade ago while studying together in college, she attempted to break us up back then by plotting for over a year before making contradictory claims and accusations," they said. "She attempted to discredit both of our voices and use us against one another by trying to portray Kate to be a continuous abuse victim of T.J. (further efforts to hurt the two of us). She was asked to leave our university comedy group because of worrisome and disturbing behavior, which angered her immensely, she then became fixated on our relationship, and began telling people around campus 'I'm going to destroy them' & 'I'm going to ruin him.'"
A Comedy Central source told Entertainment Weekly that the decision to cancel the show, which ran for one season, was actually made earlier this year.
Image Source: Getty / Jim Spellman