Will Winter and Ally Team Up on American Horror Story Cult?
A Crazy Theory About AHS: Cult Boils Down to This 1 Photo, and Honestly? It Makes Sense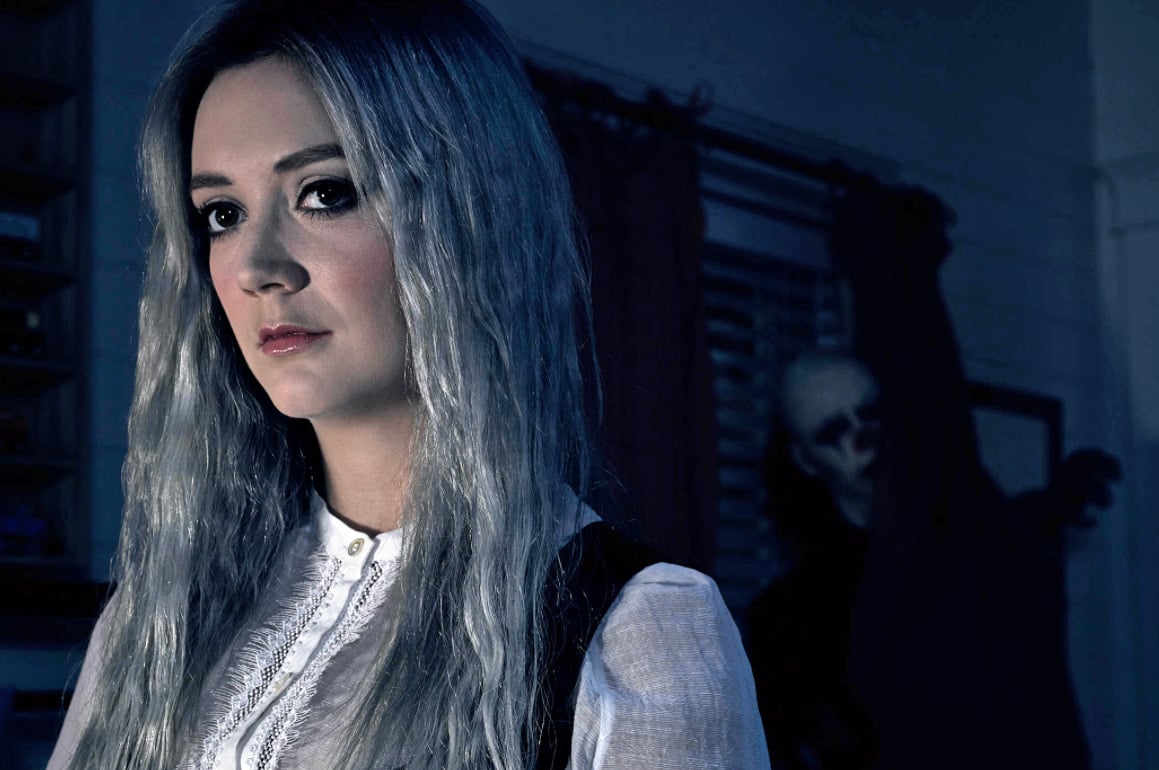 Ever since American Horror Story: Cult began, wild theories about the seventh season of Ryan Murphy's horrific anthology series have been swirling on the internet. Has Ally been the real cult leader all along? Do those creepy pinky swears mean something much more sinister? Will cult leader Kai betray his sister, Winter? While we might not have the answer to the first two questions (at least, not yet), we might have stumbled upon something related to the latter theory.
While we've long suspected that Kai will eventually double-cross his sister in some way, we've never been quite sure how he'd pull it off. Then, we spotted a photo on cast member Colton Haynes's Instagram (he plays Detective Samuels) that seems to hold a telling clue: Billie Lourd, aka Winter, appears to be wearing an orange prison jumpsuit:
Is Kai going to get Winter locked up? Judging from that picture, it sure seems like it. After seeing the potentially damning 'gram for themself, Reddit user SamSweet also pointed out that Winter is probably going to go to jail for Kai's crimes and will be driven there by Detective Samuels. (What else will he be doing? Certainly not hooking up with Harrison, RIP.) In doing so, it will finally offer audiences a chance to get to know more about the quiet character, who's been all but silent up until now. SamSweet has already envisioned exactly how the scene will play out:
"Detective Samuels will be the one transferring her/taking her to jail or something and while he's doing so he tells Winter his backstory & we all get to finally know more about him. Then Ally will crash into his car and send them off the road (into the grassy area as seen in the picture) and Winter will help Ally take down Kai since now she knows that he doesn't care about anyone else except himself and his own agenda."
Murphy will no doubt have something far crazier and twisted go down, but we have to agree that the core of this theory rings true. There has been an obvious push and pull of power between the men and women in Kai's cult throughout the season, especially now that Frances Conroy's Bebe Babbitt has joined the fray. Together with Ally, Winter might actually stand a chance of overthrowing her fear-mongering brother once and for all. As long as they can put aside that whole bathtub incident, of course . . .