A Court of Silver Flames by Sarah J. Maas Review
Sarah J. Maas's A Court of Silver Flames Is Finally Here, and It's Her Best Spinoff So Far
As POPSUGAR editors, we independently select and write about stuff we love and think you'll like too. If you buy a product we have recommended, we may receive affiliate commission, which in turn supports our work.
To note: A Court of Silver Flames is a spinoff book that is part of a series, so some spoilers for A Court of Thorns and Roses, A Court of Mist and Fury, A Court of Wings and Ruin, and A Court of Frost and Starlight lie ahead!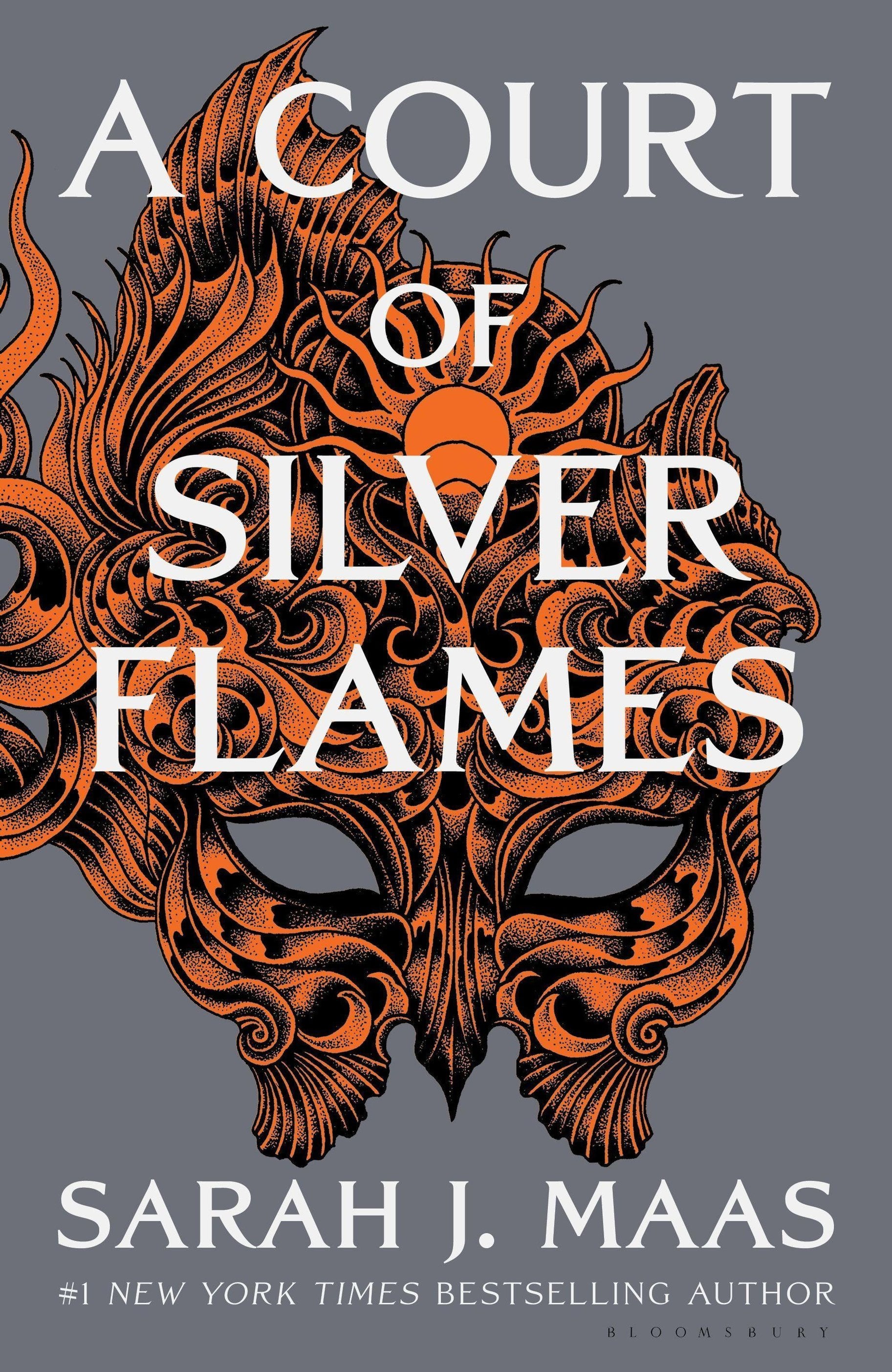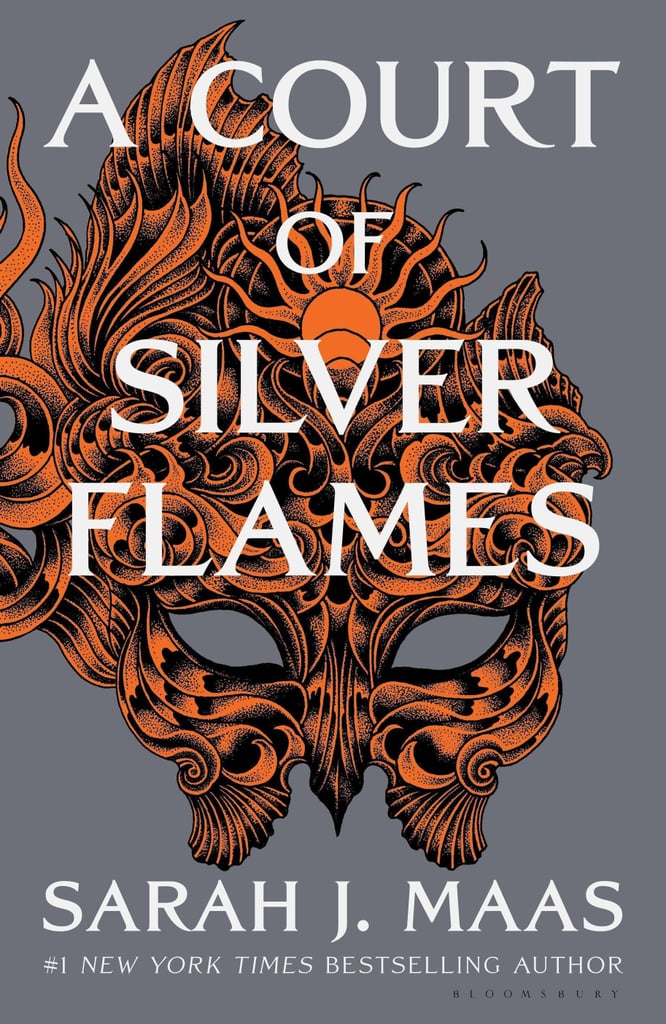 It's been over four years since Sarah J. Maas released the final book of her A Court of Thorns and Roses trilogy about Feyre Archeron and three since its first spinoff, A Court of Frost and Starlight. And while some fans were slightly disappointed with the latter — as it was a bit, well, *fluffy* rather than action-packed — readers will not be let down by Maas's latest spinoff, A Court of Silver Flames, which mainly centers on Feyre's sister, Nesta, and Illyrian warrior Cassian as Prythian faces a lingering threat posed by one of the human queens who returned to the continent during the war against Hybern.
"So Nesta had become a wolf. Armed herself with invisible teeth and claws, and learned to strike faster, deeper, more lethally."
In the year following the war, Nesta has drowned herself in alcohol and affairs, frequenting taverns in Velaris and avoiding her sisters and their Night Court family at all costs. When her recklessness hits a low point, Rhysand and Feyre give her an ultimatum: train with Cassian and work in the library under the House of Wind, or be banished to the human lands. Although Nesta resents being Made by the Cauldron and can't quite find her place in the Fae world, she knows she wouldn't be accepted back into the human realm and thus reluctantly chooses the first option.
Together, Nesta and Cassian must learn to channel their stubbornness and open themselves up to each other to acknowledge the elephant in the room: the energy that has existed between them since the very first time they met. A Court of Silver Flames delves into the events of both Nesta and Cassian's difficult pasts and follows the former as she seeks to find happiness, purpose, and love — for herself and others — within a world she never asked to be a part of.
Standout Quote
"So Nesta had become a wolf. Armed herself with invisible teeth and claws, and learned to strike faster, deeper, more lethally. Had relished it. But when the time came to put away the wolf, she'd found it had devoured her, too."
Mindset
Nesta has been through a lot since the Archeron sisters' journey began and has had a tough time coping with the events of the last few years. Go into ACOSF expecting to invest time in her growth.
Where You Should Read It
This book mainly takes place in fall and winter, so if it's cold where you are, you're in luck. Sit near an open window to feel a brisk chill, light a fire (or play a virtual one with crackling noises for effect), and imagine you're sitting in the House of Wind. Bonus points if you're in a library or near bookshelves, since Nesta loves to read.
Read This If You Like . . .
The first books in this series or any of Maas's other works. Although you could technically pick up A Court of Silver Flames without having read the other books and understand enough of what's going on to enjoy it, we suggest checking out the initial trilogy first (which you should definitely read if you love fantasies with well-developed plots and rich characters). ACOSF really focuses on the backstories and growth of two of Maas's most popular secondary characters and is worth reading no matter how you may have felt about Nesta or Cassian in past installments.
POPSUGAR Reading Challenge Prompt(s)
A Court of Silver Flames can check off more than one 2021 POPSUGAR Reading Challenge prompt. Here are some examples; pick the one that fits best for you!
A book that's published in 2021
A book by an author who shares your zodiac sign (if you're a Pisces)
A book about do-overs or fresh starts
How Long It Takes to Read
Unlike the 229-page ACOFAS, this second spinoff clocks in at a whopping 768 pages and is even longer than A Court of Wings and Ruin (which has 720 pages and was the longest of the series until now). Set aside a good 13 to 16 hours for this one depending on your reading speed!
Give This Book to . . .
Your fellow ACOTAR series fan, a friend who's known for their fiery personality, the friend you'd do anything for, or the person in your life who lives for a good we're-in-love-but-we-won't-admit-it-to-ourselves-until-the-reader-is-frustrated story.
The Sweet Spot Summary
A spinoff from the ACOTAR series, A Court of Silver Flames ($19) dives deeper into two of the series's secondary characters, Nesta Archeron and Cassian, both of whom have been through a lot in the last couple of years. Following the events of the war against Hybern, Nesta struggles with healing her mind and heart and, despite her stubbornness, looks to Cassian for comfort as they simultaneously face another outward conflict: one of the human queens is threatening to destroy the already-shaky postwar peace in Prythian.
Emoji Rating
😤 + 🔥 + ⚔️