Watch All the Trailers For A24 Movies Coming This Year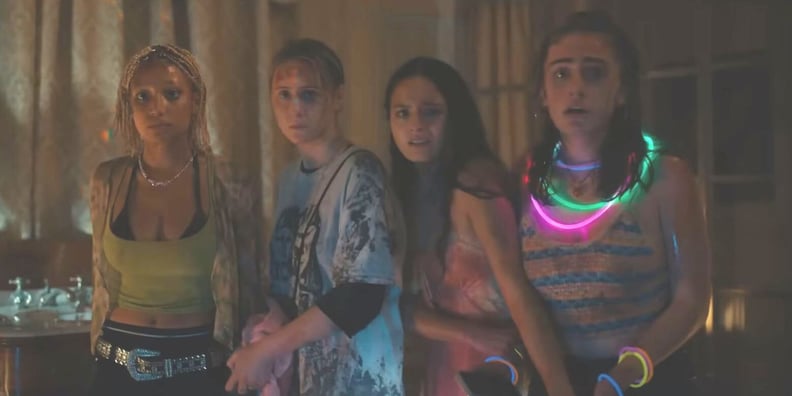 YouTube | A24
YouTube | A24
The production company A24 is known for its unique artistic style and explorative themes. Since its launch in 2012, A24 has created and produced films that have garnered critical acclaim and gained cult followings. From out-of-the-box horror films like "Hereditary" and "Midsommar" to independent dramas like the Oscar-winning "Moonlight" and "Lady Bird," A24 is responsible for some of the most aesthetically beautiful and unique films in the industry, and the company only continues to grow and release more groundbreaking films with each passing year.
This year, A24 is releasing a number of incredible titles — here are some of the best and most popular trailers for upcoming A24 films!
"Bodies Bodies Bodies" Trailer
With a cast that includes Amandla Stenberg and Pete Davidson, you know you're in for a treat. "Bodies Bodies Bodies" is the perfect combination between a dark comedy and a cheesy '80s slasher film. When a group of young friends has a party at a remote mansion, they all decide to play a game called Bodies Bodies Bodies in which someone is labeled a murderer and the rest of the group has to discover who it is. As the game is playing out, an actual murder takes place, leaving the friends scrambling to survive and figure out who the real killer is.
Release Date: Aug. 5, 2022
"Men" Trailer
From "Ex Machina" writer and director Alex Garland, "Men" is about one woman's haunting experience with grief following the death of her husband. In an attempt to take time away and heal from the tragedy, lead character Harper (Jessie Buckley) travels to the English countryside for a vacation, but she soon finds what she is trying to run from is catching up with her.
Released Date: May 20, 2022
"Everything Everywhere All at Once" Trailer
In this sci-fi adventure, Evelyn Wang (Michelle Yeoh) is a woman with an immensely big task: save the world and several multiverses from an evil force that seeks to destroy everything. "Everything Everywhere All at Once" focuses on her journey through different universes in space and time to fight for the sake of humanity, all while she tries to file her taxes.
Released Date: March 25, 2022
"X" Trailer
In the 1970s, the "Golden Age" of pornographic films was at its peak, with everyone wanting to join the industry. "X" follows a group of young filmmakers who have aspirations of making the next big pornographic film. When they travel to rural Texas to create their film, however, the process is soon interrupted by the suspicious elderly couple hosting them.
Released Date: March 18, 2022
"After Yang" Trailer
Featuring an amazing cast that includes Colin Farrell and Jodie Turner-Smith, "After Yang" is a sci-fi drama that centers around Jake (Farrell), who is attempting to save the life of a robot named Yang (Justin H. Min) who has become like family to both himself and his daughter. Amid his journey to save Yang, Jake discovers what truly matters to him and reconnects with the ones he loves.
Released Date: March 4, 2022
"The Sky Is Everywhere" Trailer
After Lennie's (Grace Kaufman) older, more outgoing, sister, Bailey (Havana Rose Liu), dies, Lennie loses the one person who truly understood her. She soon finds herself torn between two loves. Will Lennie choose Toby (Pico Alexander), Bailey's boyfriend who understands exactly what she's going through, or Joe (Jacques Colimon), the new boy in the school band who is an amazing trumpet player and makes her feel alive again?
Release Date: Feb. 11, 2022