Adele Releases "Oh My God" Music Video
Adele Kisses Her Former Self Goodbye in Her New Video For "Oh My God"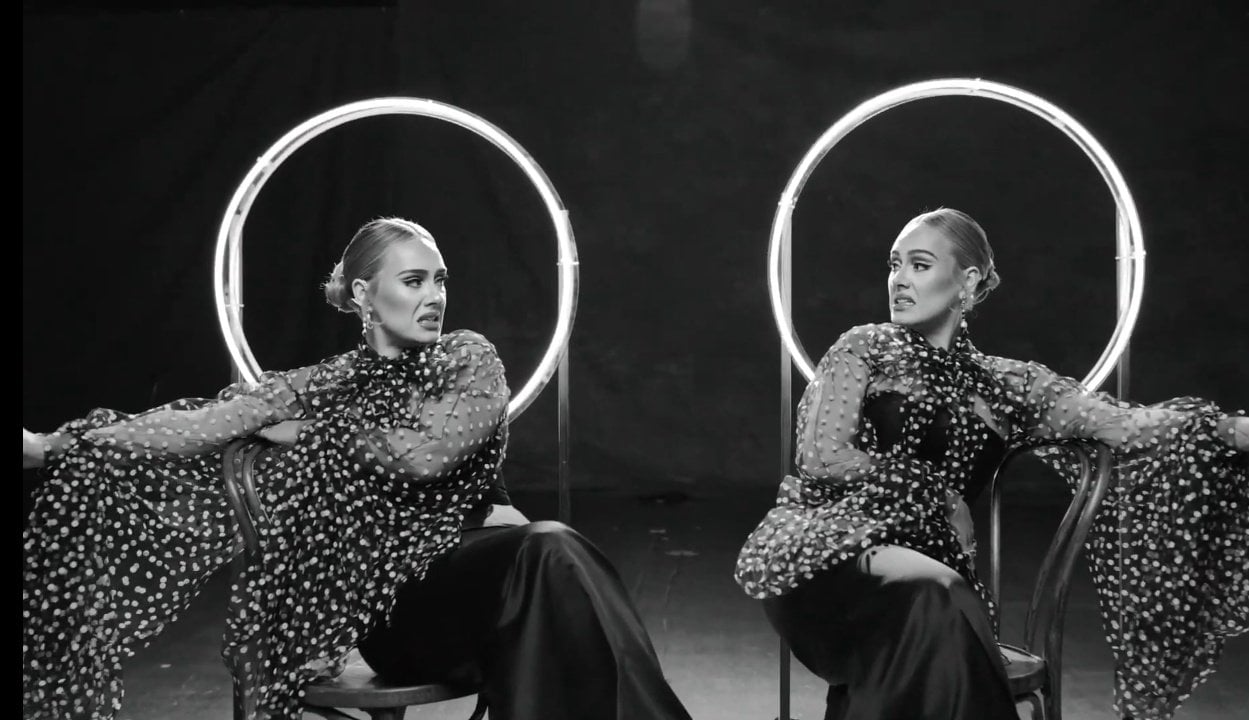 Adele just dropped the most beautifully dramatic video for her new single "Oh My God," and we cannot contain ourselves. The second single to be released from her new album 30, "Oh My God" is arguably one of the most sonically interesting tracks on the project, sounding the most like a departure from her previous releases, so it makes sense that the video would be just as visually arresting.
In the 15-second teaser video, first released on Jan. 6, Adele emerged from a black background and appeared in front of a brightly lit halo, where she was shown wearing a full length gown, white gloves, and a cropped poncho. The singer shared the video alongside a caption that read "Rested and Re-Set! Feeling ready for 2022, there's so much coming, I'm excited for you all to see it x"
The full video was released on Jan. 12, and between the opera gloves, the real-life horse, and the incredible dancers, we honestly don't know where to begin. Shot in a glossy black and white, it's littered with easter eggs and clues about the singer's life, and most importantly, seems to symbolize that she's ready to move on from her old self. One of the key components of the video is the chair, seen in the majority of Adele's previous videos, until it's set on fire toward the final scene.
Sharing the video on Instagram, Adele said that "I got to work with Sam Brown again for 'Oh My God' who directed the 'Rolling In The Deep' video! So to collaborate together again a decade later was nostalgic to say the least. We filmed this one on the day Easy On Me dropped, there were a million things going on all at once. But the attention to detail from the crew was borderline hilarious - thank you so much for your patience and pulling it all together it was a lot of fun 🙏🏻 Although right at the end a huge python was on set so I skidaddled my arse straight out of there! Big thank you to Harris Reed, Louis Vuitton and The Queens Haus - Vivienne Westwood for the most stunning clothes for me to sing my 'I'm a hot mess' song in! ♥️" Watch the video for "Oh My God" in full below.
Image Source: YouTube User Adele