Aldis Hodge's Arms in The Invisible Man. That's It. That's the Headline.
I am not, nor will I ever be, a horror-movie person. For reference, I refused to answer my landline at home for weeks after watching When a Stranger Calls in middle school, and even Scary Movie 4 gave me nightmares. Pathetic, I know. So when my roommate asked if I wanted to watch The Invisible Man with her once it dropped on streaming sites early due to the coronavirus outbreak, I pulled a Randy Jackson and said, "Hah, that's gonna be a no for me, dog."
A few days after that interaction, however, I had a change of heart. It was my first social-distancing Friday night, I had already FaceTimed all the friends I could think of, and I was overcome with a sudden stroke of courage, thanks to a glass of Sauvignon Blanc and sheer boredom. I looked at my roomie and said, "Let's do this," before renting The Invisible Man on Amazon Prime, cozying up with a blanket, and preparing to scream my head off.
And scream I did. But as much as I likely alarmed my neighbors with my abrupt yelps, there was a silver lining that helped me get through the film without wimping out, and that was Aldis Hodge. The hunky actor plays James Lanier, a San Francisco police detective and the childhood friend of Cecilia Kass (Elisabeth Moss). I won't give away too much of the plot for those who haven't seen it yet, but I will say that throughout the thrilling movie, we catch glimpses of some of Hodge's best assets, including a wickedly sculpted set of muscles that could rival that of a Greek god and a booty that just won't quit. In short, Hodge's character provided me with a much-needed serving of eye candy — and some seriously impressive acting, of course — to offset those jump scares.
Whether you are a Hodge stan or could just really use some eye candy right about now, I've gathered some of his hottest moments in The Invisible Man for your viewing pleasure. Enjoy 'em all ahead, and prepare to swoon.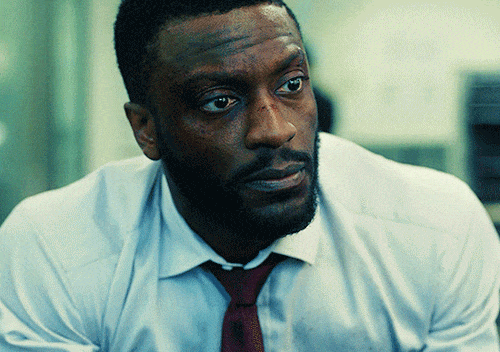 Internet, Meet Your New Boyfriend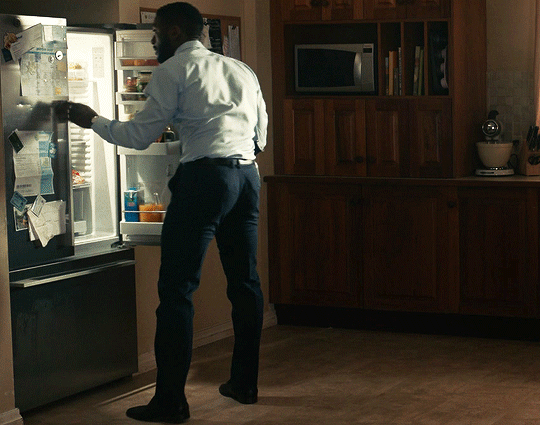 His Backside Has Internet-Breaking Potential
I mean, have you ever laid eyes on a more perfectly plump specimen?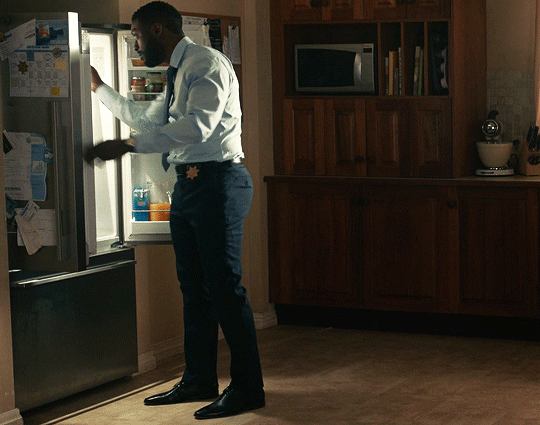 I Couldn't Resist Finding Another GIF to Really Show Off How Glorious That Booty Is
Those pants fit juuuuust right.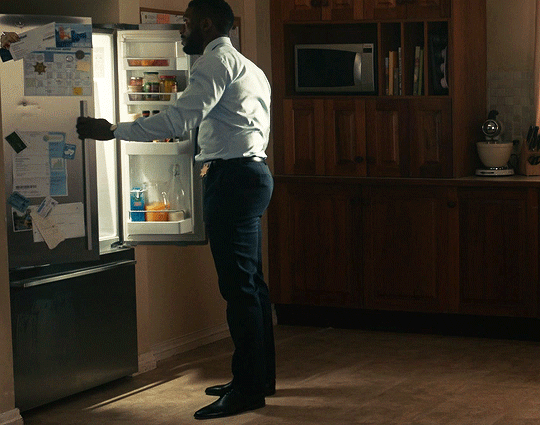 OK, Here's One More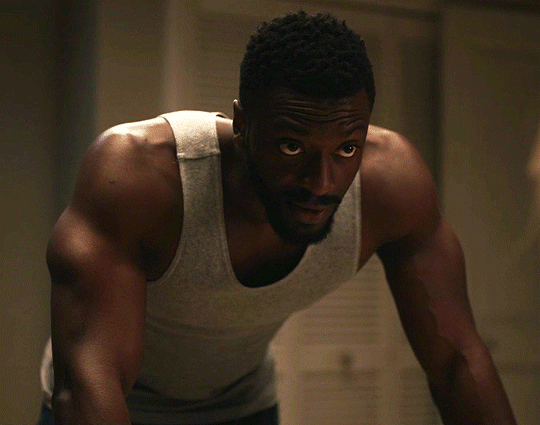 This Moment SENT Me
It literally looks like his muscles are going to pop out of his arms.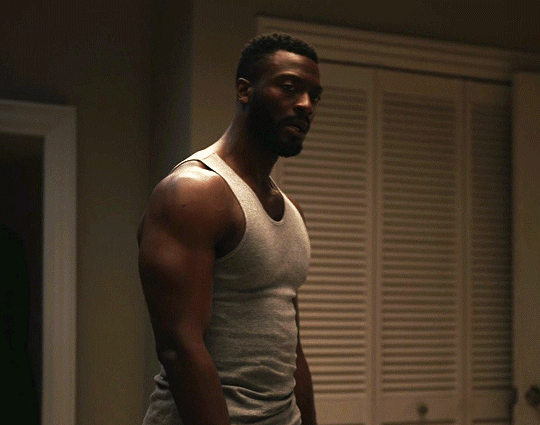 Thank You to the Movie's Costume Designer For Picking This Tight-Fitting Top
Drop the workout routine, Aldis!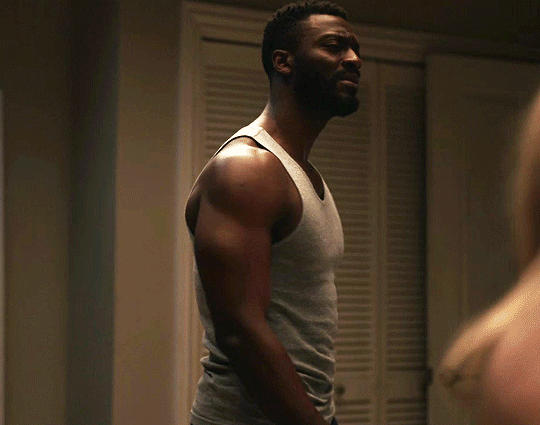 See Below For Footage of Me Feeling Overwhelmed by Aldis's Arms
I need a whole day to recover from this all over again.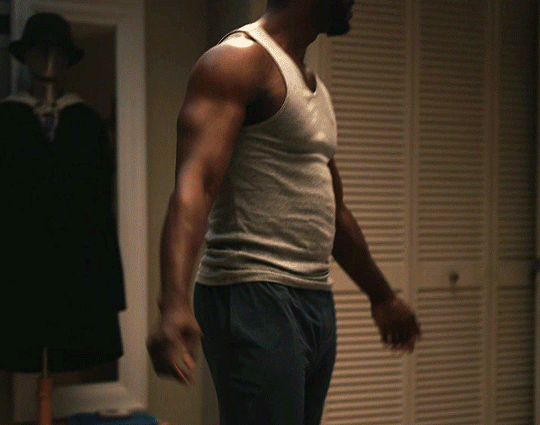 It's Borderline Illegal For One Man to Look This Damn Good
I may honestly rewatch The Invisible Man on mute and just fast forward to this scene so I can enjoy it for the second time.