Watch Alicia Keys and John Legend's Verzuz Piano Battle
Alicia Keys and John Legend Sipped Champagne and Sang Top Hits During Juneteenth Piano Duel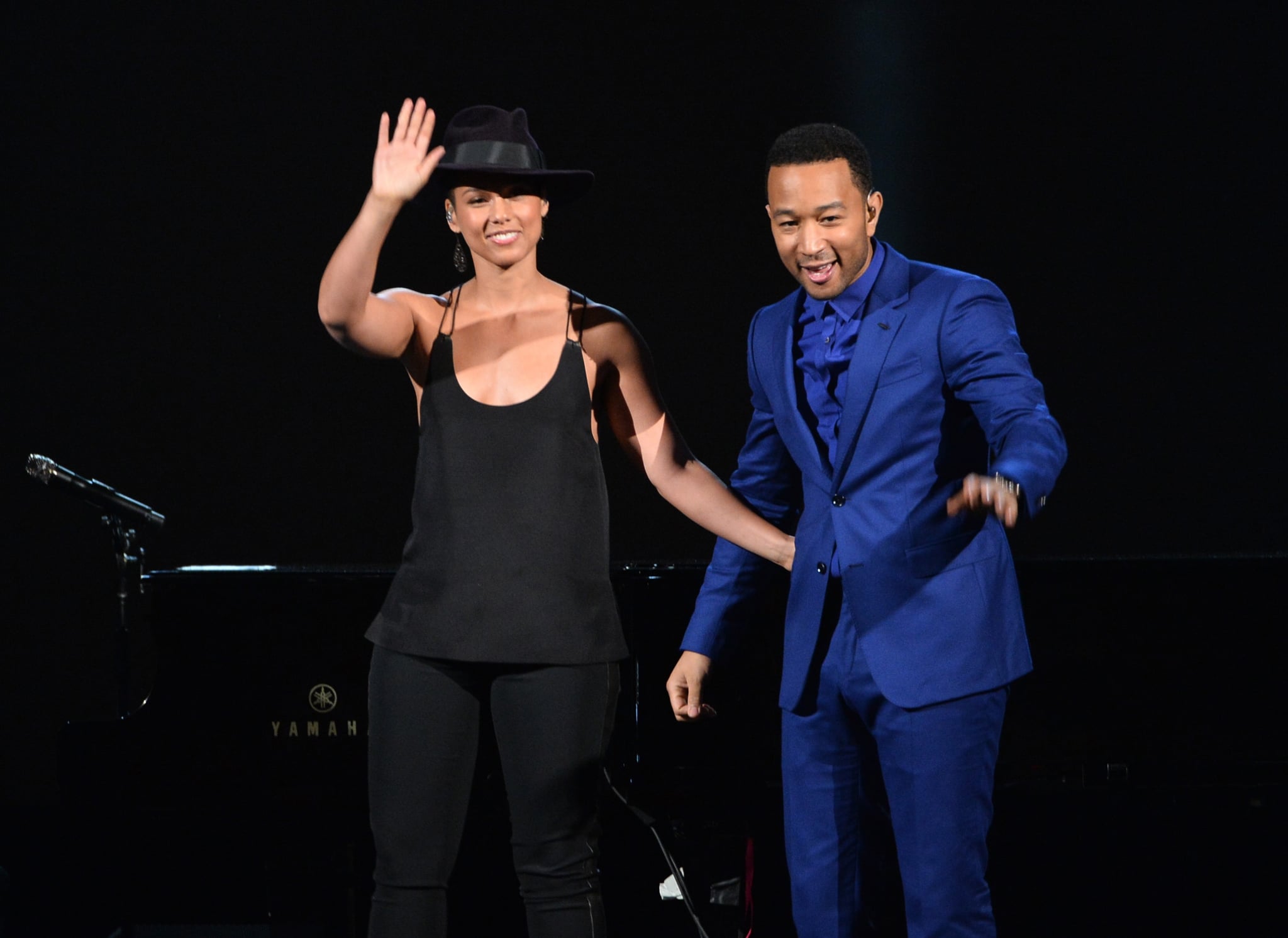 Alicia Keys and John Legend joined forces to bless our ears with their melodious voices for Verzuz's Juneteenth-themed event on Friday — a day commemorating the end of slavery in the United States. The artists were meant to go head-to-head for the night but their two-and-a-half-hour performance ended up being so much more than a musical battle. It was a celebration of life and love with dancing and champagne, plus a message from Michelle Obama.
Keys and Legend kicked off the Instagram Live event with a cover of Bob Marley's "Redemption Song," each on their own piano. They then worked through their greatest hits — from "Empire State of Mind" to "Ordinary People" — while reflecting on the courses of their careers. They also played new music, with Legend singing "Never Break" and Keys performing "Perfect Way to Die."
The duo had plenty of fans rolling into the comments throughout the event, including the former First Lady. Obama left a "Happy Juneteenth!" message for the singers, which prompted Keys to dedicate "A Woman's Worth" to her and every woman watching. Check out the full Verzuz battle below, and soak in all the sweet-sounding moments.