Is "Ambulance" Available to Stream?
You Can't Stream Jake Gyllenhaal's "Ambulance" at Home Just Yet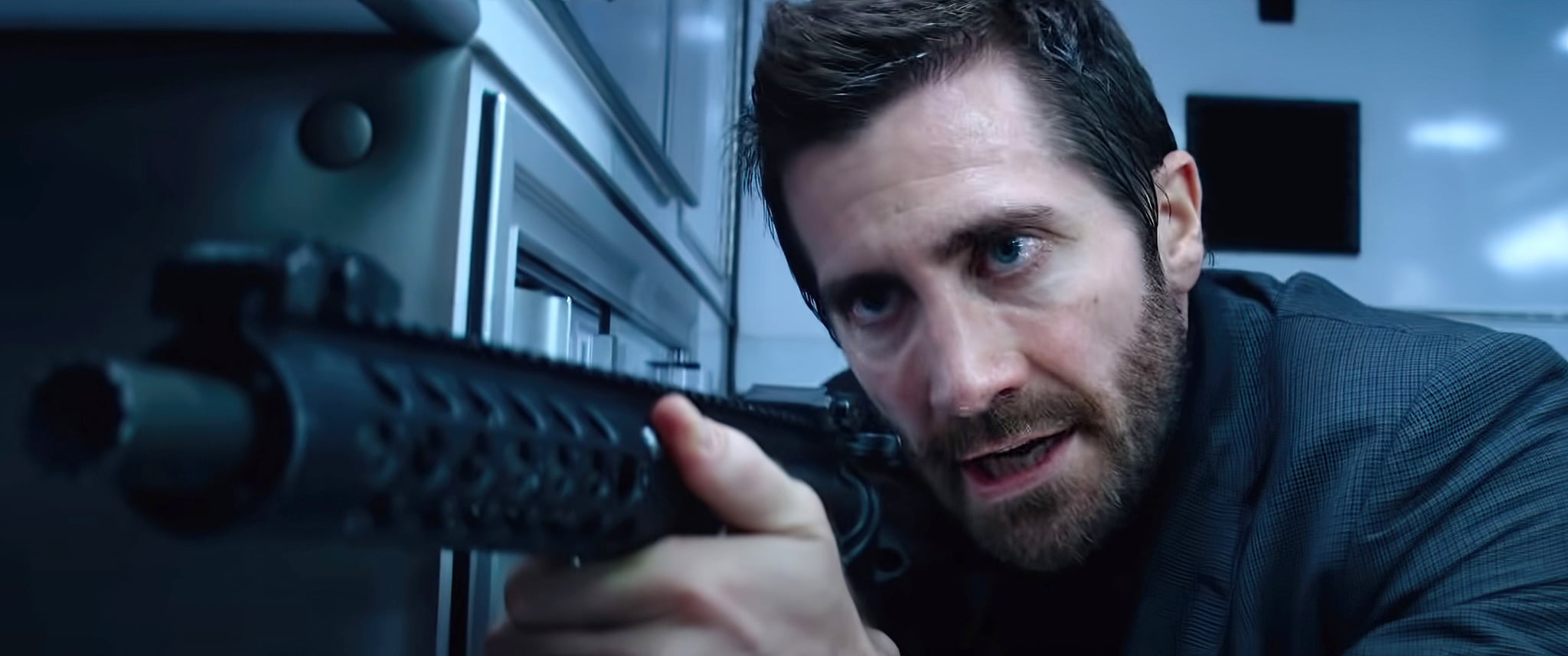 Image Source: Everett Collection
Jake Gyllenhaal's latest film, "Ambulance," is a hotly anticipated action film from "Transformers" director Michael Bay. Alongside Gyllenhaal, the film also stars "The Matrix Resurrections" actor Yahya Abdul-Mateen II and "Baby Driver" actress Eiza González. Just from the film's trailer, "Ambulance" looks like it's bound to take viewers on an incredibly thrilling ride. The film is set to release in theaters on April 8, which has left many wondering if "Ambulance" will be available to stream online. If you're eager to watch the action-packed movie from the comfort of your couch or bed, here's when and where you can expect to stream it!
What Is "Ambulance" About?
War veteran Will Sharp (Abdul-Mateen II) is desperate to find over $200,000 to pay for his wife's surgery. In an attempt to help his wife, he asks his adoptive brother, Danny (Gyllenhaal), for help. While Will is looking for a loan, Danny, an established criminal, has other plans. He ropes Will into a plan to rob a bank, but his plan doesn't go as smoothly as promised. After the robbery goes south, Will and Danny steal an ambulance that has a wounded policeman and an EMT on board. Can they escape the police, maintain the safety of their hostages, and get the money Will needs for his wife's surgery at the same time?
Is "Ambulance" Available to Stream Now?
"Ambulance" has an exclusive theatrical release and will not be available to stream while it's playing in theaters.
When Will "Ambulance" Be Available to Stream?
"Ambulance" will hit NBC streaming platform Peacock after its theatrical run. In December 2021, Universal Filmed Entertainment Group announced that most feature films would exclusively release on Peacock 45 days after the initial theatrical release. "The team at Universal Filmed Entertainment Group are fantastic partners and we are excited to bring their amazing slate of blockbuster films and beloved franchises to Peacock as early as 45 days after their theatrical release," Peacock President Kelly Campbell said in a statement, according to The Hollywood Reporter.
Universal Pictures is distributing "Ambulance," so we can expect the film to be available to stream on the platform by late May 2022.
If you're eager to see Gyllenhaal in his action-star glory before the summer, be sure to catch "Ambulance" in theaters on April 8 and watch the trailer below!