Are Paul Mescal and Melissa Barrera Singing in Carmen?
Are the Cast Really Singing in "Carmen"? Here's the Deal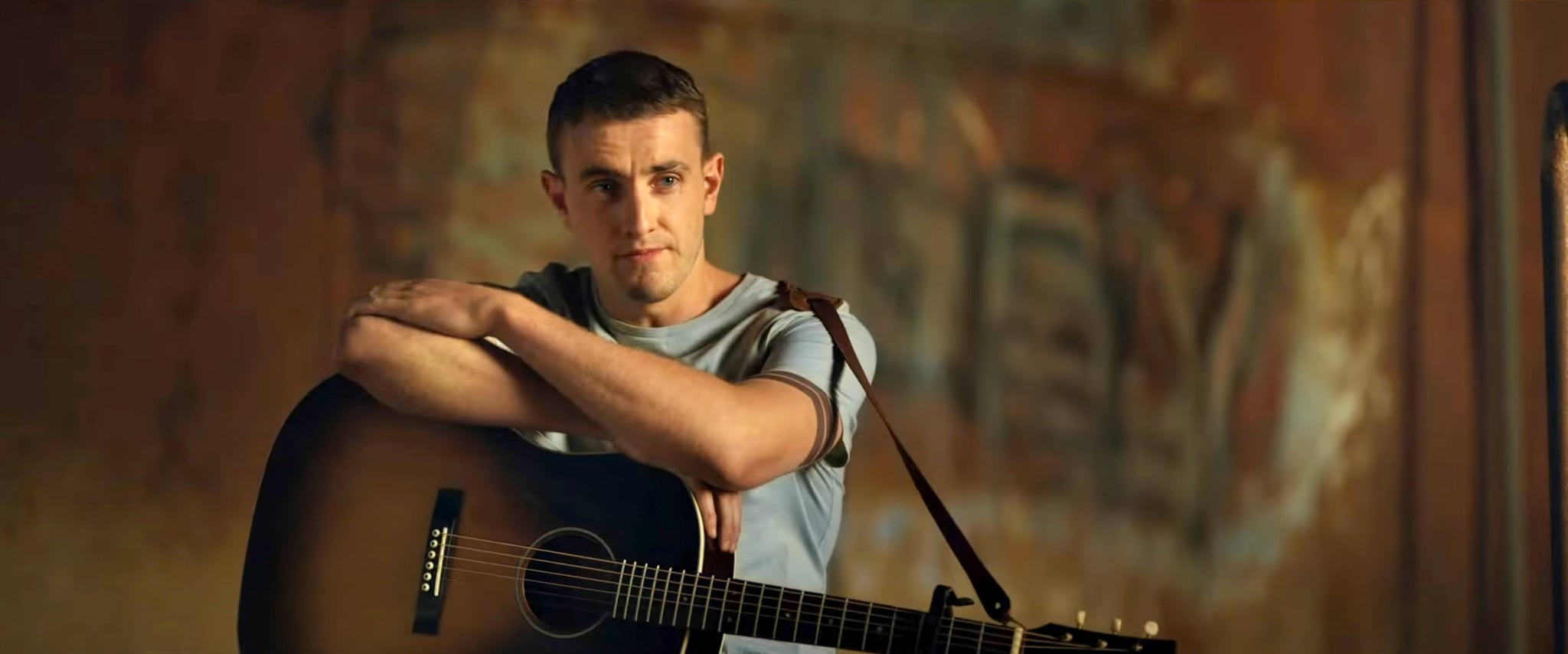 Image Source: Everett Collection
In the new movie "Carmen," dancing takes center stage, but it's the singing that has fans captivated and wondering if the movie's stars Paul Mescal and Melissa Barrera are the ones actually singing in the movie.
Benjamin Millepied's modern-day adaptation of the classic opera "Carmen" stars Barrera as Carmen, a Mexican immigrant who's forced to cross the border into the US illegally after her mom is murdered. Mescal plays Aidan, a US soldier who finds Carmen crossing the border but can't bring himself to arrest her, so instead, he helps her run to safety. The two began a journey to find Carmen's mom's best friend, Masilda, who runs a nightclub. It's in the nightclub where they take refuge and their love story unfolds through dancing and music.
The musical drama features all original music and even a soundtrack from Mescal and Barrera. But it has many fans asking if it's really them singing.
Is
Paul Mescal

Really Singing in "Carmen"?

Yes, not only is Mescal an Academy Award-nominated actor, but he can also sing really well. His track "Slip Away" is pivotal to revealing who his character is in the movie.

When we see Mescal playing his guitar for the first time, we can see music is a place of healing for his character, who struggles with PTSD after serving as a Marine.

Mescal has impressed many with his singing and dancing skills in "Carmen." His costar Barrera commented on his talent in an interview with People, saying, "He's one of those actors that are just good at everything. Probably he could do anything."

It appears singing runs in Mescal's family, as his younger sister, Nell, recently signed a record deal in London. The two went viral when they sang together in an Instagram video from 2020.
Is
Melissa Barrera

Really Singing in "Carmen"?

Barrera, while most known recently for her role in the Scream movies, has shown her musical talents before while starring in "In the Heights." In "Carmen," although she says it's the dancing that challenged her the most while filming, she still shows off her musical talent alongside Mescal.

In an interview about the film with Pop Culture Planet, Barrera describes the moment she sings the song "Tú y Yo," saying, "It's not the joyous night that she thought it was going to be. It actually becomes quite tragic."

"I sing this song that is so deeply melancholic and moving," she continues, adding, "I just felt so fortunate that I have that moment in the movie because it's all about everything shall pass. Everything bad and everything that you're suffering, everything will pass. She's singing that to Aiden who is played by Paul Mescal."