Ariana Grande's Performance of "My Everything" Is So Moving, Troye Sivan Had to Post a Singalong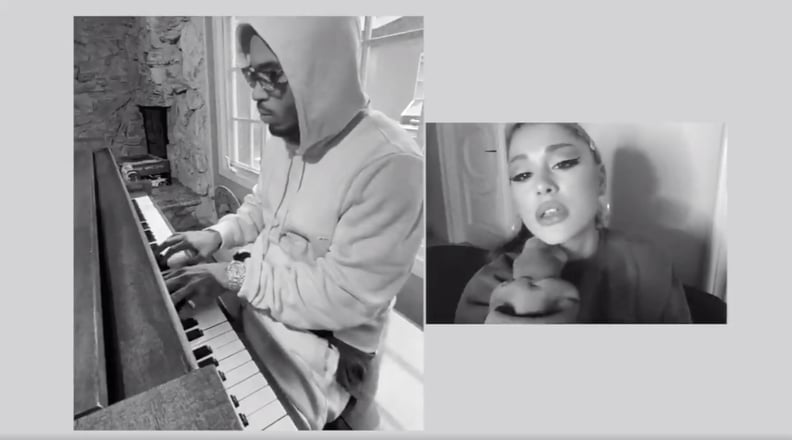 Twitter | ArianaGrande
Ariana Grande gave fans a special weekend treat, thanks to her angelic vocals. The Sweetener singer shared a virtual performance of her 2014 single "My Everything" from the album of the same name, with a piano accompaniment by producer and songwriter Tommy Brown.
"Tommy n i sending u some virtual love. Hope you're all staying safe, sane, healthy and as creative as possible," Grande captioned her black-and-white performance video. "My Everything" is a moody, vocal-driven breakup song with a delicate and soulful piano backdrop. The song featured on Grande's second studio album, My Everything, which also includes major hit "Love Me Harder" — the album was released following her breakup with Australian musician Jai Brooks.
After Grande posted her soulful singing, bestie Troye Sivan quickly responded to boost his girl's confidence. "Can you f*cking imagine opening your mouth and THIS comes out," Sivan wrote. Then, he shared his own singalong version. "When ur friend is Ariana Grande and you try sing along," he wrote.
Ahead, see Grande and Sivan's versions of "My Everything."
Ariana Grande and Tommy Brown Virtual Performance of "My Everything"
Troye Sivan Virtual Singalong to "My Everything" by Ariana Grande