Respect's Audra McDonald on Aretha Franklin's Legacy
Audra McDonald Is Following Aretha Franklin's Lead by "Paving the Way" For Future Generations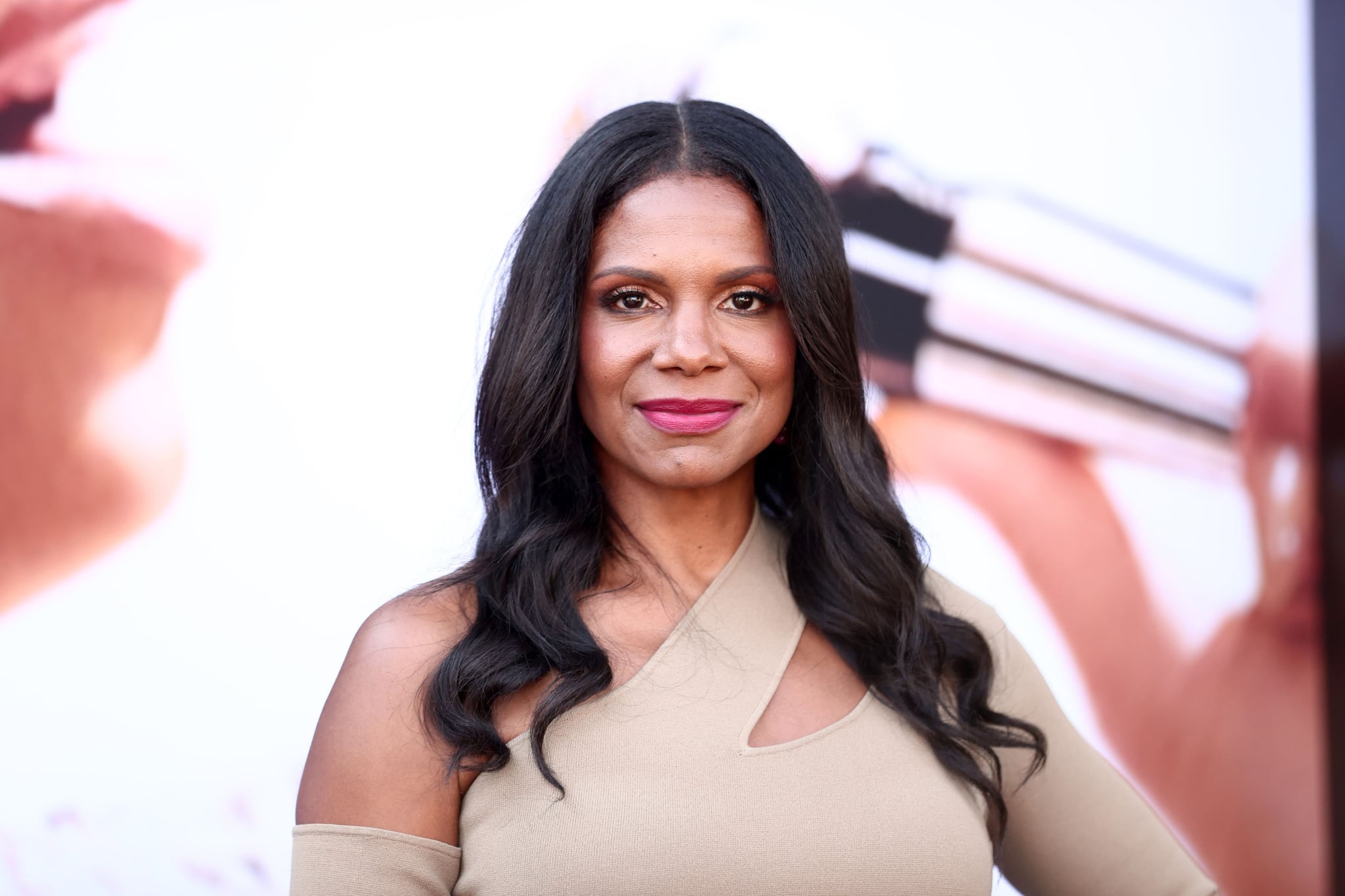 Image Source: Getty / Matt Winkelmeyer / Staff
Despite initially being wary of playing Aretha Franklin's mother, Barbara Siggers Franklin, in Respect, there was never a moment when Audra McDonald didn't want to be part of the movie. "If they had asked me if I would be key grip in the film, I'd be like, 'Yeah, I'll be your grip. I'll get in that union somehow, I'll just bring Starbucks to the set, whatever you want me to do,'" the Broadway icon shared with POPSUGAR. "So I was never not going to say yes, but it was always about, 'How well will I do? Will I do a good job?'"
Bringing Barbara to life is not a job McDonald took lightly, particularly because Aretha wanted McDonald to be a part of the film. "I feel quite honored that I was able to play [Aretha's] mother. I think that's probably a bit of Aretha's story that a lot of people don't know," she explained. "It was something that I was very proud of and so excited and thrilled that Aretha, [director] Liesl Tommy, and [screenwriter] Tracey Scott Wilson wanted me to be a part of it."
"I feel quite honored that I was able to play [Aretha's] mother. I think that's probably a bit of Aretha's story that a lot of people don't know."
While Aretha had originally pitched McDonald's name as an option to play her, the similarities between McDonald's voice and her mother's voice made it clear why McDonald was the perfect choice for Barbara. "I think Mahalia Jackson once said about Barbara Franklin that hers is one of the finest, one of the best gospel voices in the country. Other things I read about Barbara Franklin said that her voice was more of a soprano sound, so that made things click for me," she divulged. "And I thought, 'Oh, maybe that's it. Maybe my voice sounded a bit more like [Aretha's] mother.'"
On top of McDonald's vocal similarities to Barbara, she also understood Barbara's motivations as a mother and where she came from as a person. "I felt that I understood enough of the Black gospel culture to be able to bring Barbara to life in the way I think that it was necessary," she said of her own gospel connections; McDonald comes from a family of gospel singers, with both her grandmothers being pianists. "Also the experience as a Black woman — a Black mother — being separated from your children, I think I understood enough of that to be able to do it some justice."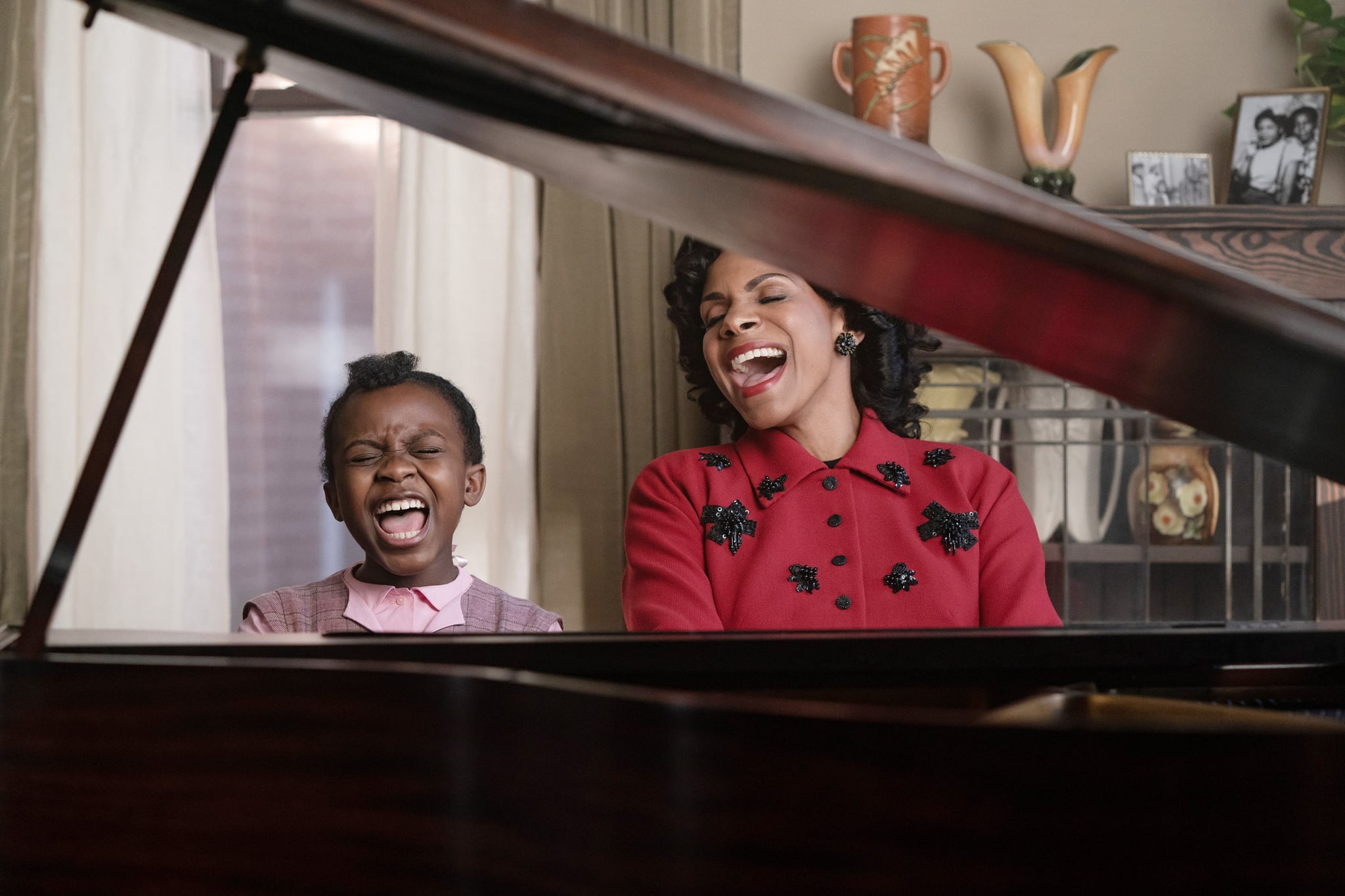 Image Source: Everett Collection
Although McDonald was familiar with the more iconic parts of Aretha's life, learning about the early years between her and her mother helped put things in perspective. "For me, it was those first 10 years that her mother was a part of her life that I found both fascinating and heartbreaking," McDonald shared. "I wonder if that was a comfort for Aretha, as she moved through life, knowing that she possessed a lot of her mother's gifts, her mother's DNA, and her mother's spirit. Learning about Aretha's mother helped me to understand Aretha a little bit more."
"Learning about Aretha's mother helped me to understand Aretha a little bit more."
McDonald's ability to understand Aretha and her relationship with her mother was instrumental in creating one of the most heartbreaking scenes in the film. Shortly before her death, McDonald's Barbara shares a heart-wrenching goodbye with Skye Dakota Turner's young Aretha. In the moment, Barbara tells Aretha that they will see each other soon, and Aretha's excitement about their future reunion gives the audience hope. This hope is dashed a few scenes later with the news of Barbara's death.
"I thought about what Barbara would do to keep her children feeling safe and comforted and keep them as happy as she possibly could in whatever way that she was able to do that, especially since she wasn't living in the house with them," McDonald explained. "Barbara is just trying to let Aretha know that, 'It's OK, anything can happen. I am still going to be there with you. I will always be there, even if it's in your heart and in your soul.' So she's trying to comfort Aretha, but at the same time, cover her own pain so that Aretha doesn't see that and will feel OK."
In order to create that familial chemistry, most of McDonald's time on set was spent with Turner. "She was amazing, and she's got quite a career ahead of her," McDonald said of her costar. "My time was very encapsulated with just the Arethas. Jennifer [Hudson] is such a beautiful spirit and she's so open and humble and confident, and she's an empath, too."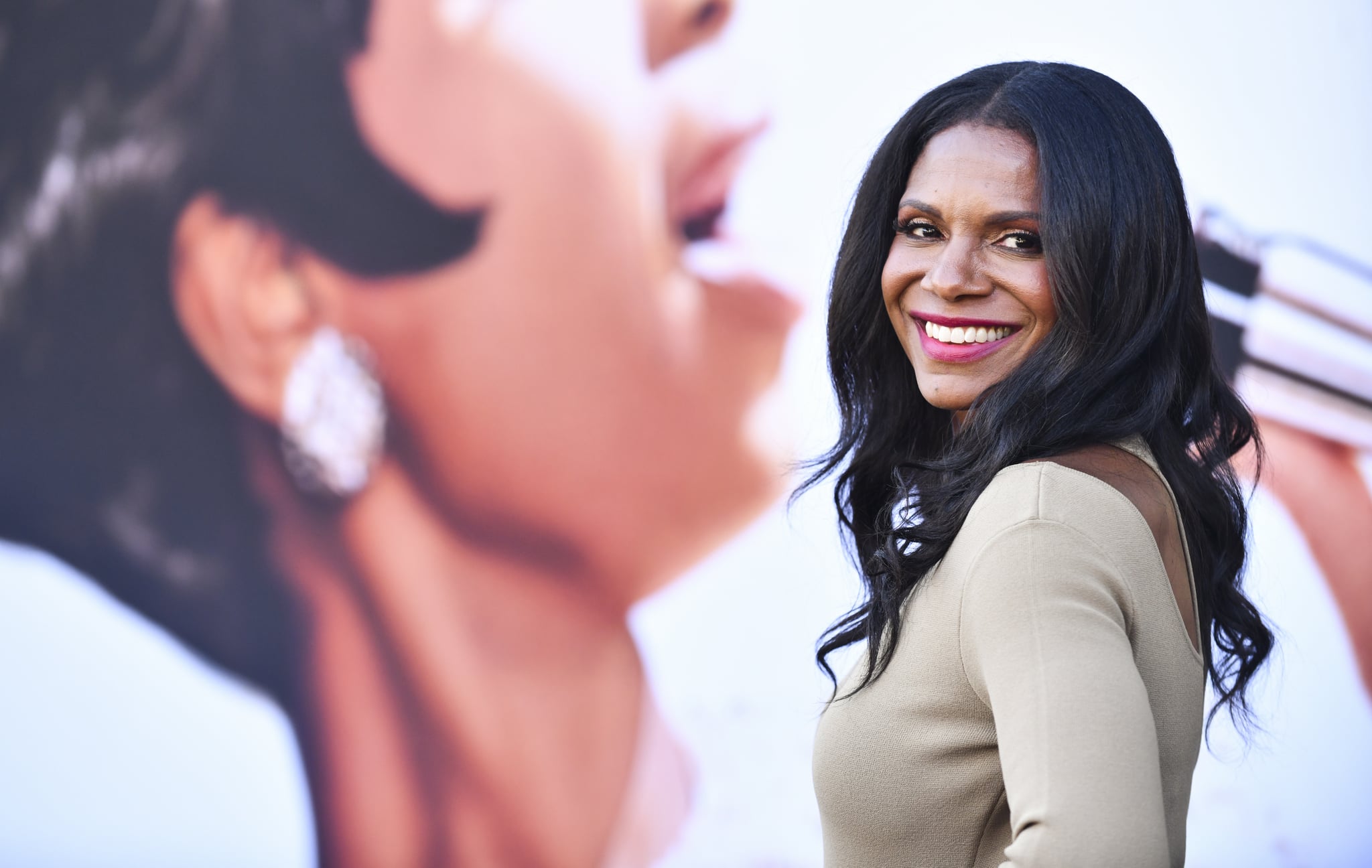 Image Source: Getty / Rodin Eckenroth / Stringer
The openness between McDonald and Hudson allowed for a poignant moment late in the film, when Aretha realizes she has hit rock bottom. "There was just a mutual level of respect already for her talent, her grace, and her grit that we just settled into that scene," McDonald said. "I was just very open to Jennifer, and trusted her, and she obviously trusted me so we could go to that very emotional place very quickly, knowing that there was a mutual level of trust and respect, and also trust and respect for Aretha Franklin. And that's the most important thing, that everybody was there to tell her story."
Aretha is just one of the many who have inspired McDonald in her own career. "So many women of color inspired my career; Lena Horne, Eartha Kitt, obviously Billie Holiday, Ella Fitzgerald, Leslie Uggams, Ruby Dee, Diahann Carroll, and all of them," she revealed. Meeting them isn't what inspired her, it was their drive and determination. "My access to them wasn't necessary for them to change my life and blaze a path forward. [It was] them existing in the space prior to me getting there, and them being the ones to break down doors and deal with certain things that I didn't end up having to deal with because they were the ones that took the blunt force of that racism, that prejudice, or that wrong, and then still marched through with grace."
"[T]hey were the ones that took the blunt force of that racism, that prejudice, or that wrong, and then still marched through with grace."
Much like the legends before her, McDonald, a six-time Tony winner, thinks it's important to use her success to mentor those looking to break into the industry. "I hope to not only be able to do the same for younger generations coming through, by existing and doing my work, but also, when I can, mentoring, paving the way, and doing things like cofounding Black Theatre United," she said. "[I want] to make sure that these spaces and opportunities are made even greater and more accessible for those generations coming behind me. As Michelle Obama said, 'When you walk through the door of opportunity, you don't slam it behind you. You reach through in whatever way that you can to make sure that the next person can come through that door.'"
Part of this work includes making Broadway a more diverse and inclusive space with Black Theatre United and other organizations like the Broadway Advocacy Coalition and the Black Theatre Coalition. "Honestly, if there hadn't been a pandemic, I wonder if these organizations might've been able to coalesce as quickly as they were able to because we've not been working. All of us are committed to making sure that when we come back to Broadway, that it comes back better," she asserted. "My hope is that it will come back a completely changed industry that will continue to become even more antiracist, more diverse, and more of a place of belonging for all."
Respect is out now in theaters.