The Bachelor: What Is "Queen" Victoria's Job?
Yes, The Bachelor's "Queen" Victoria Has a Real Job — Here's What It Is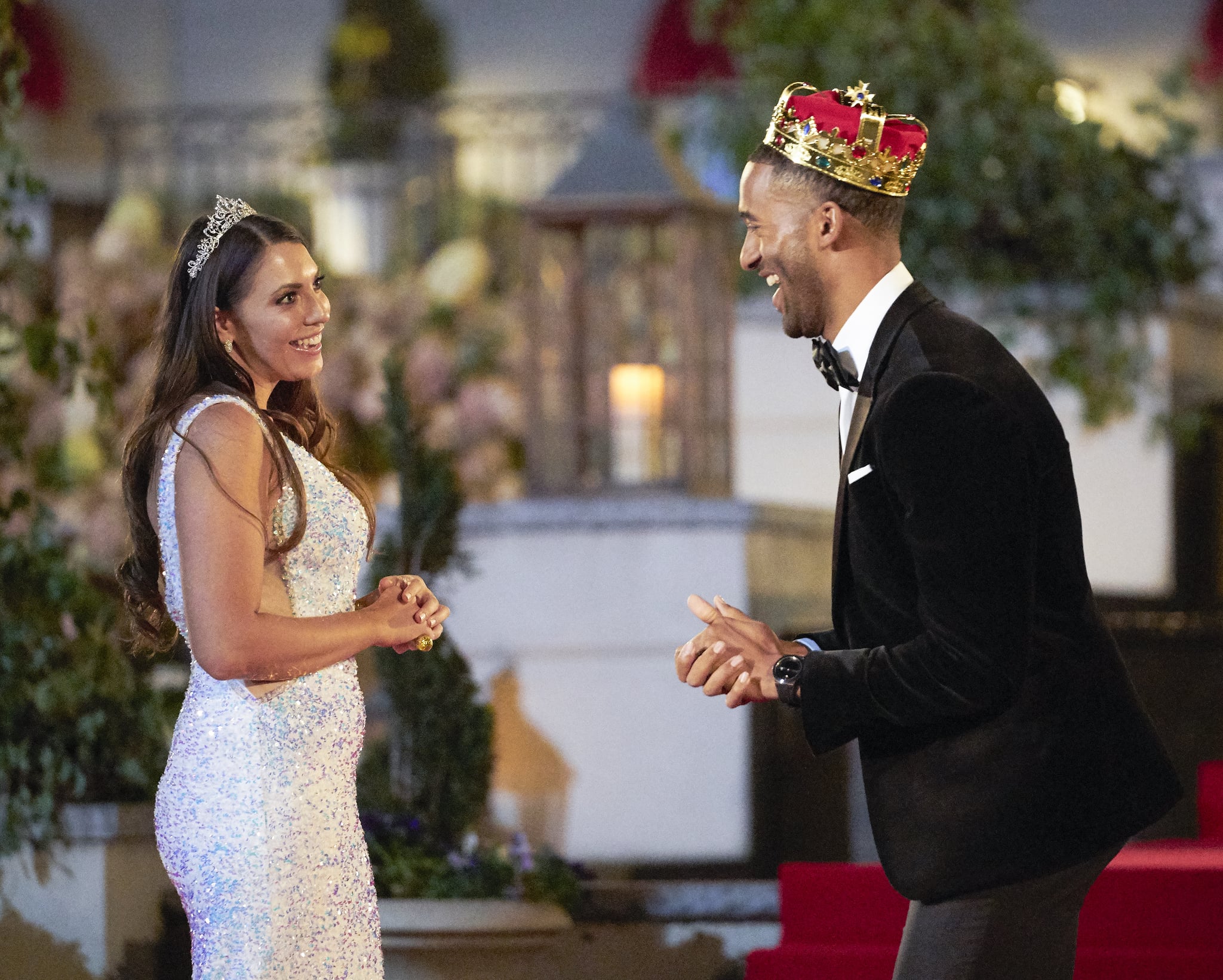 Victoria Larson has definitely started the drama early on The Bachelor, as the self-professed "queen" started feuding with other contestants right off the bat. Her unusual job description as "queen" has raised some eyebrows, too — does she even have a regular job? In fact, from what we can tell, Victoria has quite the varied résumé.
Going back to 2018 and 2019 on her Instagram, we can see photo proof of one of her jobs: she worked as a flight attendant on private planes. On one post from December 2018, for instance, she posted a picture of herself in uniform, with hashtags like #privatejet and #flightattendant, making it very clear just in case the picture wasn't clear enough. Her final public post of her flight attendant career appears in January 2020.
Victoria's Instagram account also reveals another professional venture of hers. She has her own beauty website, Vikki Larson Beauty, where she runs a hybrid beauty and wellness brand. In her bio for the website, she notes that she attended the Institute For Integrative Nutrition through New York University and also got a Pilates certification. Apparently, this isn't her first business venture, either: she writes that her first business was actually a spray-tanning business.
That spray-tan business, according to Instagram, is still operational. Victoria links to the company, called Jet Set Glo, in her Instagram bio, although the company's own Instagram links back to her overall beauty site rather than one of its own. It looks like the business dates back to July 2018; prior to that, the account appears to be an early personal account for Victoria, dating back to 2016.
Through her lifestyle website for Vikki Larson Beauty, Victoria sells a few different things. She promotes a line of dry body brushes and runs a rarely used blog connected with the site, but from the looks of things, her major product is her own coaching. Her site offers three different coaching options, from shorter sessions to a 21-day "detox" program. "My ultimate goal is to help each client find balance and joy in their life," she writes on her site. "I am obsessed with skin care and all things that add to longevity of life . . . Self care and showing myself love and compassion has helped me through some hard times and I hope my products bring fortitude and growth to each of you!"
It might be surprising to see those kinds of warm and fuzzy sentiments expressed by the woman who's shaping up to be the villain of this Bachelor season, but it's also proof she does more for a living than sitting on an imagined throne!