The Bachelorette: Listen, Bennett Is Really Growing On Us, OK?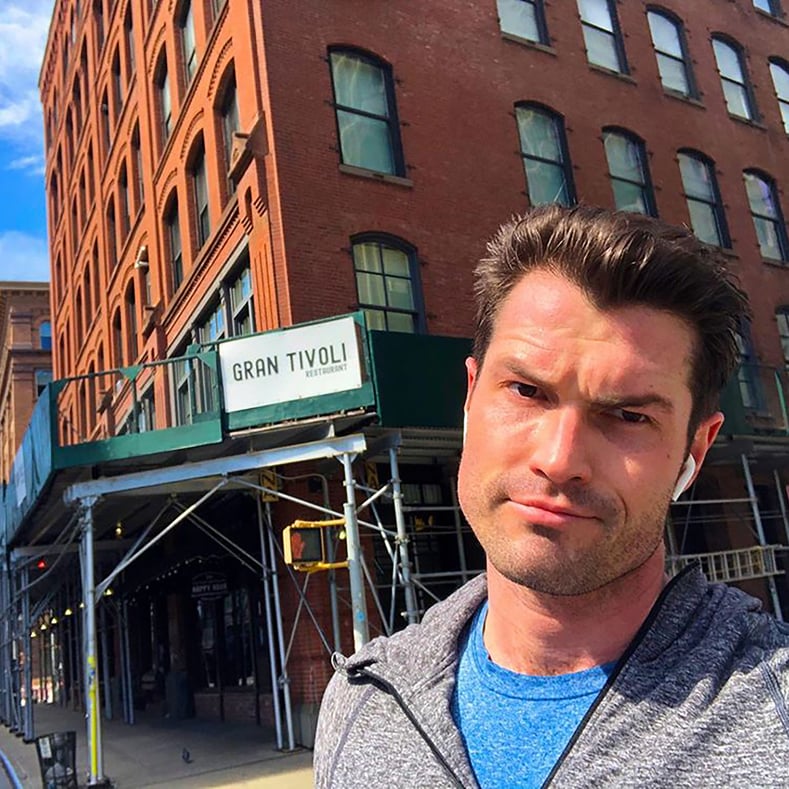 Bennett Jordan has really done a 180 in our hearts. When he showed up on this season of The Bachelorette, he gave off some strong arrogant vibes. The New Yorker, by way of Atlanta, showed up in a Rolls-Royce and wearing a scarf like he's James Bond or something, but as the weeks go by, we realize that Bennett is pretty charming. Not only has he been bonding with the other eligible bachelors but he's showing off his own personality more — and we like what we see.
It was when he really went for it during the roast in his group date that we were pretty much sold on the Harvard man. Bennett got real about all the issues the other contestants are having with Dale and his relationship with Clare, and we respect that he was willing to speak up — even if Clare called it hostile and assumed he was jealous.
If Bennett's worming his way into your heart, too, you should get to know him a little bit better. Keep reading to see a few fun facts about him.
He Went to Harvard
We're not sure if you caught this, but Bennett went to Harvard. Oh and if you're wondering, he's a Harvard grad. And just in case you still didn't catch it, Bennett did, in fact, go to school at Harvard.
We get it, going to Harvard is impressive, and Bennett definitely mentions it from time to time, but we can't even be mad about it.
He Enjoys the Finer Things in Life
Bennett is a wealth management consultant in New York and clearly uses his salary for some luxury. He rolled up to meet Clare in a Rolls-Royce, and while he definitely didn't foot the bill for that, it quite possibly set the tone for his lifestyle (we assume). He's also very well-dressed and noted in his ABC bio that he enjoys his Belgian loafers.
He Loves a Face Mask
Not only did Bennett put this fact right in his ABC bio, but he even showed off his face masks during an episode of The Bachelorette. While showing off his chateau — which they're calling Chateau Bennétt — he made a pit stop at his face mask collection, and honestly, we appreciate that he cares about his skin.
He's Into Yoga
One of the things Bennett said in his ABC bio that he enjoys is morning yoga. This also leads us to believe he's a morning person, if he's willing to get up and work out before even heading to the office for the day.
He Was Previously Engaged
According to Reality Steve, Bennett was previously engaged. He reportedly proposed in February 2019, but the couple eventually split. Reality Steve also claims that the two are still friends.
He's Actually Really Funny
We were skeptical of Bennett when we first met him in the premiere this season. With his highfalutin vibes and constant talk about Harvard, we thought for sure he'd be a bit of an assh*le. However, his personality has really come out during the season, and he's actually really funny. We especially got a glimpse of his humor during the roast date, where Bennett really went in on Dale and his relationship with Clare. She may not have been happy about what he had to say, but viewers at home sure were.