Brianne Howey Ginny & Georgia Interview
Brianne Howey on Channeling the Heartbreak, Triumphs of Her Own Family For "Ginny & Georgia"
Watch out! This post contains spoilers.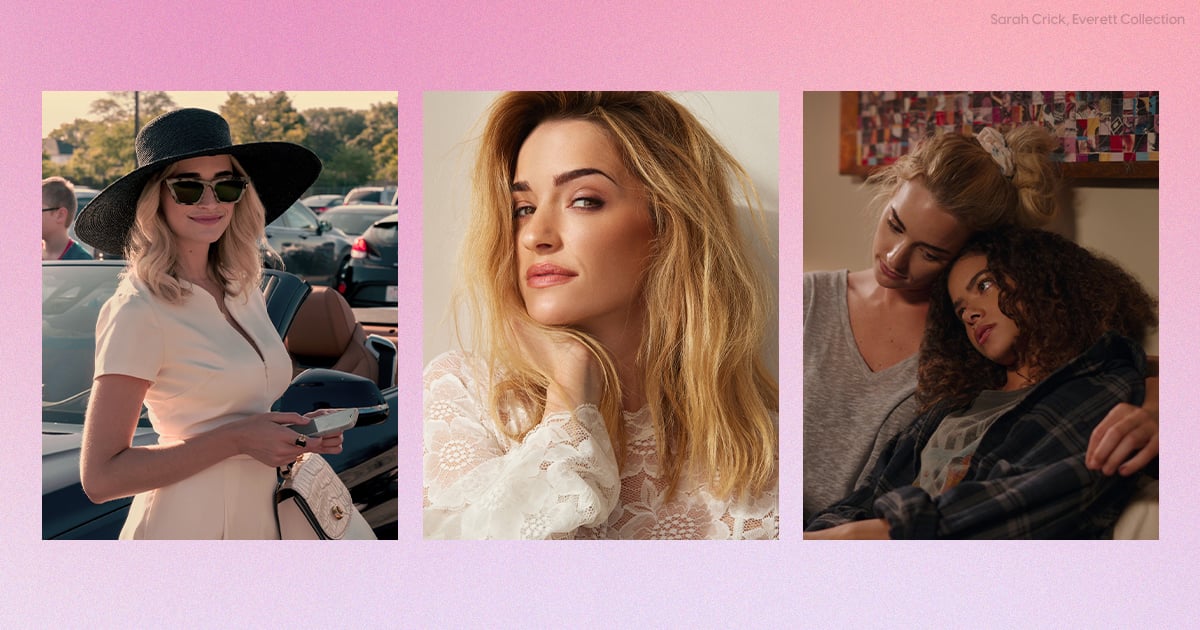 Brianne Howey's big, beautiful brown eyes and her megawatt smile have earned her comparisons to Academy Award-winner Julia Roberts, and she takes them in stride. "It's the greatest compliment anyone can receive," the star of Netflix's hit show "Ginny & Georgia" tells POPSUGAR. "I don't know how she would feel about it, but I feel incredible." And while Howey, 33, definitely did grow up idolizing rom-com royalty like Roberts and Cameron Diaz, her first acting idols targeted a different demo. "I was obsessed with watching Mary-Kate and Ashley Olsen everything," she continues. "Every Tuesday we'd go to Blockbuster, and I'd get a new Mary-Kate and Ashley Olsen movie, but I never even connected the dots that they were actors . . . It was just pure entertainment."
Howey didn't fall in love with acting until she started doing improv and plays in high school, and didn't actually take it seriously until one of her theatre directors suggested that she probably should. "I thought if I got into NYU's Tisch department, then maybe this is a viable thing. I'll take this seriously," she says. "And then I got in, and the rest is history."
I've never read such a dynamic female character. I loved that she was a mom. I love that she's living in the gray area. I love that you don't know if you're supposed to root for her.
Fast-forward a decade, and Howey knew she'd found the role of a lifetime when she came across the script for "Ginny & Georgia." The show about a young single mother with secrets who settles down in the affluent town of Wellsbury, Massachusetts, to raise her biracial teenage daughter and young son, all while evading her past, resonated with Howey. "The character of Georgia and the story automatically jumps off the page . . . I've never read such a dynamic female character," she says. "I loved that she was a mom. I love that she's living in the gray area. I love that you don't know if you're supposed to root for her." Howey's desire to take on the role was personal as well: She was raised by a single mom alongside four younger siblings she was highly protective of. "I would do absolutely anything for them," Howey says. "Watching them grow up and navigate this world can be heartbreaking at times. And I totally saw that with Ginny."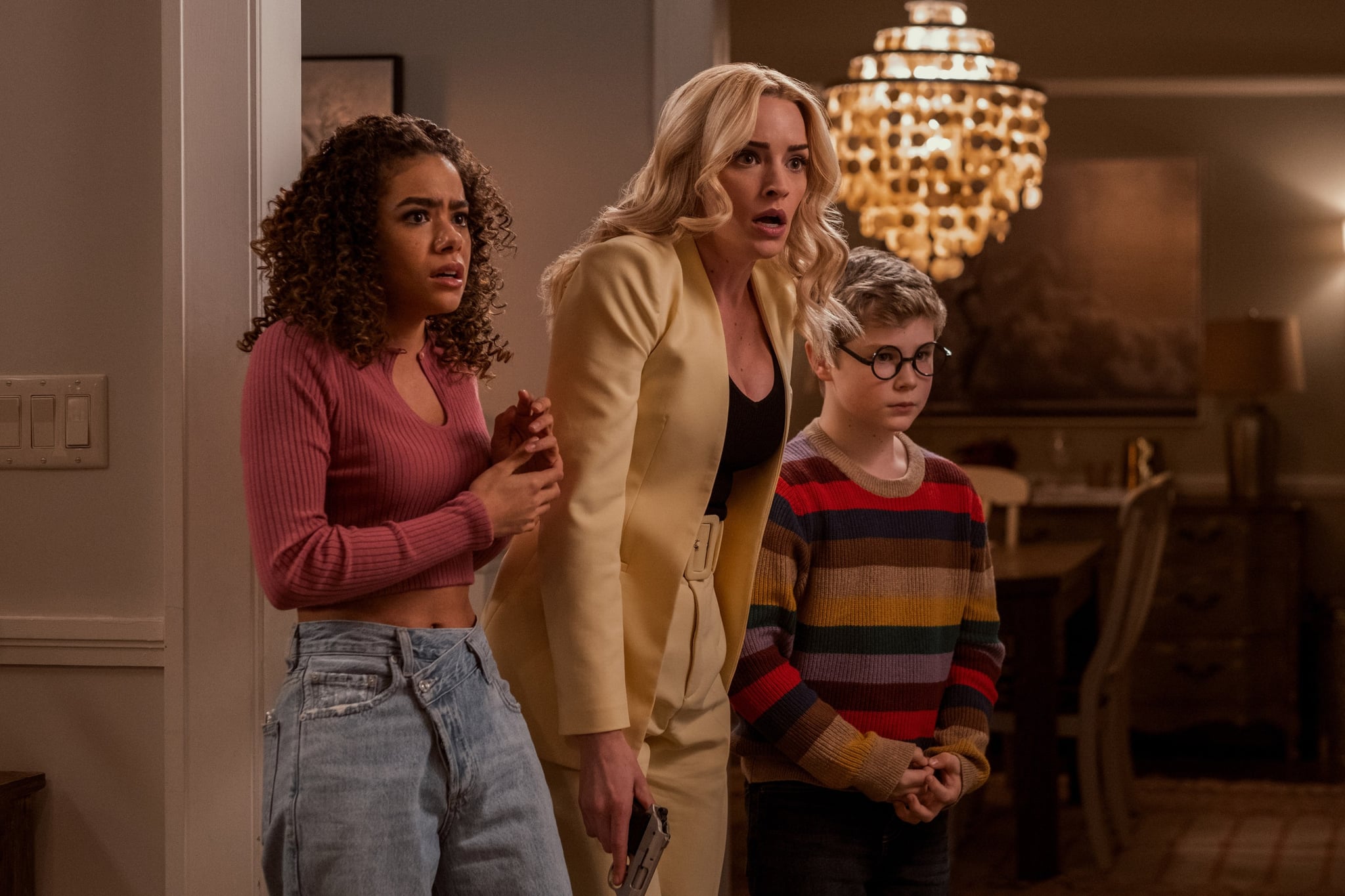 Image Source: Everett Collection
Still, as impactful as the role of Georgia was for Howey personally, she didn't anticipate how popular the show would become with audiences around the world. "Because I've gotten the luxury to work on so many different kinds of shows — so many different genres of so many different creators, writers, actors — I just assumed it would be like my other experiences where it would definitely find a very passionate fan base, but I didn't really expect more than that," Howey says about her career starring in impactful, but short-lived shows like "The Exorcist," "The Passageway," and "Batwoman."
"Ginny & Georgia" season two, on the other hand, quickly became the 10th most-watched English-language show in its first 28 days on Netflix shortly after it premiered in January 2023 — a whole new level of success for Howey. "I figured the YA audience would hopefully find it and love it. But to the extent that we are now at, it's totally blown my mind."
That success stems, in part, from the show's unpredictable yet compelling storylines. For example, Georgia has not one, not two, but three very different suitors vying for her heart. She married one of them — Wellsbury's mayor, Paul — at the end of season two. Even so, it still feels like Zion, the father of her daughter Ginny, could still be her true soulmate. And Joe, the local cafe owner with whom she has a history (and who just admitted his feelings for her at the end of the season), is not entirely out of the picture. "I think what's remarkable about the writers' room is how they've made these three different men in Georgia's life so incredibly viable," Howey says, adding, "Normally, you're leaning one way or the other, but I think what's so cool is they all bring out an entirely different side of [Georgia], and she would live a completely different life with all of them, but they all make sense for completely different reasons. And she wears a different mask with each of them, which is fun as an actor to get to play with."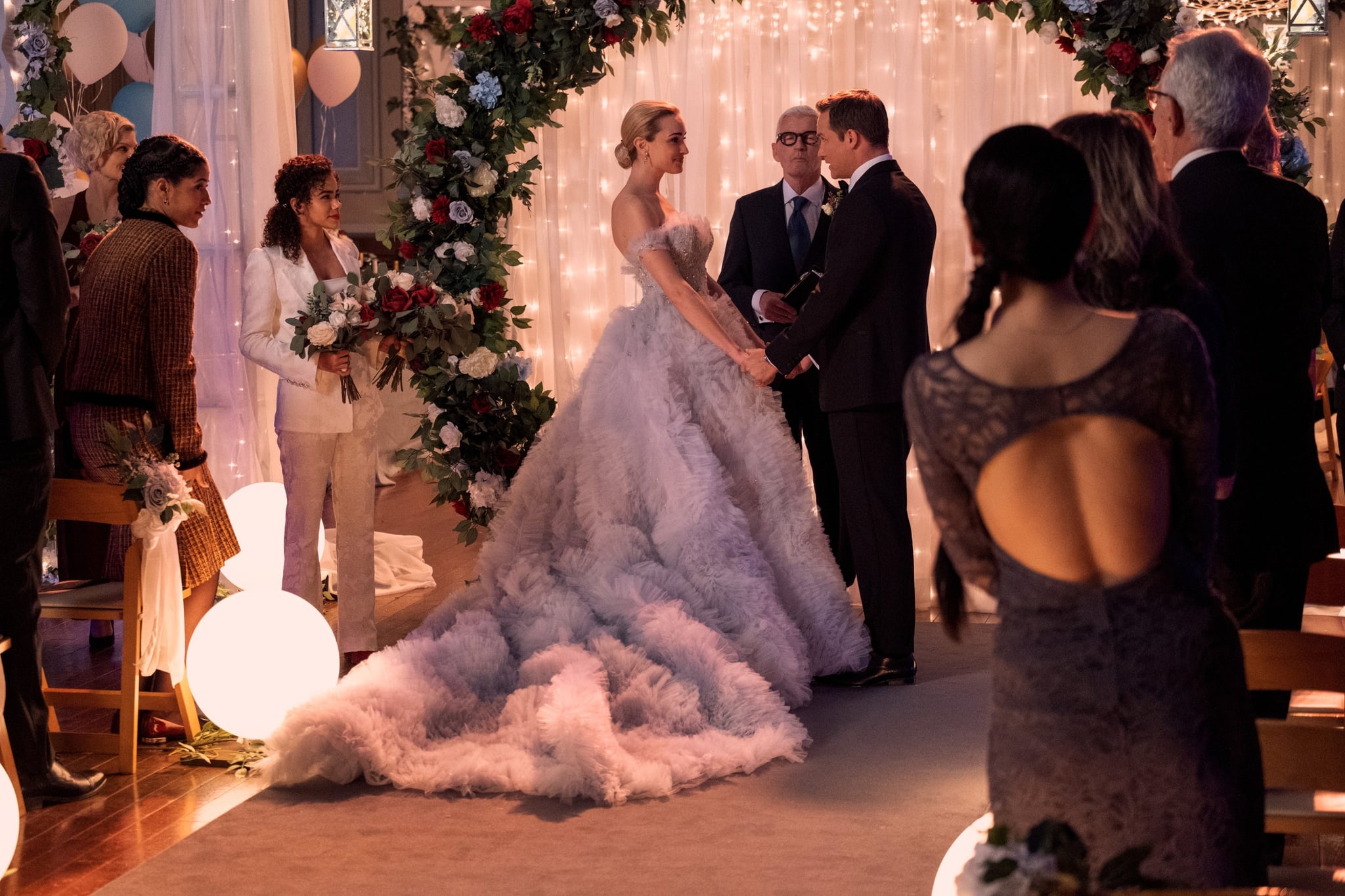 Image Source: Everett Collection
While Paul may have started out as a mark for Georgia to con, Howey believes Georgia's feelings for him are 100 percent genuine by the time they walk down the aisle. "This is the first time in Georgia's life she's ever had a career," Howey says. "No one's ever taken her seriously in that sense, and Paul . . . sees that fire inside of her. He sees that drive. And that's not something Georgia's ever been recognized for." Still, she thinks Joe is opening Georgia's eyes to a valuable type of relationship she hasn't truly experienced until she reconnected with him: friendship. "[Georgia] never learned how to be a good friend," Howey explained, adding, "One of my favorite scenes is when they're at Blue Farm together after Christmas, and she says [to Joe], 'You know what I like about you? I never feel judged by you.' And that's also new for Georgia. And I think she just doesn't quite know where to place him. Is this friendship? Is there something more? She doesn't have a lot to compare it to on that authentic of a basis."
But threatening to derail all of Georgia's romances is her penchant for criminal activities, which is starting to get even darker as the story progresses. While she's undoubtedly been a morally questionable character from the show's onset, season two took it to a whole new level: Georgia smothered her friend Cynthia's dying husband, Tom, in his hospital bed as a mercy-killing. Fans of "Ginny & Georgia" were surprised by Georgia's decision. She'd murdered before, but those actions were usually limited to the series's villains.
Howey was just as surprised about the turn of events as fans. "This completely took me off guard," she admits. "At first, I just was incredibly intimidated and shocked, and I didn't know exactly how I was going to pull this off. How do we make sense of this? How do we justify this?" she muses. Howey has heard the fan theories that there must be an explanation for how Georgia could kill an innocent person. Could Cynthia have asked her to do it offscreen? "I think this is what Georgia felt was right in that moment," Howey says, not subscribing to the theories that would let Georgia off the hook. Instead, she has a different take.
"The more I thought about it . . . I realized that the most important thing for Georgia is to feel protected." So when Cynthia protected Georgia by rescinding her ex, Gil's, rental application, Georgia decided she would protect Cynthia as well — just not in the way most would expect. "It might be one of the nicest acts anyone's ever done for her. So, in her mind, to repay Cynthia, she wanted to remove the grief and pain that she and Zach were experiencing . . . With Georgia's limited toolbox, with her slightly more limited worldview, that's what she felt was the best way to thank Cynthia." Still, Howey says fans should keep the theories coming. "I love reading all the theories. I think they're so interesting."
The twisty, winding storylines of "Ginny & Georgia" are clearly a draw, but the chemistry among its title duo ties everything together. While Georgia is 15 years older than Ginny in the show, Howey is much closer in age to her costar, Antonia Gentry, which makes their onscreen connection even stronger. "I love and adore Toni. She just blows me away, and I'm so grateful that we naturally click. I think it informs us. It helped us," she says of her bond with Gentry on screen and off. "Shooting on location and shooting such intense material, I think accelerates a bond naturally. And I think because we had to just jump right into the deep end and start shooting these intense things, we got really close really fast. It allowed us to continue to trust each other and not feel as intimidated or afraid when these tense scenes arrive. I just know she has my back and I have hers."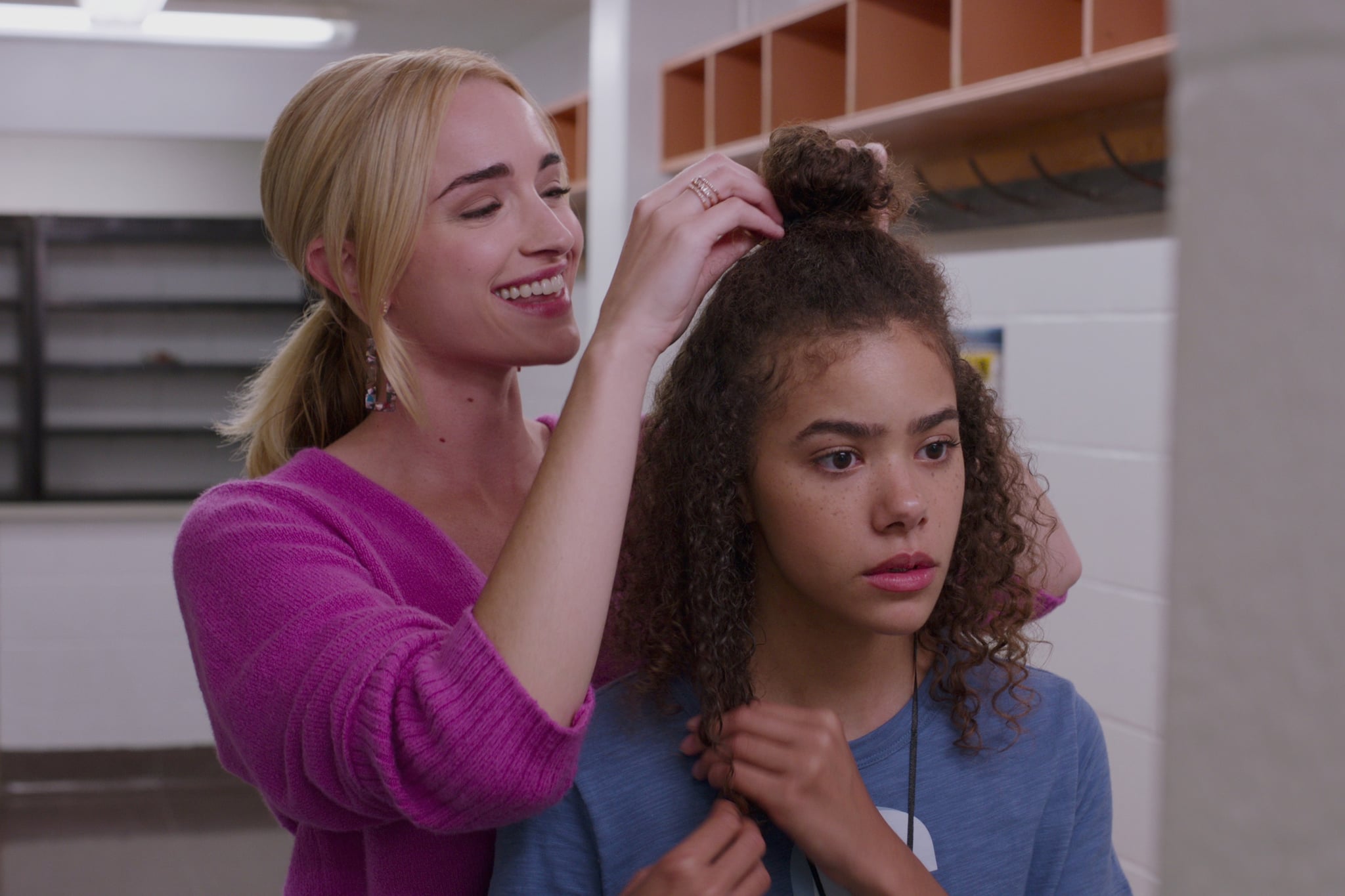 Image Source: Everett Collection
It's in these beautiful mother-daughter moments that she show is at its best. It also bears a striking similarity to another iconic show about a mother and daughter: "Gilmore Girls." Howey and her late mother, who died a decade ago from cancer according to Howey's January interview on "The View," would call themselves the Gilmore Girls when Howey was growing up, so starring in a thematically-similar show has felt almost like a higher calling for Howey. "I can't believe that I've gotten to come so full circle," Howey says. "My mom and I really did call ourselves that, and now here I am, getting to play Georgia. It's just the universe. It makes me think there's definitely something else at play."
"My mom and I really did call ourselves [the Gilmore Girls], and now here I am, getting to play Georgia. It's just the universe. It makes me think there's definitely something else at play."
While Howey acknowledges "nothing can replace 'Gilmore Girls,'" she does believe "Ginny & Georgia" builds on the foundation the show put down in meaningful ways. "I think the parallels are so obvious. I absolutely see it. But I think 'Ginny & Georgia' just dives a little bit more into the deep end on subjects like mental health and race," she says. "The shows I grew up watching didn't necessarily dive into the deep end in the same way. And we might not necessarily have all of the answers, but I think the fact that the show's starting a conversation is really special, and it's a privilege to get to be a part of that."
While she couldn't say whether or not "Ginny & Georgia" will get a third season (though it's hard to imagine it won't after its successful sophomore season), she does have exciting projects coming down the pipeline. "I'm actually leaving very soon to go to Atlanta to shoot a fun [feature film] that I'm incredibly excited about," Howey teased. Something tells us Howey's star is nowhere near done rising.