Watch BTS and Megan Thee Stallion Perform "Butter" Remix
Megan Thee Stallion and BTS Surprise Fans With a Debut Performance of "Butter"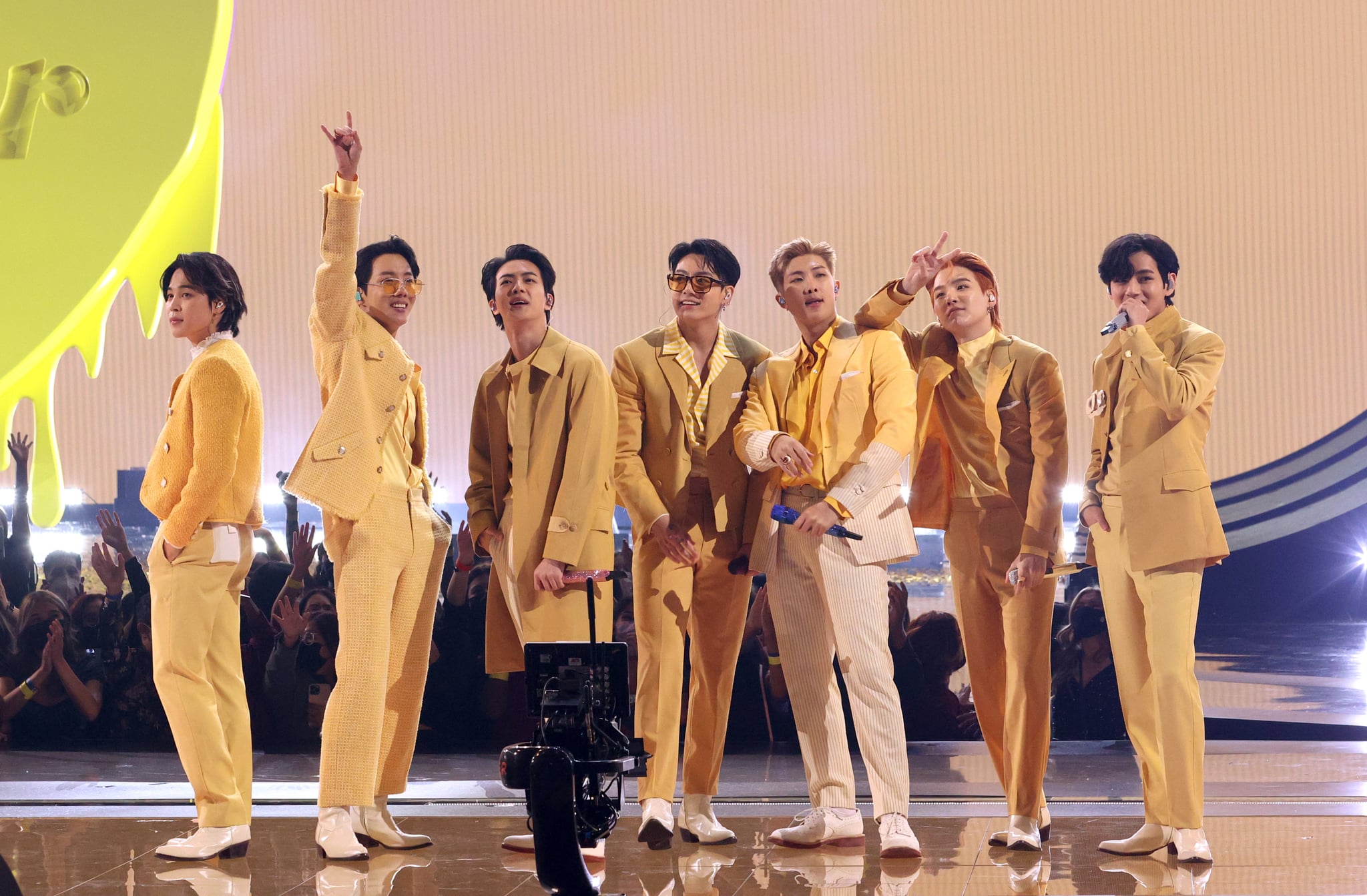 Image Source: Getty / Kevin Winter
Megan Thee Stallion is in the building! The Houston rapper made a surprise appearance at BTS's four-night Permission to Dance on Stage run in Los Angeles on Sunday to perform the remix to "Butter." Needless to say, the ARMY lost their minds. Following their performance, Megan told the crowd, "Thank y'all for having me. I'm feeling like a hot girl every season!" RM reciprocated the love by saying, "Everybody make some noise for beautiful Megan Thee Stallion."
BTS were supposed to be joined by Megan to perform "Butter" together for the first time ever at the American Music Awards on Nov. 21, but the rapper had to pull out the day prior due to an "unexpected personal matter." On Sunday, RM said, "It's perfect 'cause we felt very sad for the AMAs and now you're here." Megan responded, "We did it! I told y'all!" The following day, the rapper shared photos of her experience with BTS. "Last night was so amazingggggg," she wrote. "Thank you to my friends @bts.bighitofficial for having meee." Check out fan videos below! The performance truly was epic.
Im crying!! Megan was going to stand in the side but BTS asked her to come at the center 😭😭😭😭😭😭😭😭#PTD_ON_STAGE_LA
pic.twitter.com/CbVjEiLwXO

— ⟭⟬♡ (@BTSupdate_7) November 29, 2021
SHE DID THE PERFORMANCE BC THEY MISSED HER AT THE AMAS OH MY FUCKING GOD pic.twitter.com/cvucMGMAqh

— ALEX | (@ynkkist) November 29, 2021
MEGAN THEE STALLION X BTS!!! 😭💜💕 @theestallion @BTS_twt pic.twitter.com/qiyDzAITUc

— Brooke Morrison (@OnAirBrooke) November 29, 2021
MEGAN IS FUCKING HERE pic.twitter.com/DWYgxhIrJV

— ALEX | (@ynkkist) November 29, 2021