Camila Cabello "Familia" Collabs With Willow, Ed Sheeran
Camila Cabello's Third Album, "Familia," Has Collabs With Willow Smith and Ed Sheeran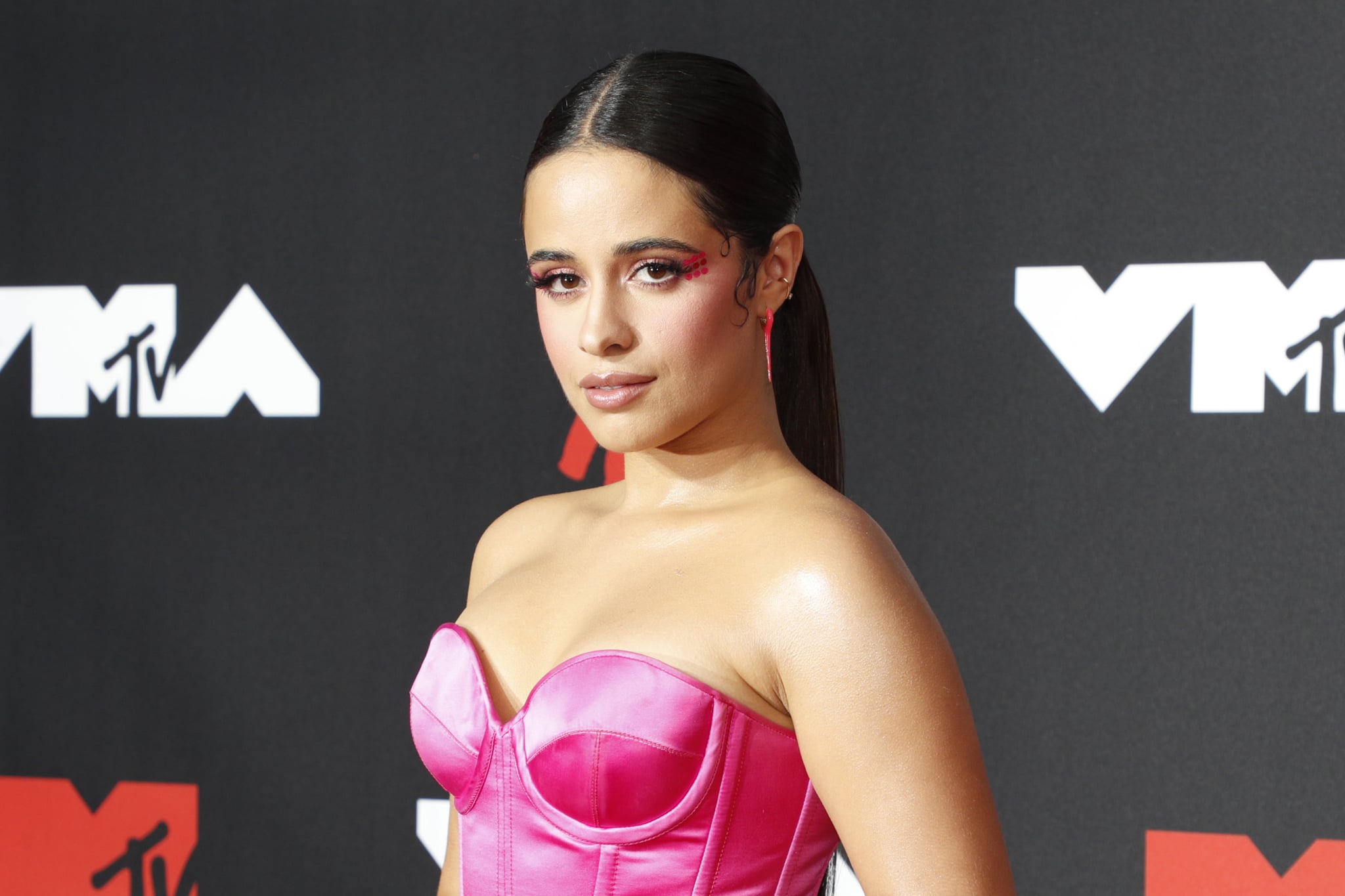 Image Source: Getty / Astrid Stawiarz
Camila Cabello celebrated her 25th birthday on March 3 with a gift for her fans: the release date for her third solo album. "2 facts: it's my birthday and this album is my whole f*cking heart," the pop star said of the new project on Twitter. Alongside a photo of the album artwork, she added, "FAMILIA. Out April 8."
On April 1, Cabello finally released a track list for the project, and it includes collaborations with Willow Smith, Ed Sheeran, and more. Track three, called "Psychofreak," features Smith, while track four, called "Bam Bam," features Sheeran. Track eight, "Hasta Los Dientes," is also a collab, featuring Maria Becerra. "Lola," which is track 11, features Yotuel.
Cabello has been teasing "Familia" since July 2021, after the release of her single "Don't Go Yet." "I want it to be that kind of family affair selfishly because it would make me happy. It would make my life better and that's what I want, so that's really what I was trying to manifest with this whole album," she said on Zane Lowe's Apple Music 1 that month.
In November 2021, Cabello shared more details with Billboard. "A lot of it is inspired by my relationships: my relationships to my family, my relationship to my friends, my relationship to my partner . . . it's all about connections with other people. Hence, 'Familia.'"
The singer announced her split from Shawn Mendes in a joint statement that same November, and many fans believe that her latest single, "Bam Bam," featuring Ed Sheeran, is about her breakup. "I said I'd love you for life, but I just sold our house / We were kids at the start, I guess we're grown-ups now / Couldn't ever imagine even having doubts / But not everything works out," she sings. After "Bam Bam," we're excited to hear what Cabello has in store in "Familia."
2 facts: it's my birthday and this album is my whole fucking heart.

FAMILIA. Out April 8. https://t.co/3JhxdwADrG pic.twitter.com/eU8XTPHOGE

— camila (@Camila_Cabello) March 3, 2022