See Batman's Leading Feline Ladies Throughout the Decades
"The Batman," released in 2022, marked Zoë Kravitz as the latest star to slink into the Catwoman suit and kick major butt on screen. However, the 34-year-old certainly isn't the first actor to wear that iconic leather jumpsuit. Women have been portraying Catwoman since the 1960s, and while Kravitz is great in the role — which earned her a nomination at the Critics Choice Super Awards — she was tasked with filling some pretty big cat ears.
In a January interview with W magazine, Kravitz revealed that she did her own research for her Catwoman role, saying, "I did watch a lot of videos of large cats and thought it was really interesting that they move their hips but not their face or their eyes."
Kravitz isn't the only star to bring her own flair to the role of Catwoman. Halle Berry's 2004 portrayal, though poorly received, still gets brought up to this day. Back in 2018, Berry acknowledged her movie's failure while accepting an award from New York Women in Communication, per Glamour, and said, "Everybody around me said, 'Girl, don't do it. It's going to be the death of you. It's going to end your career.' But guess what I did? I followed my intuition and I did a movie called 'Catwoman' and it bombed miserably."
Berry's Catwoman wasn't a total loss, though. The actor noted that "while it failed to most people, it wasn't a failure for me because I met so many interesting people that I wouldn't have met otherwise." She also said she learned "two forms of martial arts" and, most of all, made "a sh*t-load of money that changed my life."
From Kravitz and Berry to Eartha Kitt and Michelle Pfeiffer, scroll ahead to see which other actors have played Batman's sexy sidekick.
01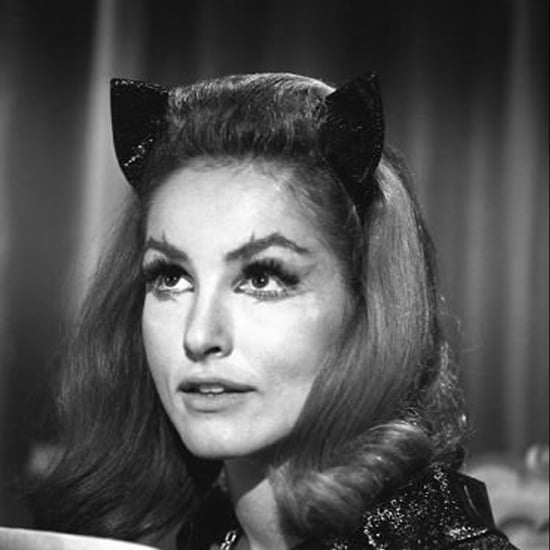 Julie Newmar
The original Catwoman, Newmar played Batman's crime-stopping partner in the first TV series. With her false eyelashes and heavy, winged shadow, Newmar was a prime example of the makeup trends of the '60s. Even her eyebrows had attitude.
02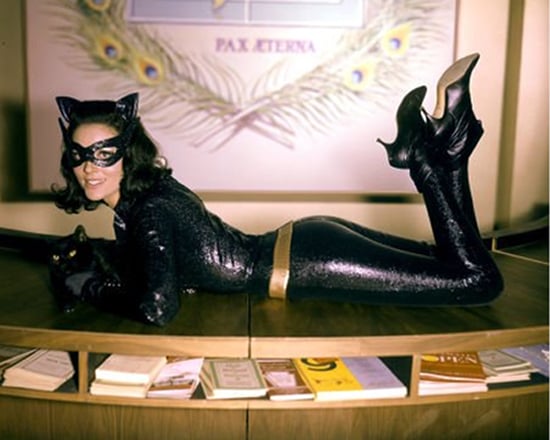 Lee Meriwether
When Newmar couldn't fill Catwoman's heels in the 1966 movie adaptation, Meriwether was tapped to play the iconic role. Her Catwoman accessorized with a sequined mask and curly, flipped hair.
03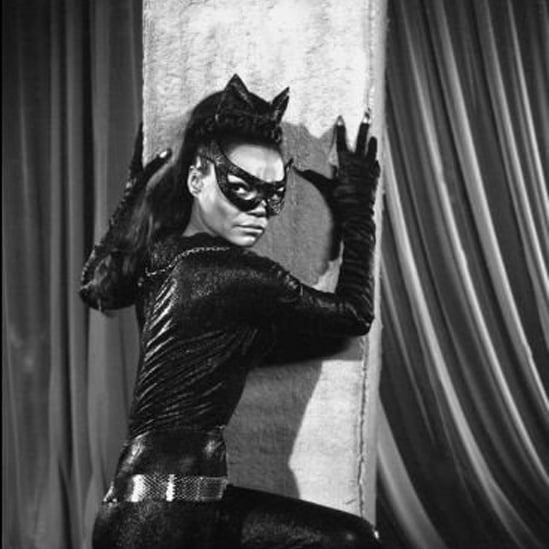 Eartha Kitt
When Newmar left the TV series in 1968, Kitt then played Catwoman, becoming the first Black woman to do so. While Catwoman's mask and leather jumpsuit were staples at this point, Kitt's high and pouffy ponytail set her apart from the rest.
04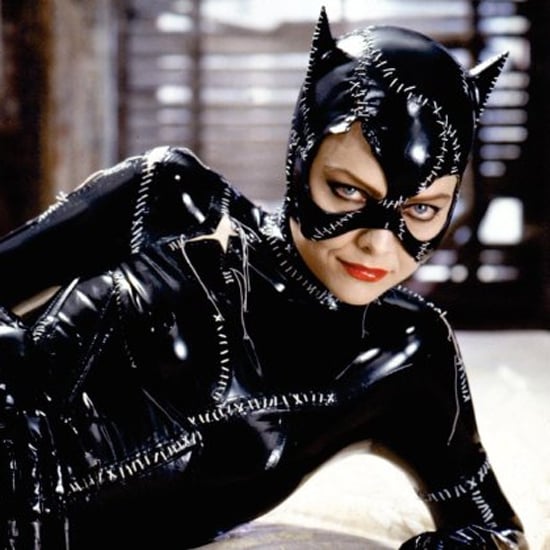 Michelle Pfeiffer
Catwoman was always sexy, but Pfeiffer upped the ante in the 1992 movie "Batman Returns." With her kohl-lined eyes and red lips, it's easy to see why Bruce Wayne couldn't keep his eyes off her.
05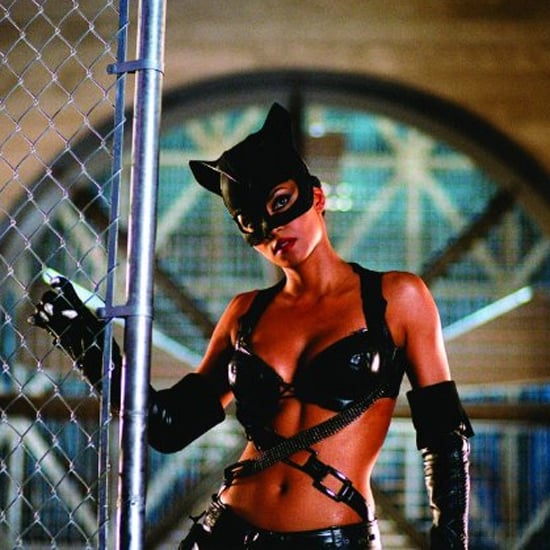 Halle Berry
Although the film was a box-office slump, no one can forget about Berry playing the titular role in "Catwoman." Like Pfeiffer's version of the superheroine, Berry's Catwoman wore a half-face mask and lots of leather.
06
Anne Hathaway
Hathaway, who played Catwoman in 2012's "The Dark Knight Rises," took on the role next and even learned martial arts for the film. Ahead of the film's release, Hathaway told The Washington Post that she modeled her character's speech after Hedy Lamarr, the original inspiration for Catwoman in the comics.
07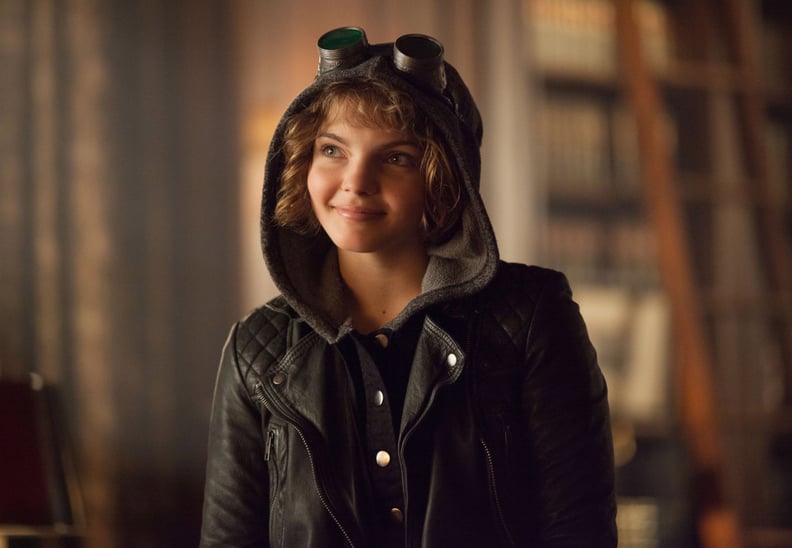 Camren Bicondova
At 14 years old, Bicondova became the youngest actor to step into the role of Catwoman, portraying a teenaged version of Selina in the Batman prequel series, "Gotham." As if that wasn't impressive enough, Bicondova has also played Catwoman longer than any other performer, at five years.
08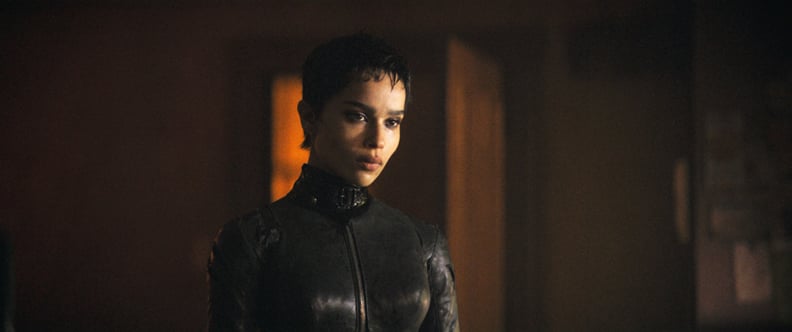 Zoë Kravitz
In the latest incarnation of the Batman franchise starring Robert Pattinson, Kravitz seems to be a perfect blend of her predecessors when it comes to her Catwoman look. Her performance seemed to measure up to the Catwomen of years past. She even got nominated for a best kiss award with her titular Batman costar at the 2022 MTV Movie & TV Awards.