Charisma Carpenter Accuses Joss Whedon of Abuse on Buffy Set: "This Is Overdue"
Charisma Carpenter is speaking out about the abusive treatment she received from director Joss Whedon on the sets of Buffy the Vampire Slayer and its spinoff, Angel. In a series of tweets on Wednesday, the 50-year-old actress — who played Cordelia Chase on the two shows — accused Whedon of abusing "his power on numerous occasions" and creating "hostile and toxic work environments since his early career."
"For nearly two decades, I have held my tongue and even made excuses for certain events that traumatize me to this day," Carpenter began. "While he found his misconduct amusing, it only served to intensify my performance anxiety, disempower me, and alienate me from my peers. The disturbing incidents triggered a chronic physical condition from which I still suffer. It is with a beating, heavy heart that I say I coped in isolation and, at times, destructively."
Carpenter then referenced Ray Fisher's claims from last year, in which he also accused Whedon of "gross, abusive, unprofessional, and completely unacceptable" behavior on the set of 2017's Justice League. However, Warner Bros. later released a statement saying that his "false claim" was a result of Fisher not being happy with his character's storyline. "Joss has a history of being casually cruel," Carpenter noted. "Like his ongoing, passive-aggressive threats to fire me, which wrecks havoc on a young actor's self-esteem. And callously calling me 'fat' to colleagues when I was 4 months pregnant."
"My hope now, by finally coming forward about these experiences, is to create space for the healing of others who I know have experienced similar serialized abuses of power."
The actress went on to describe multiple incidents where Whedon was "mean and biting," including a time when his mistreatment was so horrifying and stressful that it caused Carpenter to experience Braxton Hicks contractions while she was six months pregnant. "I felt powerless and alone. With no other option, I swallowed the mistreatment and carried on," Carpenter stated. "All that promise and joy sucked right out. And Joss was the vampire."
She continued, "With tears welling, I feel an overwhelming sense of responsibility to Ray and others for remaining private about my experience with Joss and the suffering it has caused it. It is abundantly evident that Joss has persisted in his harmful actions, continuing to create wreckage in his wake. My hope now, by finally coming forward about these experiences, is to create space for the healing of others who I know have experienced similar serialized abuses of power." Carpenter concluded her statement by adding, "Despite my fear about its impact on my future, I can no longer remain silent. This is overdue and necessary. It is time."
Following Carpenter's allegations, her Buffy costar Sarah Michelle Gellar responded with a statement on Instagram, writing, "While I am proud to have my name associated with Buffy Summers, I don't want to be forever associated with the name Joss Whedon . . . I stand with all survivors of abuse and am proud of them for speaking out." Buffy star Amber Benson also tweeted in support, as well as Fisher himself. Whedon has yet to comment on Carpenter's allegations.
Charisma Carpenter's Statement
Sarah Michelle Gellar's Response
Michelle Trachtenberg's Response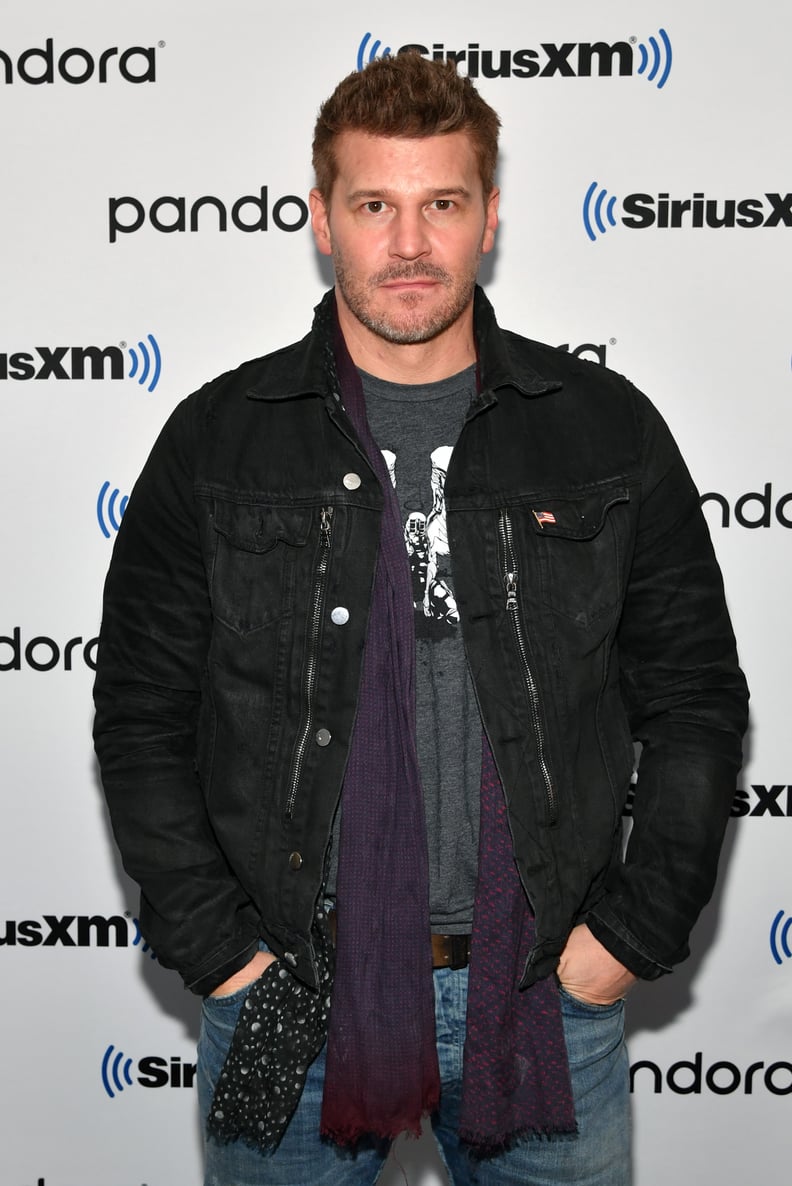 David Boreanaz's Response
David Boreanaz replied to Carpenter's statement on Twitter. "I am here for you to listen and support you," he wrote. "Proud of your strength." Carpenter responded: "I know you're there for me, David. I appreciate all you've done to demonstrate that support privately as well. Especially since Wednesday. Thank you so much."