The Circle: Who Is the Real Emily, aka Jack?
The Circle: Meet the Real "Emily" — aka Jack's Catfish Persona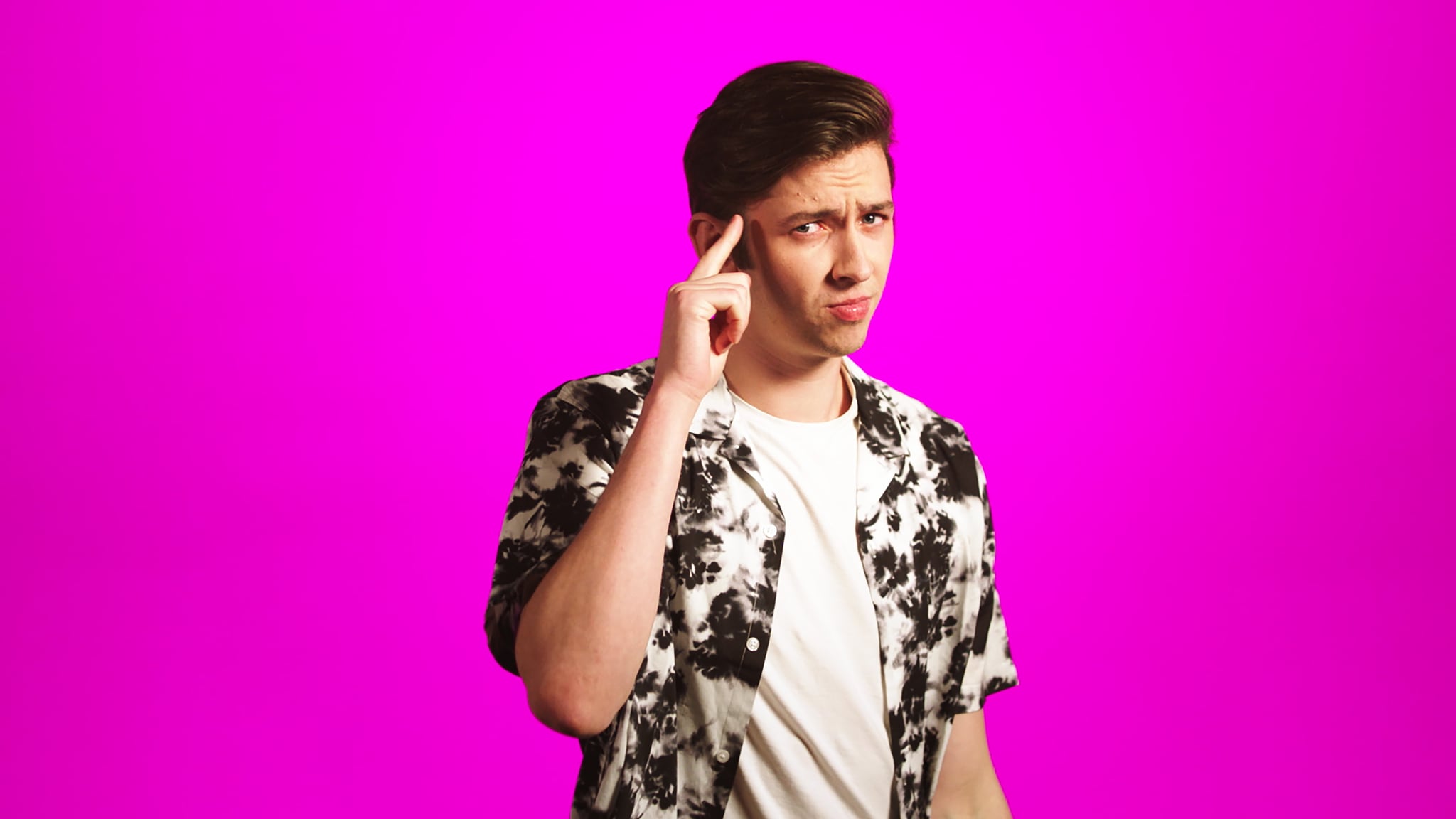 A 20-year-old astrophysics and economics student from New Haven, CT, Jack Atkins made quite the first impression in The Circle season two premiere. He tells viewers straight off, "I'm honestly down to go down as the biggest villain in Circle history. I don't really care." I mean, an intro package doesn't get much better than that. Kudos, Jack! Or shall we say . . . Emily?
In the first episode, we learn Jack is here to play a "very strategic, manipulative, cutthroat game." Being a college student, Jack says he's a self-declared nerd but with a wild, goofy side. Nervous his authentic personality (and BDE) might cost him the $100,000 prize, he enters The Circle group chat as Emily, a girly girl from the Windy City, who also happens to be a close friend of his IRL. Jack explains in his confessional that he wants fellow competitors to look at his profile and go "'That's a face I can trust.'" "When it comes to strategy there's no f*cks given. Like morals, get outta here. I don't wannna see ya," he says. So, he introduces Emily, who's essentially the girl version of himself plus the fact that she's in a sorority and loves binging rom-coms and reality TV such as Selling Sunset.
Who is the real Emily? Well, for starters, her name really isn't Emily, it's Mariel Glass. But! She is a college student at University of Chicago and is in the sorority Delta Gamma, according to her Instagram.
Similar to Jack, she's a business econ major and based on her LinkedIn page she's a research assistant at the UChicago Medicine lab. Mariel also has an older sister who went to college in Chicago and was in the same sorority. It's unsure as to whether Jack and Mariel knew each other before their college days, and it seems a tad odd that for being "close friends" the two have zero pictures together on Instagram, but to each their own!
Keep up on all things Mariel (@marielglass) and Jack (@jackatkins21) by following them on Instagram and be sure to tune into The Circle on Netflix, where new episodes drop weekly.