Cleo Wade Interview About Heart Change
Cleo Wade on Her Career's "Guiding Principle" and the Books She Loved Most in 2020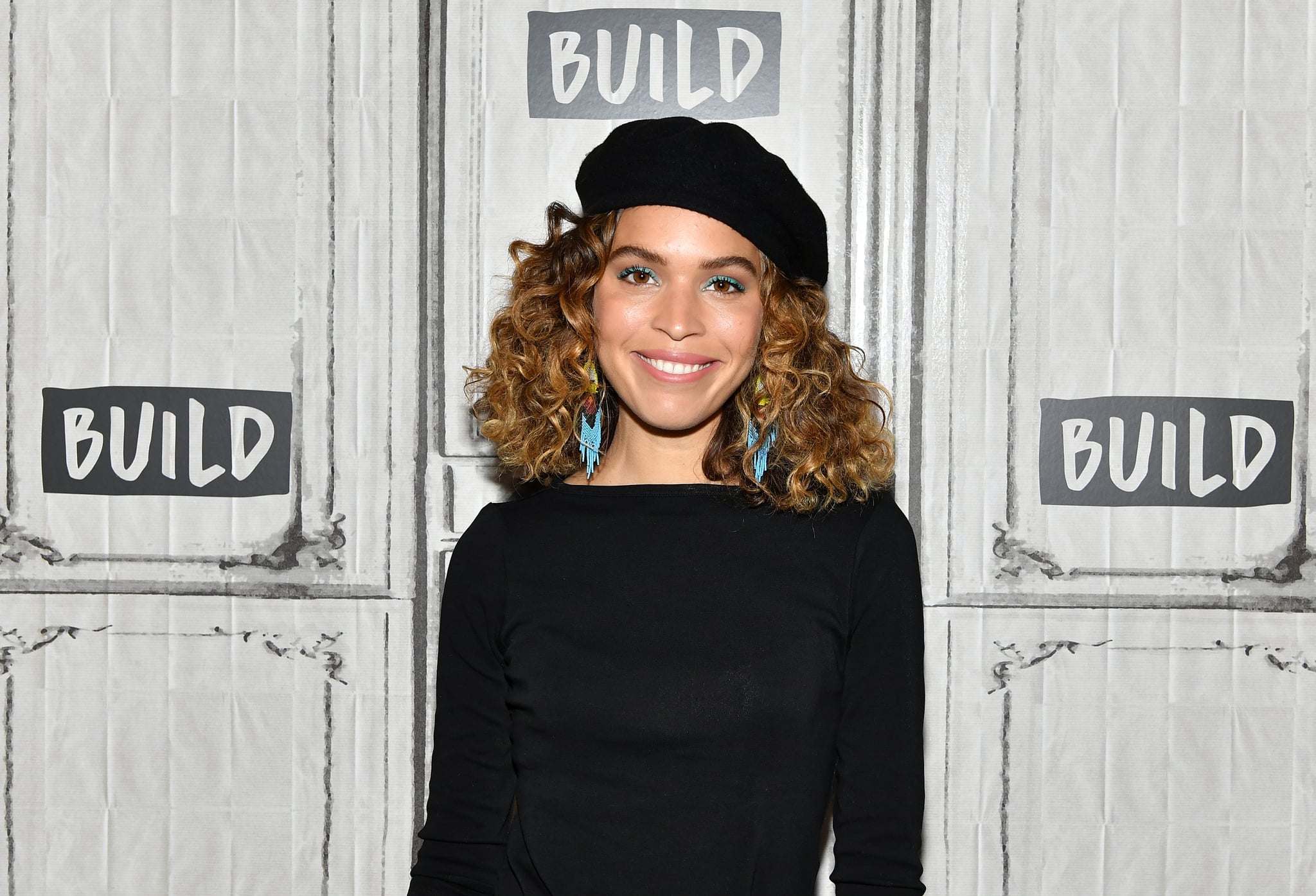 Image Source: Getty / Slaven Vlasic
Author, poet, and activist Cleo Wade's work provided an oasis of calm and reason on the internet long before the pandemic hit, but it felt especially necessary in 2020. Drawing on themes of self-worth and community, and often posted to Instagram in her signature block-letter handwriting, Wade's viral poetry weaves powerful messages within a few brief lines. Her work has not only reintroduced poetry to a new generation but also encouraged countless people to "expand instead of shrink," as she puts it, in the face of self-doubt and rejection.
With her most recent project, a captivating episode of Adobe's Create Change series called "Create Community," Wade and celebrated art curator Destinee Ross-Sutton build upon those themes, discussing the unique challenges Black women and other marginalized communities face in artistic fields and what makes the next generation of creatives so exciting. We spoke with the Heart Talk author about her writing process, what it's like to put creative work in front of a massive online audience, and her favorite reads of 2020.
POPSUGAR: What made you want to join Adobe's Create Change series? And more generally, how do you decide which projects and offers coming your way align with your values and deserve your time?
Cleo Wade: Whether it is how I choose what I do for self-care or who I work with, I really have one rule: that it feels good. I don't like to talk myself into anything. If there is a project that I have to overly explain why [I'm involved] or spend too much time justifying, it's a "no." My other guiding principle is [asking myself] if my 11-year-old self would have liked the project or benefited from it. For this project, once I learned about Destinee [Ross-Sutton's involvement], I thought, "Wow! My 11-year-old self would be so inspired to see a young Black woman shifting an industry!"
PS: Can you talk about a time when you've said "no" or walked away from a creative project you were initially excited to pursue? How do you decide which ideas are worth pursuing further?
CW: I rarely have to say "no" later, because I have really trained myself to listen to my gut and be unafraid to say no early or right away. It doesn't feel good to second guess myself or my work projects, so I try not to do it.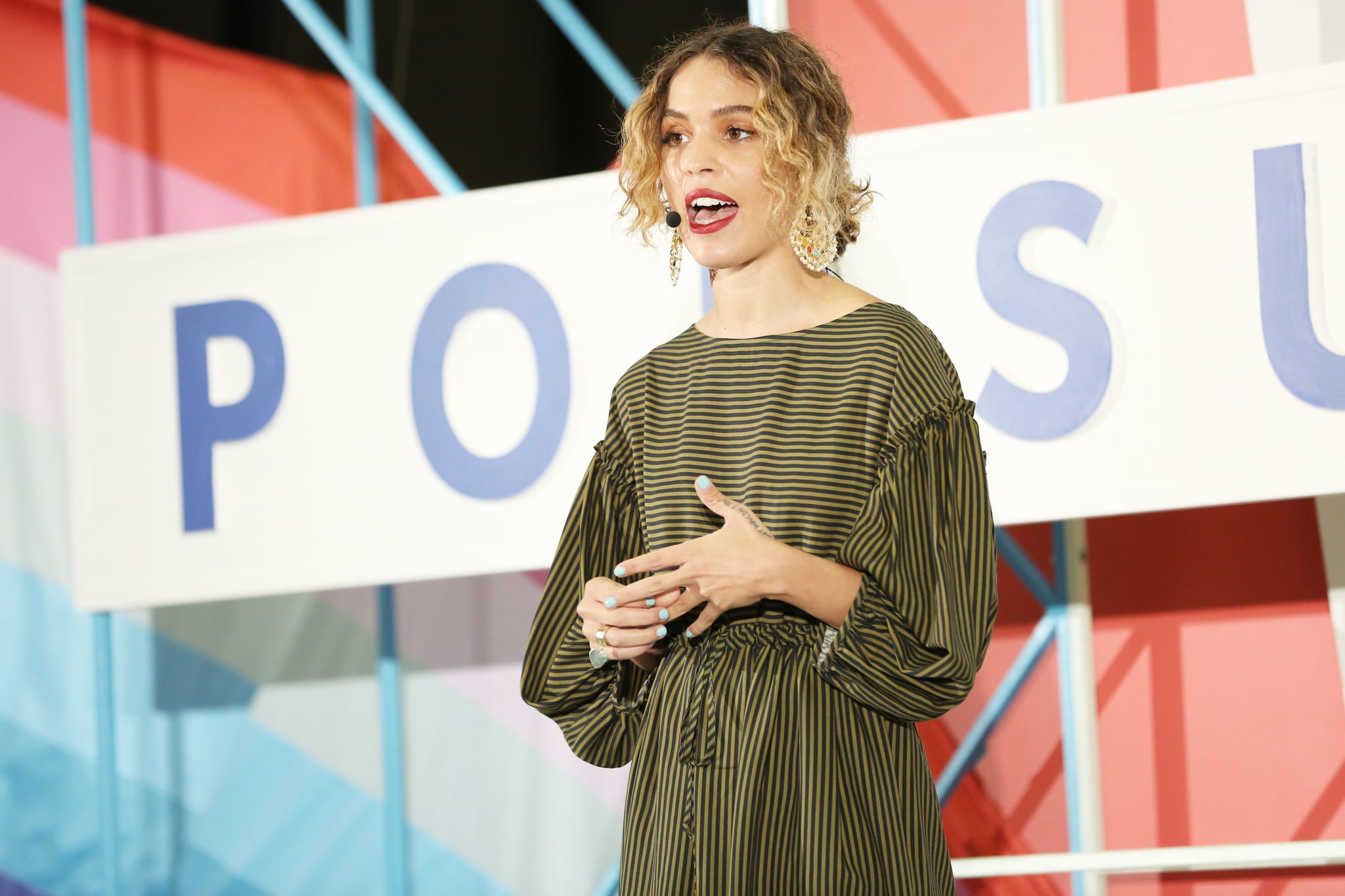 Image Source: Getty
PS: When you're in a creative rut, where do you find inspiration?
CW: I read interviews of Black women writers. Anyone from Toni Cade Bambara to Toni Morrison to Nikki Giovanni. Our ancestors have left us with such a well of wisdom and inspiration. I am so grateful for that.
"I would have encouraged that young, 20-something girl to remember that judgments come and go, and they will never be more important than doing what you love."
PS: How does collaboration fit into your creative process?
CW: I had very little support making my first book, which was really hard for me, but it taught me how to collaborate with myself. It taught me that I could write something, take a bit of space from it, and then come back to it and edit it myself. It was really empowering to learn how to do that. I love collaborating with others. I really, really love collaborating with my friends. People say, "Don't work with your friends," but I believe in the opposite. There is nothing better than making something you love with people you love.
PS: You obviously have a massive Instagram audience. What piece of advice do you wish you'd had when you first started sharing your work with a large audience?
CW: The idea of sharing writing online was so new when I started doing it. I was so insecure about sharing my work publicly because so much of it was me and I felt that any judgment wouldn't be of my work but of my personhood. I would have maybe encouraged that young, 20-something girl to remember that judgments come and go, and they will never be more important than doing what you love.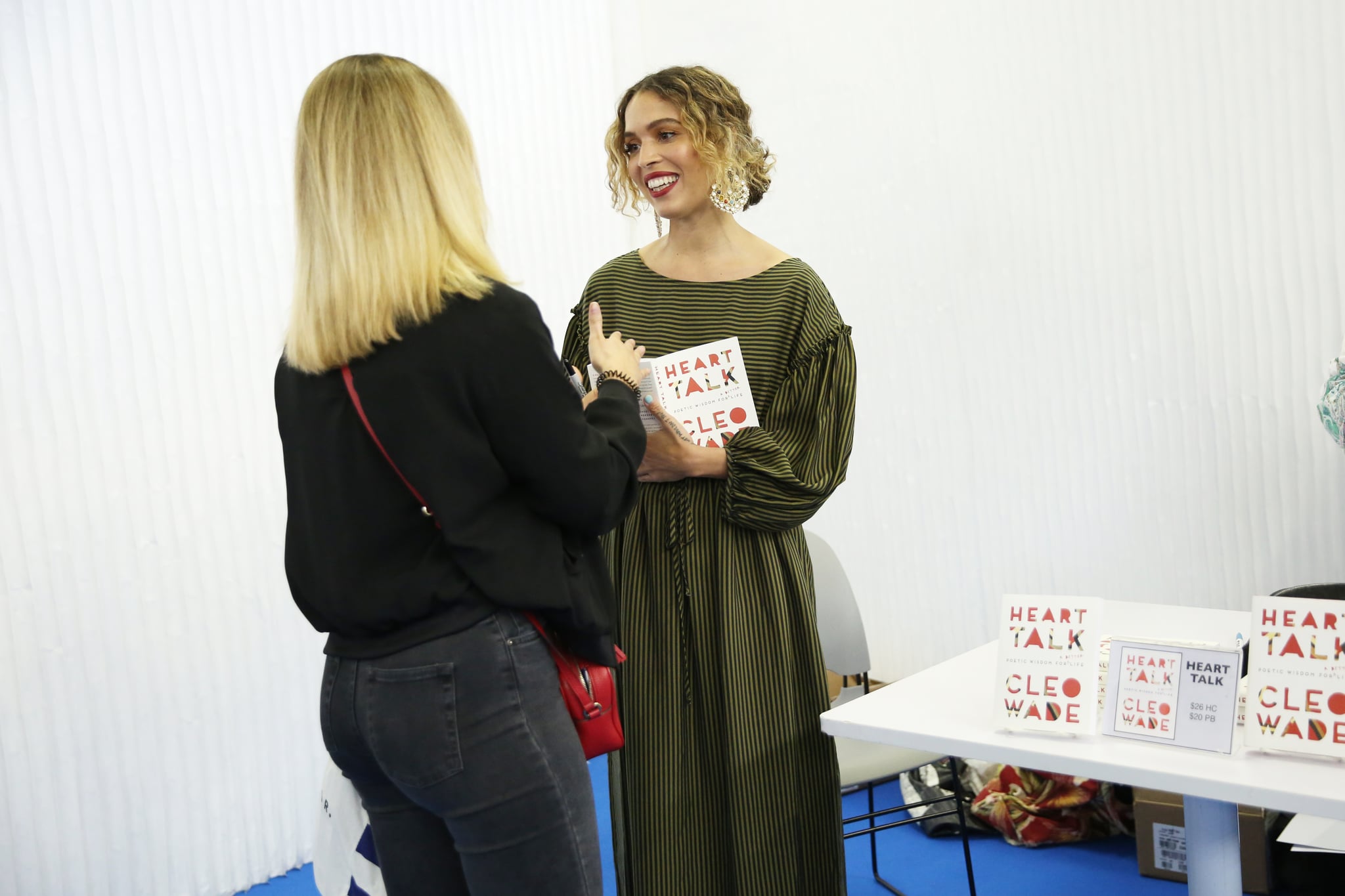 Image Source: Getty / Monica Schipper
PS: How do you deal with critical feedback of your work? Do you have a process to help you decide what's worth absorbing and what you can ignore?
CW: Once I have put something out into the world, I don't read reviews or anything like that. I mostly only check for feedback if something I said was insensitive, or if I could have been more inclusive with my language or ideas. I feel really lucky to have a community that knows I am always excited to grow based on that kind of helpful advice.
"There is nothing better than making something you love with people you love."
PS: Self-worth and confidence are major themes in Heart Talk. Can you describe a time where you had to navigate your own moment of self-doubt?
CW: Every single day. I wonder if I am a good enough mother. I wonder if I am a productive enough creator. I wonder if I am doing it all wrong all the time. There is no way to prevent self-doubt or negative self-talk from occurring. Heart Talk and my other work is all about what we do when that stuff comes up. How we expand instead of shrink during tough moments.
PS: What's your favorite book you read in 2020? What made it stick with you?
CW: Two of my really close girlfriends released books [in 2020]. One is called No, You Shut Up by Symone Sanders. The other is called Big Friendship by Aminatou Sow and Ann Friedman. I loved reading them because, at the height of feeling so isolated from my friends, it was amazing to read books that felt like they were talking to me.
PS: 2020 has been such a challenging year for everyone, but it's been especially devastating to the arts community. What advice do you have for emerging artists and writers trying to navigate the industry in its current state?
CW: To just keep at it. And don't be afraid to have more than one job. Having a way to pay your rent so you can write your books or make your art with peace of mind is OK. It doesn't make you less of a writer or an artist. I had a day job when I wrote Heart Talk, and I never, ever let it make me less of an artist.